Manchester United: The Additions Jose Mourinho Must Make to Win Premier League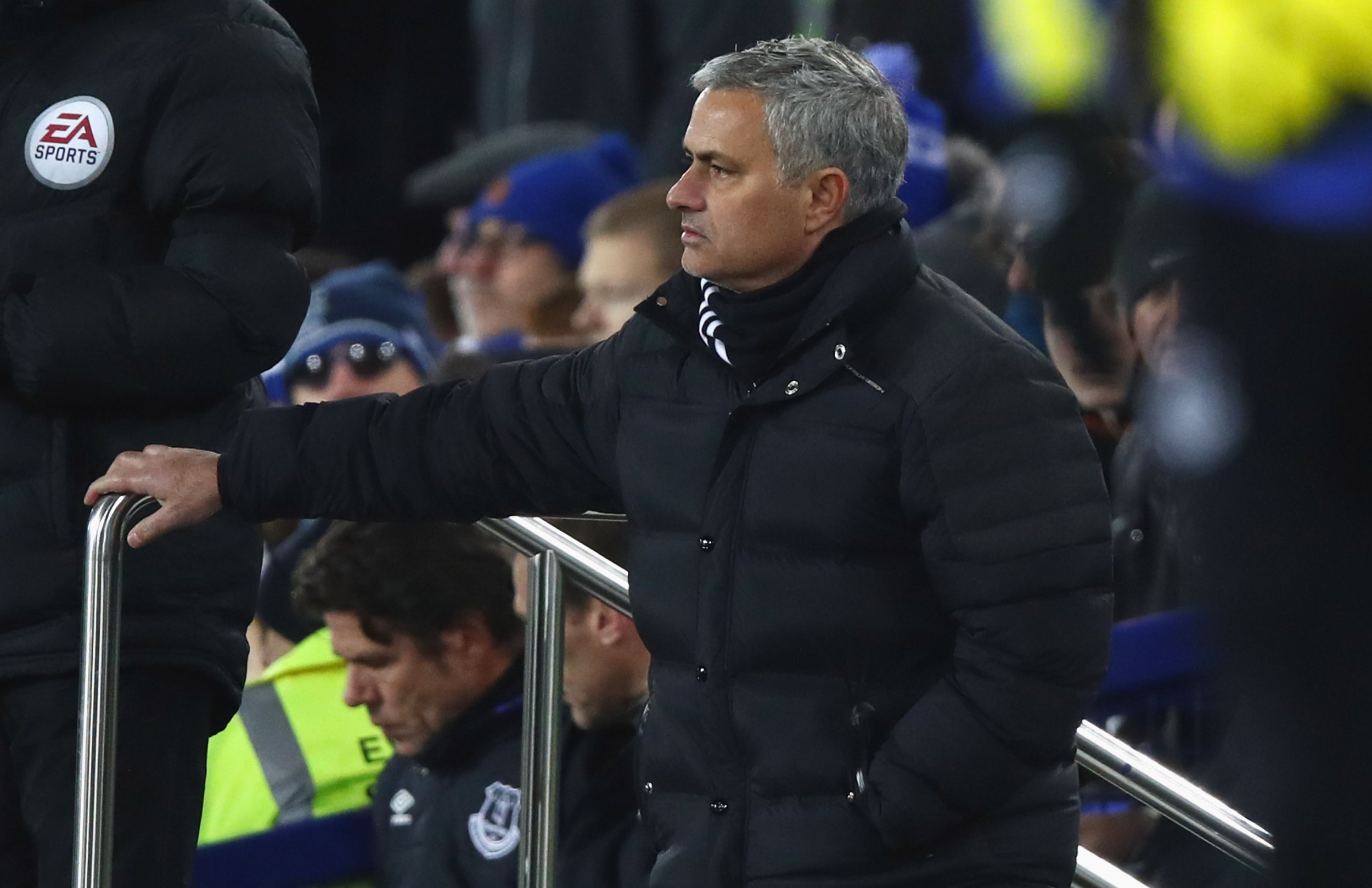 Jose Mourinho has endured a sticky beginning to his Manchester United tenure, with disciplinary controversy and frustrating results.
But Sunday's 1-0 English Premier League victory over Tottenham Hotspur showed Mourinho and United are not as far away as their points total suggests from contending for the title. The manner in which it held a strong Spurs side at arm's length was impressive.
The pieces are, mostly, in place. These are the tweaks Mourinho needs to turn United from the fringes of pretension into a contender.
The next Zlatan Ibrahimovic
But not a new Zlatan Ibrahimovic. A combination of reasons means United struggle late in games and concede last-minute goals, but the problem starts from the front.
Soaking up pressure after taking the lead and then hitting teams on the counter-attack with pace is a good tactic, and one United is well-placed to execute with Anthony Martial, Marcus Rashford and now Henrikh Mkhitaryan integrated into the side.
The trouble is that Ibrahimovic, as he liked to do at Paris Saint-Germain, enjoys dropping back into midfield to hold the ball up, then lacks the pace to catch up with the developing attack. From 60 minutes onwards, United essentially lacks any counter until the likes of Rashford are introduced from the bench; so naturally, its midfield and defense sinks further towards its own goal.
It did not cost United on Sunday because Tottenham had its own problems getting attacking players around Harry Kane. But Mourinho's anxiety on the touchline betrayed his own fear that the same thing could happen again.
Ibrahimovic will be around next season but surely only as a squad player. United would transform from patchily threatening to terrifying with a rapid central striker. Pierre-Emerick Aubameyang would be ideal. Ibrahimovic's goals have kept Mourinho's head above water this season but for a team with Premier League aspirations he looks like yesterday's man.
World-class full backs
Compared to its rivals, most notably Chelsea and Arsenal, United is noticeably lacking world class right and left backs.
Part of that is down to Luke Shaw's struggle for form amid continuing injury problems. Marcos Rojo was excellent against Tottenham but he does not have the quality going forward of a Hector Bellerin or Chelsea's Marcos Alonso.
Many of United's attacks end up at the feet of the industrious but increasingly limited Antonio Valencia. Imagine a proper overlapping right back doubling up with Mkhitaryan down the United right, and Mourinho's prospects in attack become exponentially more interesting.
A partner for Paul Pogba
Getting the best out of Pogba is not as simple as stating his cost, £89 million ($112.5 million), and demanding that he play up to that money. Pogba is a strange, wondrous talent who appears to need a very particular combination of players to succeed.
Mourinho appears to have found his most stable, effective midfield combination so far, with Ander Herrera and Michael Carrick allowing Pogba a somewhat free role. And there have been glimpses in the past few weeks that the Frenchman is going to be worth his price tag, with a scorching volley against Swansea City and a free kick against Tottenham on Saturday that left the angle of Hugo Lloris' bar and post ringing.
At Juventus, Pogba had a cornucopia of gifted midfielders around him, with Andrea Pirlo dictating from deep, Arturo Vidal winning the ball back and Claudio Marchisio doing a bit of both.
United does not have this, and Carrick himself, the closest thing to Pirlo England has produced since Paul Scholes, will soon need to be replaced himself. Mourinho lacks a dynamic midfield ball-winner in the mold of N'Golo Kante, now doing the heavy lifting for Chelsea as he did for Leicester City last season. Get that player in, and allow Herrera to pass quick and short, Carrick long and Pogba to make those lung-busting runs forward, and United will surely be close to title contention.