Jose Mourinho: I Won't Pick Fights With Pep Guardiola At Manchester United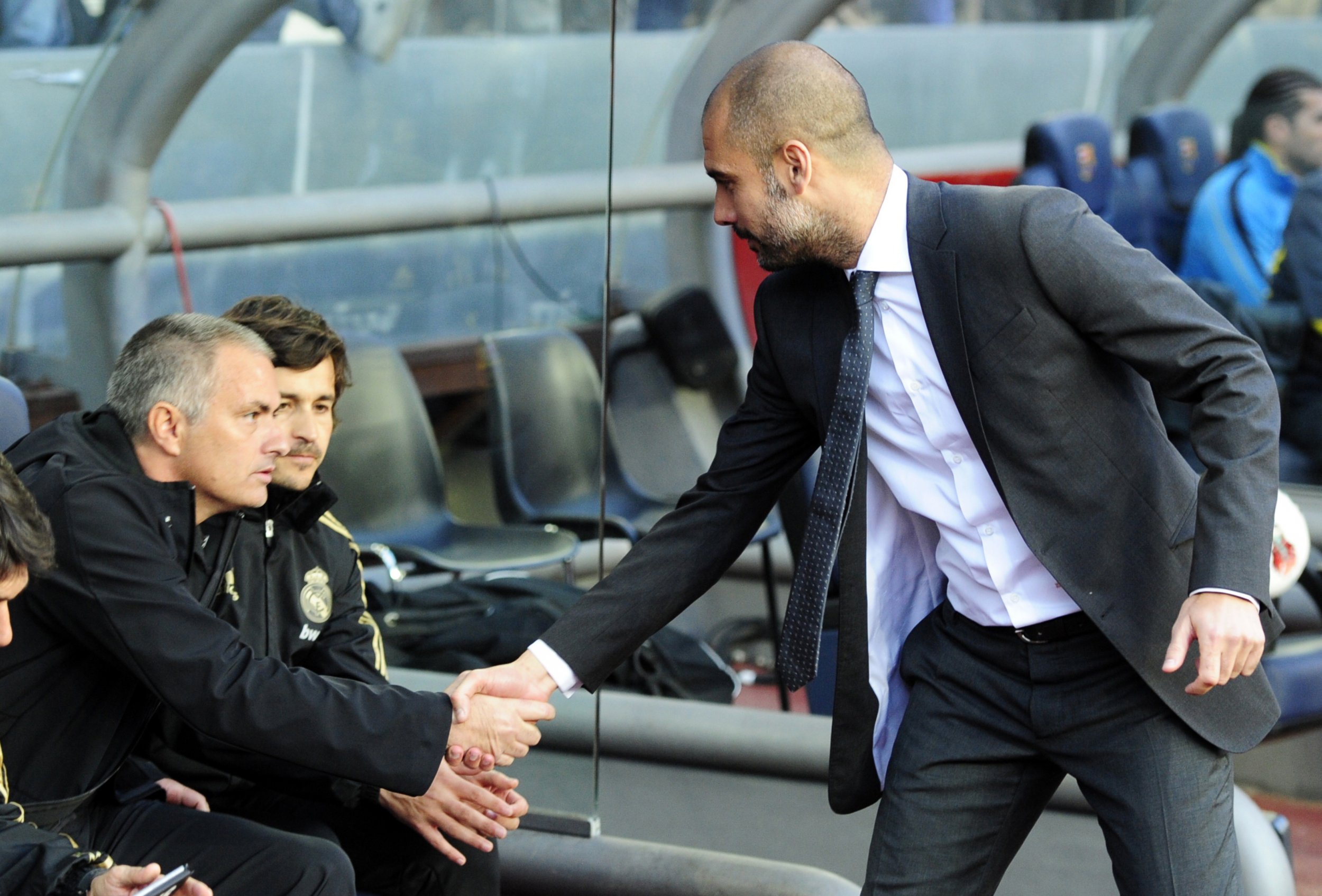 New Manchester United manager Jose Mourinho plans to avoid any more angry confrontations with Pep Guardiola when the pair meet in the English Premier League next season.
Mourinho and Guardiola had a testy relationship during their time as rival managers at Real Madrid and Barcelona, with the Spaniard frustrated to the point where he launched into a memorable rant against Mourinho on the eve of the 2011 UEFA Champions League semi-final, calling him the "puto jefe"—Spanish for "f****** boss."
Guardiola was confirmed as the new Manchester City manager in February, replacing the popular Chilean, Manuel Pellegrini.
But Mourinho had to wait until the end of the season to take over from Louis Van Gaal, who had become unpopular at Old Trafford after overseeing two years of middling results. Despite the impending collision between two men who also worked together at Barcelona in the 1990s as assistant coach and player, the Portuguese says he won't be concentrating on Guardiola.
"For two years I was with Pep in a league where the champion was either him or me," Mourinho said.
"If I were to focus on him and he were to focus on me, someone else would be champion."
Mourinho's first assignment, after pre-season friendlies, will be the FA Community Shield game against Premier League champion Leicester City on August 7 at Wembley Stadium. United won the FA Cup final on May 21 in Van Gaal's final game in charge.