Joseph Fiennes to Play Michael Jackson in 9/11 Dramedy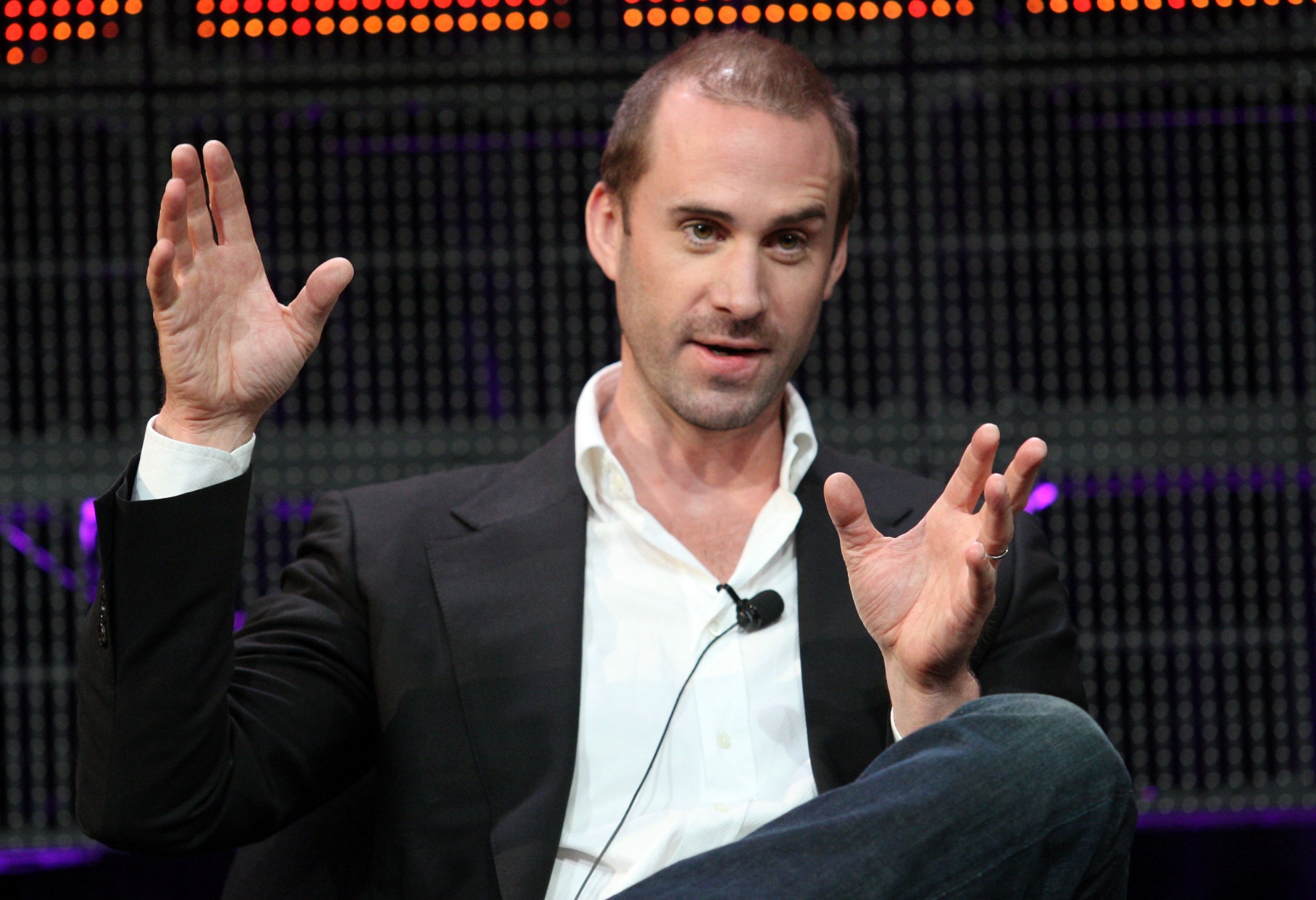 Update | A Sky Arts spokesperson confirmed to Newsweek that Joseph Fiennes will play Michael Jackson in Elizabeth, Michael & Marlon, a one-off, half hour comedy.
"Elizabeth, Michael & Marlon is a Sky Arts comedy which takes a look at a reportedly true event." the spokesperson said in a email. "Sky Arts gives producers the creative freedom to cast roles as they wish, within the diversity framework which we have set."
Shakespeare in Love star Joseph Fiennes will play Michael Jackson in a road-trip dramedy set against the backdrop of 9/11 attacks, The Guardian reported on Tuesday.
Confused? Let's break it down: The made-for-TV film, which will air on British channel Sky Arts, brings to life a remarkable tale that emerged from a 2011 interview in Vanity Fair.
Elizabeth Taylor's former assistant, Tim Mendelson, told the publication that following the attacks on the World Trade Center, Taylor, Jackson, and Marlon Brando got around flight restrictions in-and-out of New York by embarking on a road trip back to California, journeying as far as Ohio. Mendelson said the trio shared stories and a significant amount of fast food.
Stockard Channing, who played First Lady Abigail Bartlet in The West Wing, will feature as Elizabeth Taylor, while Scottish actor Brian Cox completes the road trip roster as Brando.
The casting of a white actor to play Jackson was greeted with the expected mix of frustration and consternation on social media at a time when the #OscarsSoWhite campaign has re-ignited the debate on racial exclusion in the media.
It's hard to imagine those angry at the announcement ever warming to the idea of Fiennes playing the Kind of Pop, but the actor could do worse than to study Eddie Murphy's impression of the icon for his legendary 1983 HBO special, Delirious.
This pieve has been updated to inlude a comment from Sky Arts.