Josh Duggar Faces Judge After Arrest: What We Know About Reality Star's Life Now
Former reality TV personality Josh Duggar is set to appear before a judge Friday following his arrest by U.S. Marshals on Thursday.
The family values crusader and former star of TLC's 19 Kids and Counting was arrested on currently unknown charges. He was taken into custody Thursday afternoon and is currently being held in an Arkansas jail.
According to Duggar's detainee profile, the father-of-six is being held without bond by a federal agency at the Washington County Detention Center in Fayetteville.
A representative for the U.S. Marshals Service confirmed to People that Duggar was arrested by Homeland Security officers, but the charges so far remain unknown.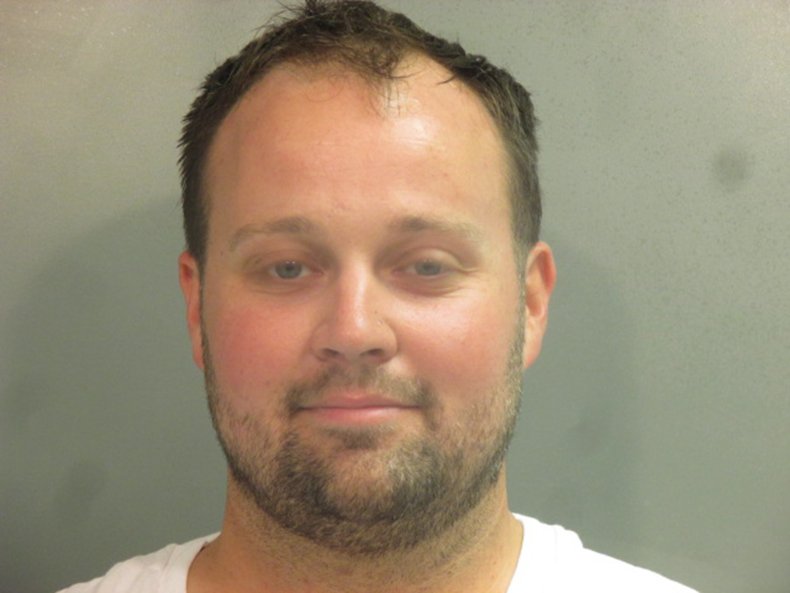 Details surrounding his arrest will be unveiled during a federal court hearing Friday morning, according to the U.S. Chief Magistrate Judge's Courtroom Deputy for the U.S. District Court Western District of Arkansas, as reported by KNWA.
Josh Duggar is the eldest son of Christian conservative icons Jim Bob and Michelle Duggar. He reportedly runs a car dealership in Springdale, Arkansas, where he lives with his wife Anna and six children.
The 33-year-old first rose to fame when he appeared on TLC alongside his large devout Baptist family over a decade ago when 19 Kids and Counting first aired in September of 2008.
The show focused on the family, composed of 10 sons and nine daughters, inside their Tontitown home in Arkansas.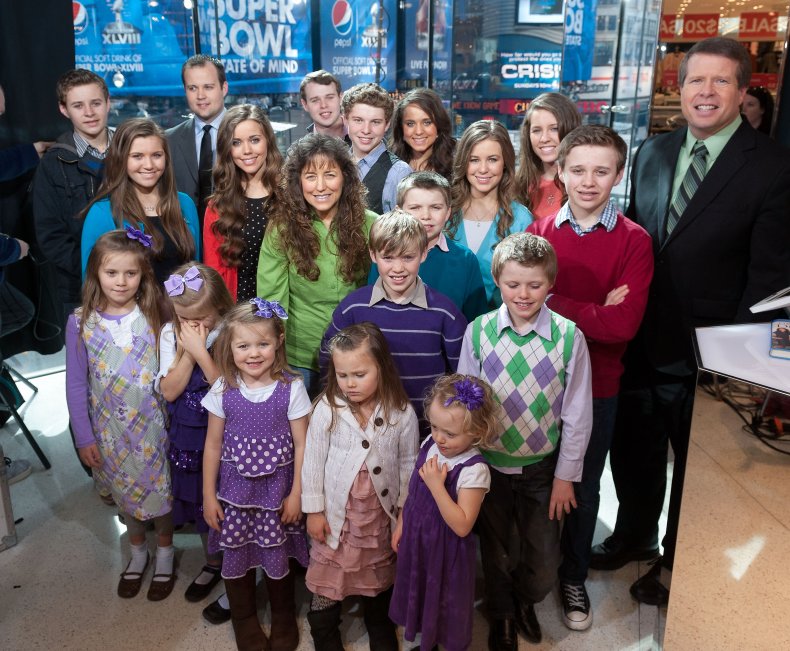 Molestation Allegations
However, scandal rocked the household when allegations published by In Touch Weekly in May of 2015 emerged, citing police reports that said Josh Duggar had molested female minors as a teenager. Some of the allegedly molested girls included his own sisters. Josh Duggar later publicly confirmed the allegations were true and apologized for his behavior, saying he had "acted inexcusably."
In June 2015, his parents, Jim Bob and Michelle Duggar, told Fox News that Josh had confessed to the molestation in 2002 when he was 14 years old. Josh Duggar had allegedly fondled the breasts and genitals of several victims while they slept in the family's home. Josh Duggar said similar incidents occurred four to five times.
Josh Duggar also allegedly molested one girl who sat on his lap, and another whom he allegedly touched by placing his hand under her dress in the family's laundry room.
"[Josh] said he was just curious about girls, and he had gone in and basically touched them over their clothes while they were sleeping. They didn't even know he had done it," father Jim Bob Duggar told Fox News. "To them, they probably didn't even understand that it was improper touch," the mother added.
Josh Duggar never faced legal charges for the alleged molestations, partly because police said the statute of limitations for prosecuting the crimes had expired. His father told police that Josh Duggar went through a Christian counseling program. There, he "did manual labor and had counseling," Jim Bob Duggar reportedly told police.
Shortly after the allegations surfaced, TLC pulled all episodes of 19 Kids and Counting from the air.
"Twelve years ago, as a young teenager, I acted inexcusably for which I am extremely sorry and deeply regret," Duggar said about the allegations in a public statement issued on the Duggar family website in May 2015. "I hurt others, including my family and close friends."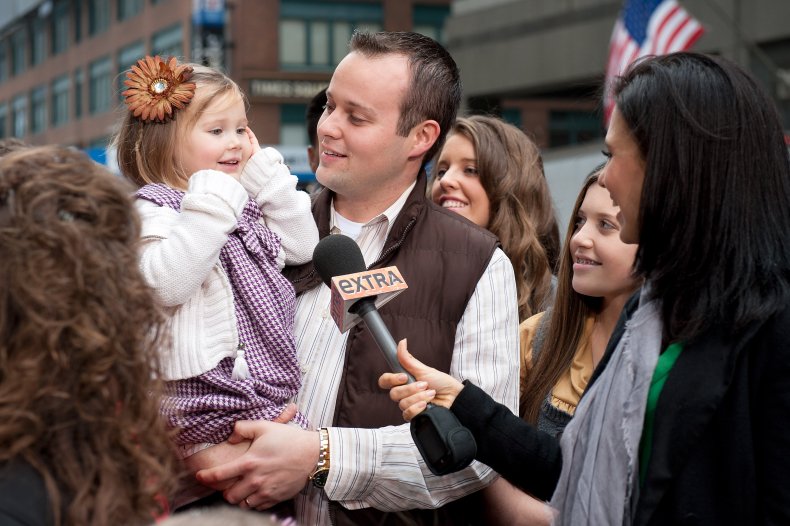 Family Values Lobbyist
Josh Duggar was working as a lobbyist for the Family Research Council, an anti-LGBTQ "family values" organization, at the time but resigned as executive director days after the reports emerged. According to the organization's website, it aims to educate the public about "traditional American values" and seeks "to champion marriage and family as the foundation of civilization, the seedbed of virtue, and the wellspring of society."
Just three months later, in August, the now-defunct website Gawker reported that Josh Duggar had been a member of the adulterous dating website Ashley Madison.
"I have been the biggest hypocrite ever. While espousing faith and family values, I have secretly over the last several years been viewing pornography on the Internet and this has become a secret addiction and I became unfaithful to my wife," Josh Duggar said in a statement on the Duggar family website in response to Gawker's report.
The news reportedly "shocked" wife Anna, who admitted her husband "had gone down a wrong path" but "had humbled himself before God" in a statement she shared to the family website.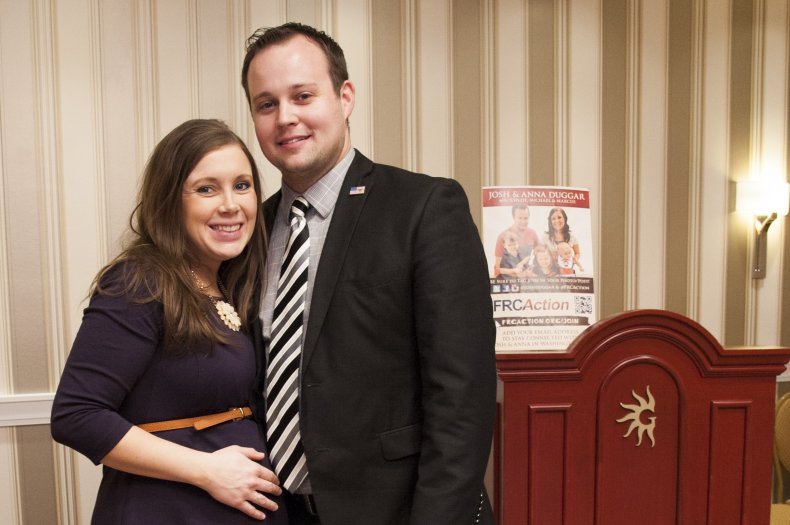 Family Life
Josh Duggar reportedly met his soon-to-be-wife at a Christian homeschooling convention back in 2006 when she was a teenager. The pair wed two years later in September of 2008.
They had six children, including three boys and three girls named Mackenzie, Michael, Marcus, Meredith, Mason and Maryella.
The couple are expecting a seventh child, a baby girl, this fall. Anna Duggar took to Instagram to announce the news on April 24.
"It's a GIRL!!!" the mom wrote alongside a clip showing pink confetti falling from an umbrella held by the pair. "We are overjoyed to announce baby seven is on the way and we can't wait to hold her in our arms this fall!"
Legal Troubles
Josh Duggar has reportedly been running his own car dealership in Springdale, Arkansas. However, the business was raided by Homeland Security as part of an "ongoing federal investigation" in November of 2019, authorities told TV station KNWA at the time.
He faced a subsequent real estate lawsuit, "accused of fraud and is being sued for 'quiet title' and breaching a contract, according to court records," the station reported.
In 2020, Duggar's company ALB Investments was ordered to pay $5,000 in attorney's fees and costs to a man named Carl Echols after Duggar illegally purchased a five-acre property that Echols owned.
Duggar lost the case because he missed a court date; the court ruled that Echols "is the fee simple owner of the property" on September 30. Originally, the trial date had been set in April 2021, according to KNWA.
Newsweek has contacted the Washington County Sheriff's Office for comment.