New Orleans Pelicans star Josh Hart has labeled President Donald Trump a "racist," suggesting the amount of support he won at the polls spoke volumes for America's social issues.
Trump entered Election Day trailing Democratic presidential candidate Joe Biden by an average of over eight points in nationwide polls.
The race to the White House, however, has proved to be far closer than expected. So far Biden has secured 227 of the electoral college votes needed to become president, with Trump on 213.
Biden holds a wafer-thin lead in several key states including Wisconsin, Pennsylvania, Michigan and Arizona at the time of writing, but the outcome of the election is yet to be fully tabulated.
"The fact that people really voting for this racist to stay in power shows you how this country really feel behind closed doors," Hart wrote on Twitter.
Earlier, the 2016 NCAA champion had urged voters to ensure Trump did not win a second term. "We need this dude out of the office," he tweeted.
Hart found support within the NBA circles, with Stan Van Gundy and Dwyane Wade both echoing his feelings.
"Absolutely right," Van Gundy, who was recently appointed as head coach of the Pelicans, tweeted in response.
"But to be honest, many don't even keep it behind closed doors."
Wade retweeted Van Gundy, suggesting racism had become more overt in the U.S. since Trump was elected four years ago.
"Especially not since 45 [Trump is the 45th U.S. President] has been in office," the three-time NBA champion tweeted.
WNBA star Natasha Cloud also called out what she perceived to be the country's skewed moral compass.
Throughout the last four years, Trump has repeatedly been criticized by his adversaries for rhetoric.
The president has been an outspoken critic of NFL, NBA and MLB players kneeling during the national anthem to protest police brutality and racism, suggesting they were all disrespecting the flag.
He has also previously suggested the NBA's support of the Black Lives Matter movement has hit its TV ratings and that the NFL would risk similar consequences.
Conversely, however, he has declined to condemn far-right groups such as the Proud Boys. He also did not immediately denounce Kyle Rittenhouse, the teenager who fatally shot two people as he opened fire on protesters who were demanding justice following the shooting of Jacob Blake in Kenosha, Wisconsin.
Trump, however, can count a host of former Black athletes among his supporters.
Former NFL players Herschel Walker and Jack Brewer have both repeatedly dismissed accusations of racism aimed at the president, who has also been backed by former New York Yankees and Mets slugger Darryl Strawberry.
On Election Day, Walker criticized Congresswoman Maxine Waters (D-CA) for saying she would "never forgive" Black Americans who voted for the president.
"She's been in office for a long, long time. Have you seen her pass any laws for social justice? Have you seen her pass anything to make anything equal? I don't want to hear them [the Democrats] putting the blame on anyone else," he said during an Election Day appearance on FOX Business' Varney & Co.
"Now she is upset that people are starting to educate themselves and see policies that fit them. [...] So don't come here to me with this rhetoric right now."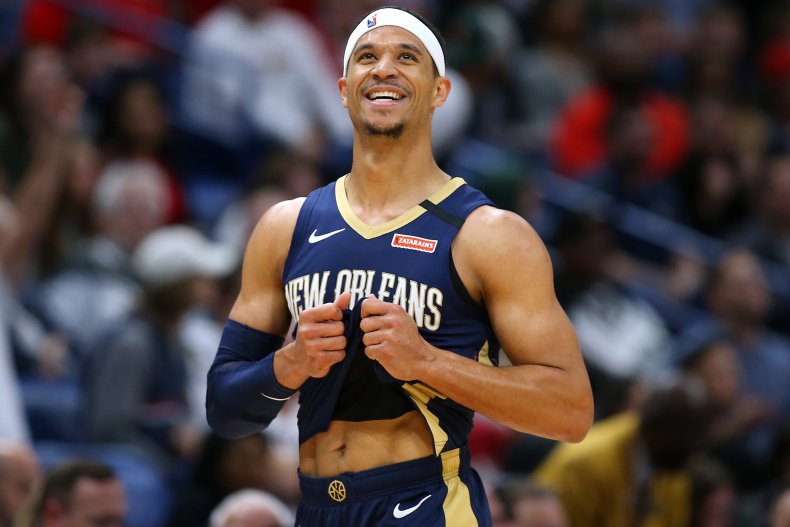 Uncommon Knowledge
Newsweek is committed to challenging conventional wisdom and finding connections in the search for common ground.
Newsweek is committed to challenging conventional wisdom and finding connections in the search for common ground.
About the writer
Dan Cancian is currently a reporter for Newsweek based in London, England. Prior to joining Newsweek in January 2018, he was a news and business reporter at International Business Times UK. Dan has also written for The Guardian and The Observer.