Who Is Josh Hawley? Republican Senate Hopeful Blames Sex Trafficking on 'Sexual Revolution'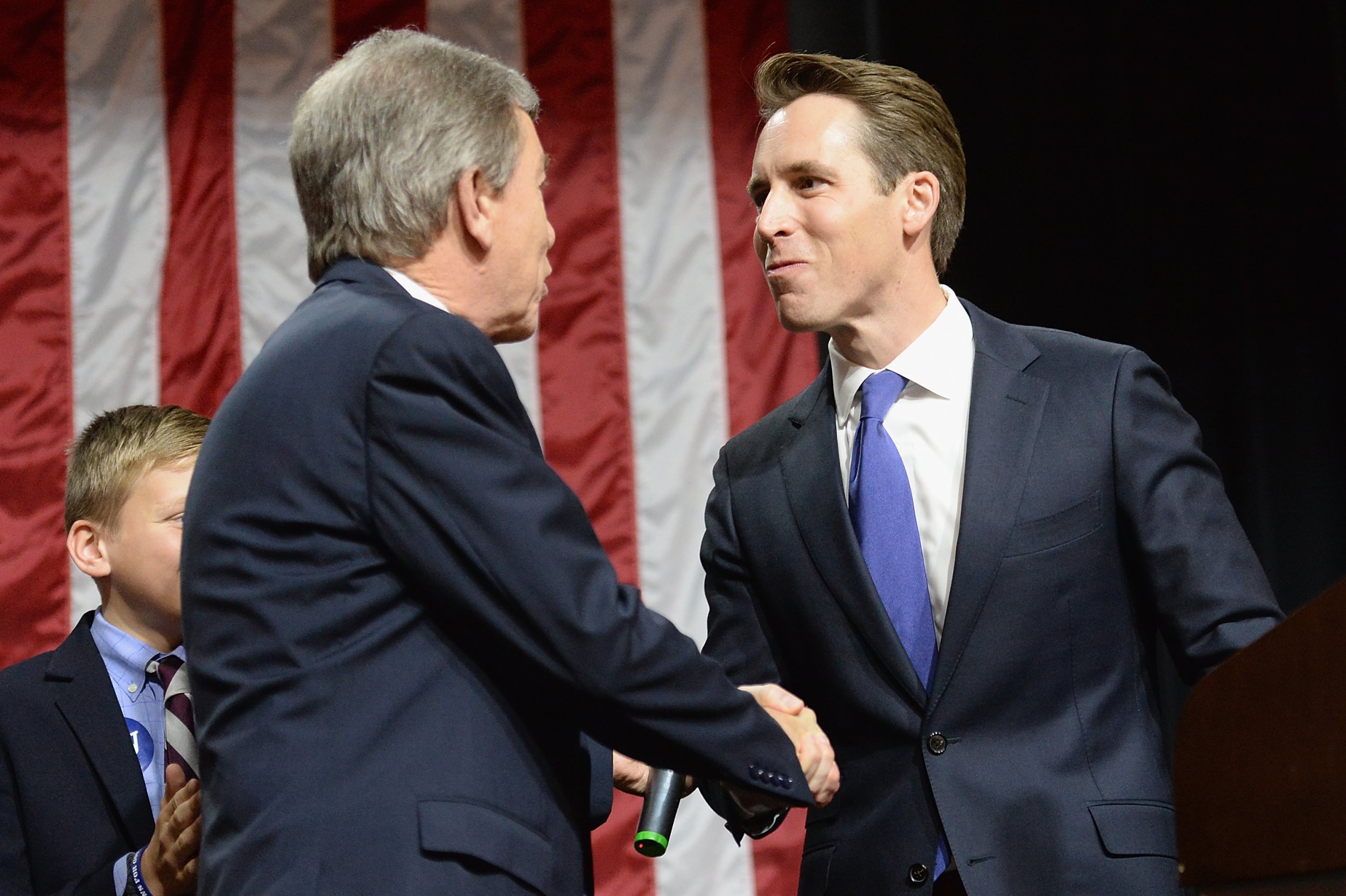 Josh Hawley, the Republican frontrunner in the Missouri Senate primary to take on Democratic incumbent Senator Claire McCaskill, garnered headlines Wednesday after it was revealed that he connected the issue of sex trafficking with the sexual revolution of the 1960s and '70s.
Related: Trump presidency could be derailed by this unknown Missouri attorney
"We have a human trafficking crisis in our state and in this city and in our country because people are willing to purchase women, young women, and treat them like commodities," Hawley said in a speech in December as first reported in The Kansas City Star. "There is a market for it. Why is there? Because our culture has completely lost its way. The sexual revolution has led to exploitation of women on a scale that we would never have imagined, never have imagined."
The remarks came during a "Pastors and Pews" event hosted by the Missouri Renewal Project, a faith-based organization focused on conservative Christians.
The Hawley campaign sought to clarify his remarks in a statement to Newsweek.
"Let's get serious: sex trafficking is driven by male demand and the subjugation of women. In the 1960s and '70s, it became okay for Hollywood and the media to treat women as objects for male gratification. And that demeaning view of women has helped fuel harassment, inequality, and yes, sex trafficking," said Kelli Ford, spokeswoman for the Hawley campaign.
The news of Hawley's controversial speech came less than a week after Courtland Sykes, another Missouri Republican vying for the Senate nomination, referred to feminists as "career-obsessed banshees" and added that he wants "to come home to a home-cooked dinner at six every night" that his wife "fixes."
The comments from the top Republican candidate have reminded some of the 2012 Missouri Senate race, in which McCaskill was expected to have a tight battle against then-candidate Todd Akin, before Akin said that, in cases of "legitimate rape, the female body has ways to try to shut the whole thing down." McCaskill went on to win by nearly 16 percentage points.
"These comments do nothing but foster a Todd Akin-style culture war that the GOP will lose to a formidable female incumbent," Austin Petersen, a third candidate for the Republican nomination, told The Kansas City Star.
Hawley, who is currently serving in his first term as attorney general of Missouri, was the top GOP recruit and selected by Senate Majority Leader Mitch McConnell to challenge McCaskill in what is expected to be one of the closest Senate races in the 2018 election cycle.