Trump Should Be Worried About Who in Inner Circle 'Flipped': Lawyer
As speculations swirl over what information granted the FBI Monday's search warrant of former President Donald Trump's Mar-a-Lago home, one lawyer is advising Trump to start questioning who in his circle "flipped" and offered up the tip to the federal law enforcement agency.
Former United States Attorney for the Northern District of Alabama Joyce White Vance explained that because the probable cause—the reason investigators believe the property is connected to a crime—must be "fresh," it is likely that the sensitive information obtained by the FBI was recent.
"So Trump should be worried about who has flipped, or as we might say in the south, who all," Vance tweeted on Wednesday.
In an exclusive, two senior government officials told Newsweek that the Mar-a-Lago raid was largely based on information from an informant who told the FBI what documents Trump was hiding in his Florida resort and where they were located.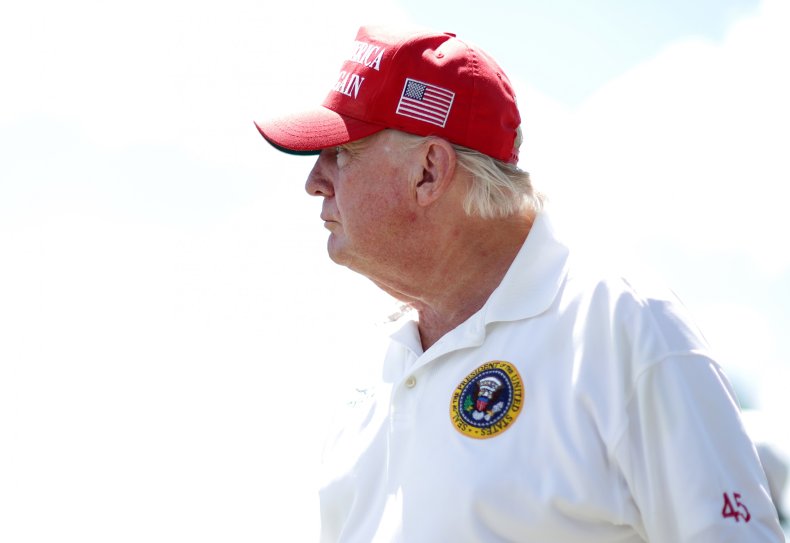 Both officials said that the search warrant was sought without a political motive and that the FBI was solely focused on recovering the classified documents that belong to the National Archives.
The Biden administration has also maintained that the Justice Department works independently, but Trump and many of his allies have claimed that the sitting president ordered the raid. Trump has also suggested that the FBI "planted" evidence while searching his home.
"Trumpworld is abuzz with speculation about which close aide or aides has 'flipped' and provided additional sensitive information to the FBI about what former President Trump was keeping at Mar-a-Lago," Axios' Mike Allen reported on Wednesday.
According to Trump's lawyer Christina Bobb, the FBI removed about a dozen boxes that had been stored in the basement storage area of his home on Monday.
Earlier this year, Trump handed over several documents back to the National Archives after the former president took those classified records with him to Florida upon leaving office. Trump said he fully cooperated in handing back those materials in a February statement.
Retired FBI Special Agent in Charge Michael Tabman, who served the agency for 24 years, told the Daily Mail that it was likely the FBI received information that was "conclusive in their minds that they had to go now to get that or they're not getting it."
"You know, everything could disappear," Tabman said. "You got evidence that you need to get before it disappears or it moves and you can't see it anymore."
Experts have said that federal investigators must have shown probable cause in order to obtain a search warrant, and noted that Trump could publicize the warrant if he wanted to because it would itemize what was taken by the FBI.
"If Trump/RNC think this search signed off on by a fed judge is abusive & they have nothing to hide, release the warrant to the public," former U.S. Acting Solicitor General Neal Katyal tweeted on Tuesday.