Juan Guaidó Says Venezuela Could Call for Foreign Military Intervention Against Maduro: 'I Do Not Rule It Out'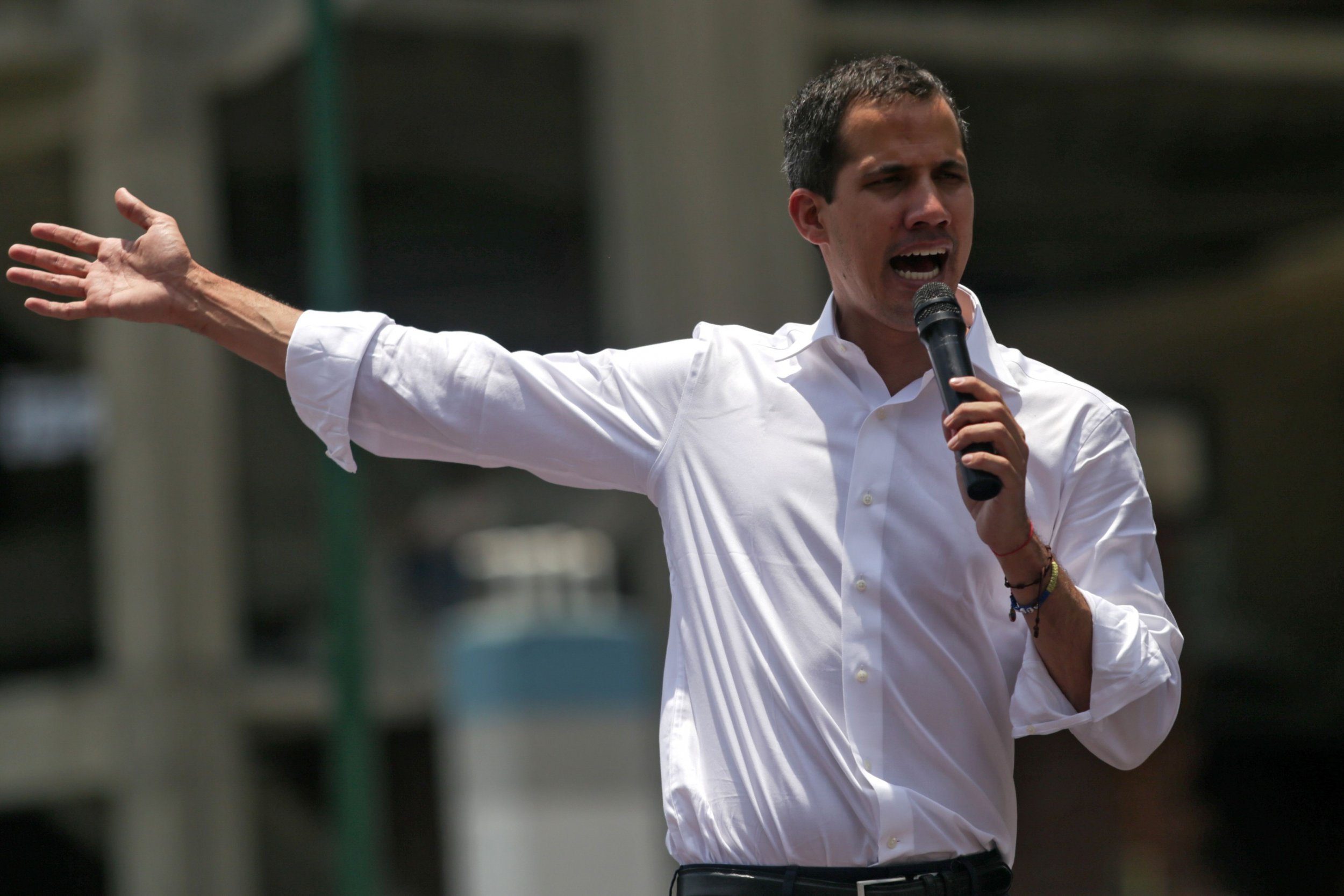 Juan Guaidó, the leader of the opposition in Venezuela, has hinted he would consider foreign military intervention in order to oust President Nicolás Maduro.
On Tuesday, Guaidó took to the streets with his supporters, calling for an uprising against Maduro.
The attempted coup ultimately failed, but the leader of the Venezuelan opposition suggested there were other avenues to explore to remove Maduro.
While he insisted the focus remained on a guaranteeing a "peaceful transition," Guaidó suggested military intervention from foreign countries could be in the cards.
"I do not rule out a military intervention, because it is entirely clear what the Maduro regime is about," he said on Friday in an interview with Brazilian newspaper Folha de S.Paulo.
"But this is a measure of last resort. It is important to first try to facilitate a peaceful transition," said Guaidó.
Russia, one of Venezuela's closest allies, swiftly condemned foreign interference following the failed coup earlier this week.
"The radical opposition in Venezuela has once again turned to violent methods of confrontation," the Russian government said in a communiqué. "Instead of a peaceful settlement of political differences, a course has been taken to foment a conflict, provoking violations of order and clashes with the country's armed forces."
Moscow, which has ruled out getting involved in the conflict, also accused the U.S. government of orchestrating the coup.
Its stance was echoed by Jorge Arreaza, Venezuela's minister of foreign affairs, who suggested Washington was behind the Guaidó-led insurrection.
"It is not a coup attempt from the military," he was quoted as saying by Reuters earlier this week. "This is directly planned in Washington, in the Pentagon and Department of State, and by [U.S. national security adviser John] Bolton. They are leading this coup and giving orders to this man [Juan] Guaidó."
On Wednesday, Russia's Foreign Minister Sergei Lavrov held a call with Mike Pompeo, during which the U.S. Secretary of State reportedly urged Moscow to drop its support for Maduro.
Pompeo warned that the intervention between Russia and Cuba was destabilizing for Venezuela and threatened to damage the relationship between Washington and Moscow.
Russia hit back, claiming the U.S.'s involvement in Venezuela was breaching international agreements.
"Washington's interference in the internal affairs of a sovereign state, the threat against its leadership, is a gross violation of international law," said the Russian Foreign Ministry, per CNBC.
Since Guaidó declared himself Venezuela's interim president in January, he has been recognized as such by around 50 countries, including the United States, Australia, Canada and the entire European Union.
On Friday it emerged that Washington was reportedly looking to back Guaidó financially.
According to CNN, the Trump administration was considering a host of different options, such as an injection of cash or unlocking frozen assets.
Governments already recognizing Guaidó have moved to freeze Venezuelan state assets and bank accounts.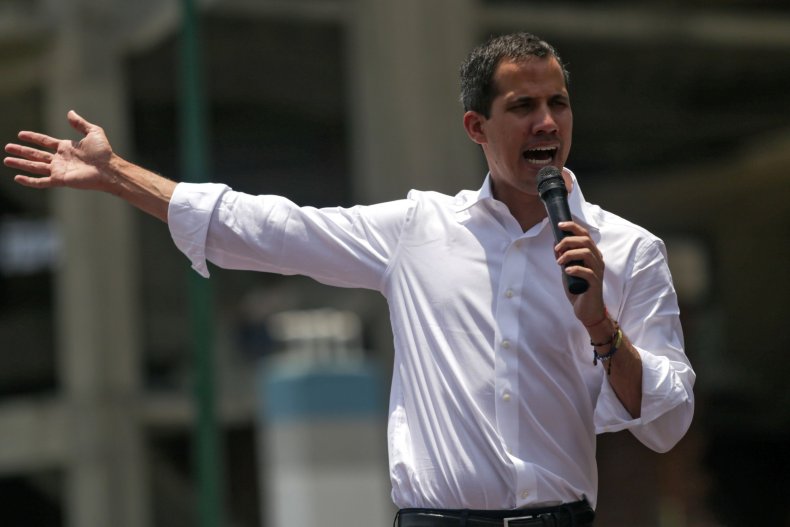 Juan Guaidó Says Venezuela Could Call for Foreign Military Intervention Against Maduro: 'I Do Not Rule It Out' | World