Judge Cannon's Ruling on Classified Documents Claim Ripped by Legal Experts
Judge Aileen Cannon left legal commentators flabbergasted for ruling that Former President Donald Trump's lawyers don't have to submit court filings stating if they suspect that the FBI has lied about materials seized from the ex-president's home.
Cannon on Thursday partially signed off on the plan for an independent arbiter, or special master, to filter out any protected documents carted off by the FBI during a court-approved search of Trump's home in August. Former prosecutors say Trump's lawyers are now off the hook from having to go to court to back up the ex-president's allegation that the FBI may have planted evidence in his south Florida home.
Judge Raymond Dearie, a New York-based federal judge serving as the case's special master, last week filed his plan for reviewing the roughly 11,000 documents by November 30. The plan gave Trump's lawyers a "final opportunity to raise any factual dispute as to the completeness and accuracy" of the inventory of items seized from Trump's Mar-a-Lago estate. The plan also asked Trump's lawyers to list any items that were not seized from the resort.
But Cannon's order partially approving the plan nixed those provisions, agreeing with Trump's lawyers that they weren't included with the appointment of a special master to the case.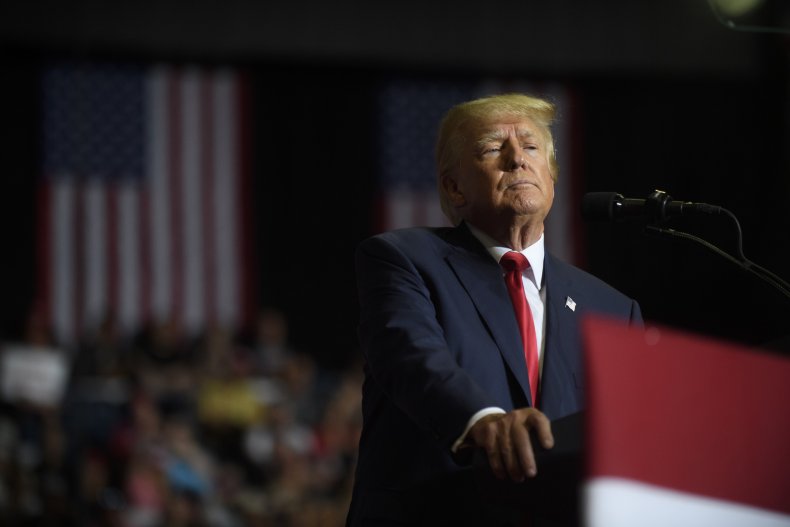 Glenn Kirschner, an MSNBC legal analyst and former federal prosecutor, said in a tweet that Dearie had "refused to play Trump's games" by requiring his lawyers to state in court that the FBI had planted evidence or drop the allegation.
"Now Cannon swoops back in & says (in substance), Trump doesn't have to put up & Judge Dearie should shut up," said Kirschner.
Jessica Levinson, professor at Loyola Law School and CBS News legal contributor, noted in a tweet that the 11th Circuit Court of Appeals last week overruled Cannon and allowed the Department of Justice (DOJ) access to 100 pages of classified documents seized from Mar-a-Lago. Levinson said despite the appeal, Cannon wasn't "any more circumspect."
The DOJ declined comment to Newsweek.
Tristan Snell, former New York state prosecutor, tweeted, "Apparently it is now legal to go on TV and social media and say the government planted evidence and that you declassified documents with your mind—and a judge will just accept that as the truth, without requiring evidence and arguments in court? Way to go, 'Judge' Cannon."
Andrew Weissmann, former high-ranking federal prosecutor and member of the Robert Mueller-led team probing Russian interference in the 2016 presidential election, blasted Cannon's ruling in a tweet, calling the judge "a disgrace."
Renato Mariotti, another ex-federal prosecutor, said in a tweet that while the order is "a minor win for Trump's team," it doesn't change the "difficult position" the former president faces. Mariotti wrote that the document review plan still requires his lawyers to "take a position regarding every seized document."
Dearie's plan requires Trump's lawyers to describe how any document seized from Mar-a-Lago is protected by attorney-client or executive privilege or is a personal record.
Update 10/03/22, 4:20 p.m. ET: This article was updated with additional information and background.