Judge Cites Johnny Depp in Court Feud Over Gabby Petito and Brian Laundrie
The Johnny Depp vs. Amber Heard verdict was roped into the notorious murder of Gabby Petito during a court hearing on Wednesday in Florida.
Judge Hunter W. Carroll, who will decide whether a lawsuit against killer Brian Laundrie's family will move forward, invoked Depp's defamation verdict while looking at a statement from Laundrie's parents.
The murder of 22-year-old Petito by fiancé Laundrie whipped up a media firestorm last year. Her parents have filed a lawsuit against Laundrie's parents, alleging that they knew their son killed Petito and attempted to help him flee the country.
In the lawsuit, Joseph Petito and Nicole Schmidt claimed Laundrie told his parents, Christopher and Roberta Laundrie, that he had killed his fiancée about a day after the murder.
The Laundrie family "went on vacation knowing that Brian Laundrie had murdered Gabrielle Petito," the complaint alleged. "It is believed they knew where her body was located, and further knew that Gabrielle Petito's parents were attempting to locate her."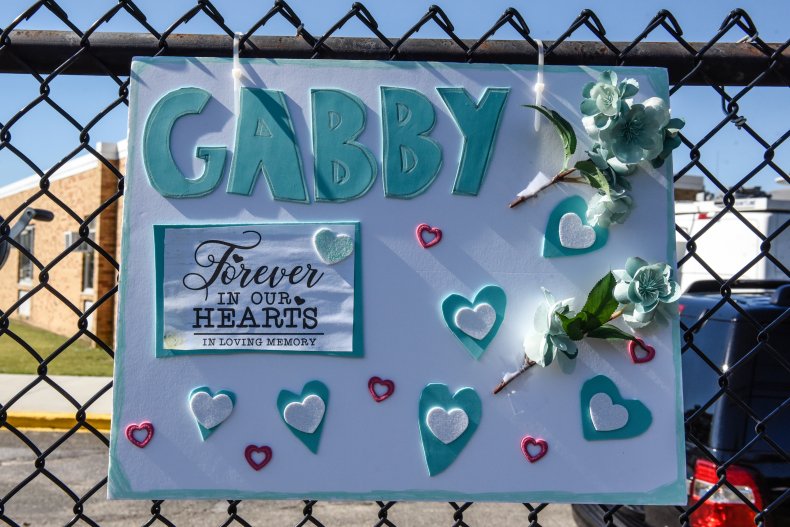 On September 24, 2021, Laundrie's parents issued a statement through their lawyer Steven Bertolino that said, "On behalf of the Laundrie family it is our hope that the search for Miss Petito is successful and that Miss Petito is reunited with her family."
This expression of "hope" that Petito would be reunited with her family—at a point when the Laundries allegedly knew she had been murdered by their son—was at the center of a hearing in Sarasota County Circuit Court on Wednesday.
Judge Carroll heard the case and will decide whether the lawsuit should go to a jury trial.
During questioning about Bertolino's statement and whether it counted as a statement directly from the Laundries, Carroll referenced Johnny Depp's defamation verdict in his trial against ex-wife Amber Heard.
"Aren't we responsible for the words that we say when we say them?" Carroll asked, according to Radar Online.
"I mean, Johnny Depp just got found civilly liable for defamation by what his attorney said, right?"
Although Depp was awarded $10 million in damages after his high-profile defamation lawsuit against Heard, he was also ordered to pay $2 million to Heard in her countersuit.
The jury's decision that Depp was liable for defamation rested on a statement from her former attorney Adam Waldman, who publicly accused Heard of making false sexual assault allegations and conspiring to create an "abuse hoax."
Judge Carroll said he would make a decision on the lawsuit against Laundrie's parents within the next two weeks.
Newsweek reached out to Judge Carroll for comment.