Judge Denies Britney Spears' Request to Remove Estranged Father as Conservator
A judge has denied Britney Spears' request to remove her estranged father, Jamie Spears as her co-conservator on Wednesday.
Court documents filed by the Los Angeles Superior Court on Wednesday show that Judge Brenda J. Penny denied the request by Spears' attorney, Samuel Ingham, to have the pop icon's father removed as the sole conservator of her estate.
"The conservator's request to suspend James P. Spears immediately upon the appointment of Bessemer Trust Company of California as sole conservator of estate is denied without prejudice," the documents state.
The court also found Spears to be "substantially unable to manage his or her financial resources or to resist fraud or undue influence," according to the same documents.
Ingham filed the request, which says Spears is "afraid of her father" and threatened to withhold performances until he was removed as her conservator, back in November 2020. At that point, her request to remove her father was denied, but she was granted a court-appointed co-conservator.
The paperwork from today was intended to approve the appointment of the Bessemer Trust company as co-conservator.
However, the ruling today also notably reaffirmed Judge Penny's controversial decision to leave Spears' father largely in control of the star's significant assets and, allegedly, many of her personal decisions.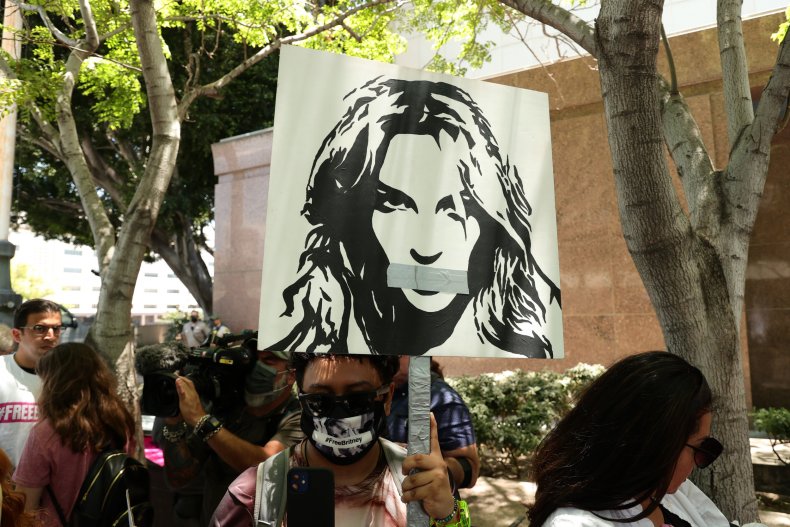 Earlier this week, Jamie Spears' attorney filed court documents saying any mistreatment under the conservatorship Britney is claiming is not his fault. Instead, he is blaming, among others, her court-appointed lawyer, Ingham, whose actions, he says, "[do] not reflect her wishes."
Jamie Spears was "greatly saddened to hear of his daughter's difficulties and suffering, and he believes that there must be an investigation into those claims," the documents state. These filings are in response to his daughter's November 2020 filing, but he only responded this week after her case has received amped-up media attention.
Last week, Spears made an impassioned plea to the Judge on June 23 to release her from her "abusive" conservatorship. Her 24-minute public testimony garnered international attention as she shared allegations of her father's 13 years of legal control over her assets, actions and her body.
"I've been in shock. I am traumatized," Spears told Judge Penny during the hearing last week. "I just want my life back. And it's been 13 years. And it's enough. It's been a long time since I've owned my money. And it's my wish and my dream for all of this to end."
As the request was denied "without prejudice," the multi-platinum Grammy winner and her counsel have the option of filing a motion requesting to remove Jamie Spears again. Newsweek reached out to Attorney Samuel Ingham for comment.