Judge to Face Trial for Allegedly Blocking ICE Arrest in Courtroom
A Massachusetts judge is being accused of impeding an arrest after she allegedly prevented an undocumented immigrant from being deported.
Newton District Court Judge Shelley Joseph and courtroom Deputy Wesley MacGregor are facing a trial after a federal appeals court declined to dismiss their case on February 28. They are accused of blocking an agent from the U.S. Immigration and Customs Enforcement agency from detaining a man that left the courtroom through a rear door, Reuters reported.
Joseph claimed that she had an appropriate level of immunity as a judge to allow the man to leave the courtroom, Reuters added. However, the three judges on the 1st U.S. Circuit Court of Appeals did not agree, prompting them to send the case to trial.
"Judge Joseph cannot obtain interlocutory review of her judicial immunity defense unless she can show that her claimed right not to be tried is explicitly grounded in a statute or the Constitution," wrote Judge William Kayatta in the official court decision.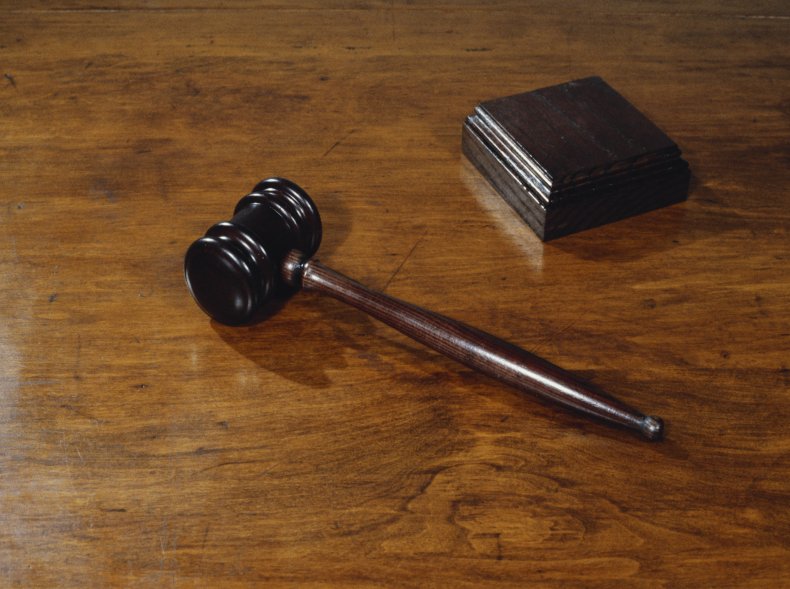 Joseph and MacGregor are accused of aiding Jose Medina-Perez in leaving the courthouse. Medina-Perez, arrested over a drug charge, was undocumented and was about to be arrested by an ICE agent. Medina-Perez's defense attorney reportedly approached the bench and had a conversation with the prosecutor and Judge Joseph about ICE's presence in the courtroom, Newsweek reported. After that conversation, Medina-Perez was allegedly escorted downstairs and released from custody, evading ICE.
"The indictment does not allege that Judge Joseph and Deputy MacGregor merely declined to enforce federal immigration law," said the court's opinion. "Instead, it alleges that they affirmatively interfered with federal officials' attempts to enforce federal law."
Because of this, states the opinion, the defense of judicial immunity is "completely separate from the merits" against Joseph.
Another worry that was shot down by the appeals court involved judicial interference in federal matters. Upon Joseph's 2019 arrest, 61 retired judges filed a claim in defense of the judge, saying that her prosecution would chill, or prevent, immigrants from cooperating in court-related matters, MassLive reported in 2019. However, the court did not see it that way.
"Every overreaching or overly broad indictment arguably chills others who see themselves as similarly situated to the defendants," the court argued. "So if that chilling were sufficient to justify interlocutory review, very many motions to dismiss of all sorts would be appealable."
Joseph and MacGregor's allegations have been met with fierce criticism by Massachusetts lawmakers, particularly Governor Charlie Baker. When Joseph's pay was reinstated in 2019, Baker condemned the decision and asked that she be barred from working until the case was settled.
"Governor Baker believes Judge Joseph should not hear cases until the federal case is resolved and believes that no one should obstruct federal law enforcement officials trying to do their jobs," said the governor's office in a statement at the time. "The Baker-Polito Administration has filed and continues to support legislation to allow court officials as well as law enforcement to work with federal immigration officials to detain dangerous individuals."
Update at 2/28/2022 at 5:23 p.m. EST: This story has been updated with more information on the case.