Judge Overseeing Peter Navarro Case Also Handling Civil Suit Against Trump
The federal judge who will preside over the contempt case for Peter Navarro, an ex-aide of former President Donald Trump, is also overseeing a civil lawsuit against Trump that takes aim at his alleged role in the riot at the U.S. Capitol on January 6, 2021.
Judge Amit Mehta, whose involvement in the Navarro case was shared by a Daily Beast reporter, serves on the U.S. District Court for the District of Columbia. He is also presiding over another case related to the January 6 attack that sees members of the Oath Keepers group charged with seditious conspiracy.
The U.S. Attorney's Office for the District of Columbia announced Friday that a federal grand jury had indicted Navarro on two counts of contempt of Congress over alleged failure to comply with the House committee investigating the Capitol breach. It is the newest development in a months-long battle between Navarro and the select committee investigating the riot as it seeks to learn more about how and why the attack unfolded.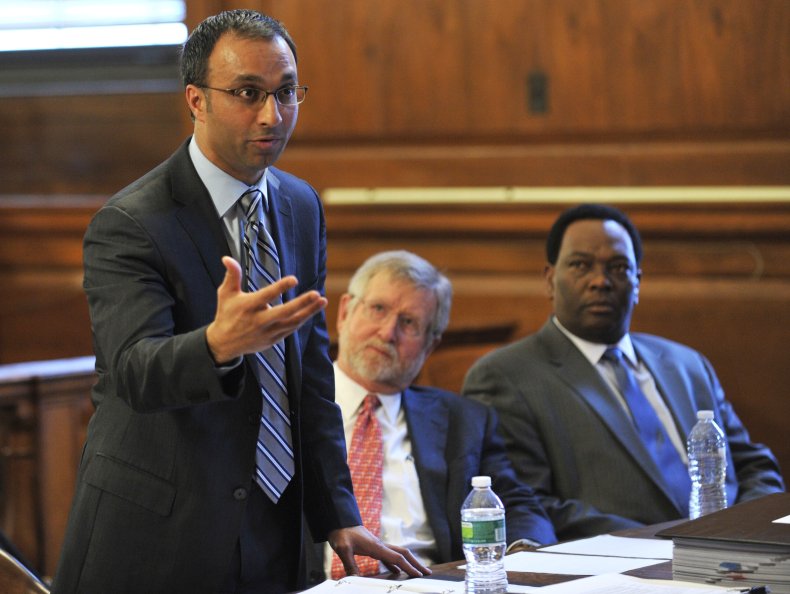 The House of Representatives voted to hold Navarro and another former Trump aide, Daniel Scavino, in contempt of Congress back in April and referred their cases to the Department of Justice (DOJ) for prosecution. Navarro also has filed his own lawsuit against the House committee and DOJ in a challenge against the subpoena. He will be representing himself in the case.
Mehta was appointed to the U.S. District Court for the District of Columbia in December 2014 by former President Barack Obama. He was born in Patan, India, but attended Georgetown University and the University of Virginia School of Law in the U.S.
When Trump attempted to have the civil lawsuit against him dismissed earlier this year, Mehta ruled that the case could move forward, saying in his ruling it was "plausible" that the former president could have incited the riots. It was also Mehta who ruled back in 2019 that Trump's accounting firm had to turn over records requested by the House Oversight Committee, CNN reported.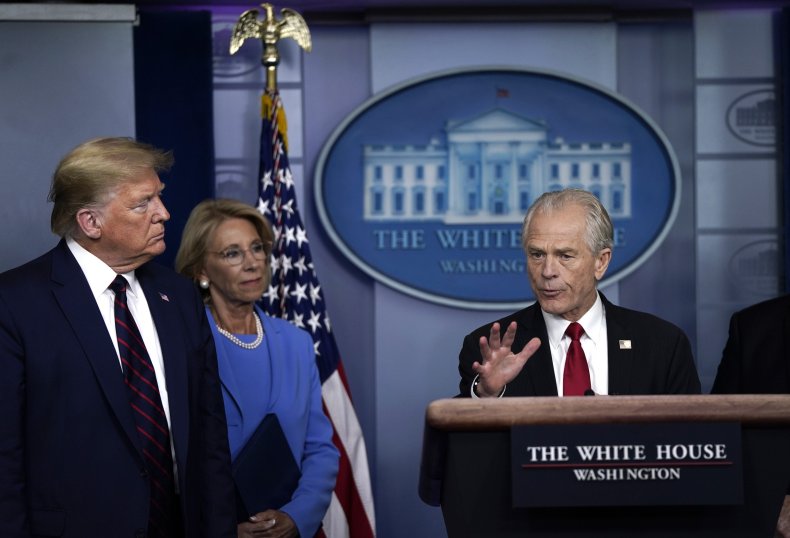 Navarro was scheduled to make his first appearance in the federal grand jury's contempt case Friday in the U.S. District Court for the District of Columbia.
A DOJ release alleged that he had refused to comply with the January 6 committee's subpoena, issued on February 9, for a deposition appearance and documents. The committee said in the subpoena that it believed Navarro had information relevant to its investigation.
If convicted, Navarro could see up to a year in prison and a fine of up to $100,000 for each count of contempt, the DOJ said.
Newsweek reached out to Navarro for comment.
Update 06/03/22, 2:50 p.m. ET: This article was updated with additional information.