Julia Louis-Dreyfus Curses in Front of Elmo in Hilarious Resurfaced Clip
A hilarious blooper of actress Julia Louis-Dreyfus cursing while she was a guest on Sesame Street in 1994 resurfaced and went viral on the Reddit forum "Old School Cool."
Reddit user u/MulciberTenebras shared the video of Louis-Dreyfus' slipup, which amassed more than 43,000 votes.
In the clip, she is seen speaking with Sesame Street characters, Elmo and Zoe before the cameras began rolling to get clarification on how they would approach the scene they were shooting.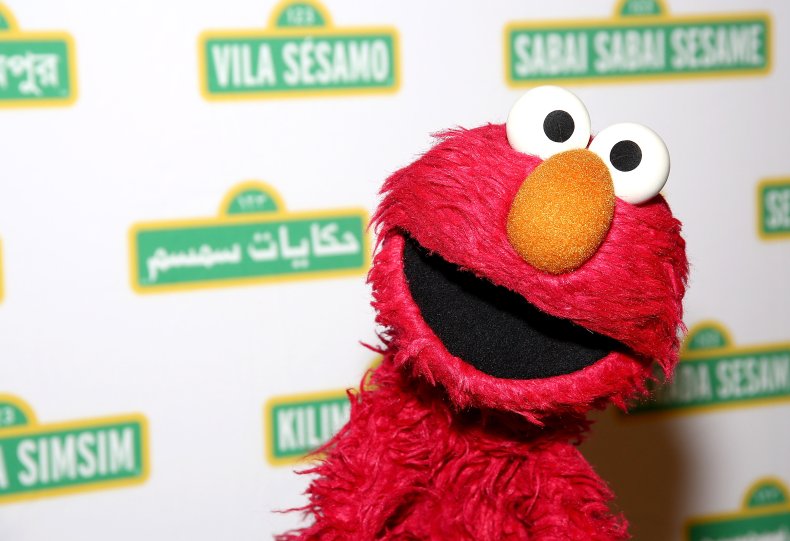 The scene began, but Louis-Dreyfus said the wrong name while reciting her line. Once she realized her mistake, she let out an explicative.
"The Grump needs—s**t," she said as she cut herself off from finishing the rest of the sentence, intending to refer to Oscar the Grouch.
Louis-Dreyfus apologized and Elmo turned and exclaimed that she "said a bad word."
"Five dollars!" Elmo suggested as a charge for the uttered curse word, while Zoe demanded a nickel.
"You're going to be a rich muppet at the end of this day," Louis-Dreyfus said as Elmo nodded enthusiastically.
Sesame Street has been on the air for more than 50 years. According to Sesame Workshop's website, the show has educated children on a number of topics, including racial justice, how to cope with a national tragedy and the COVID-19 pandemic.
In addition to Louis-Dreyfus, other public figures have made guest appearances on the long-running television program, like Robin Williams, Viola Davis and Michelle Obama.
Louis-Dreyfus' blunder prompted Reddit viewers to weigh in.
"I love that the muppets stay in character between shots," one Redditor wrote. "Of course, it makes perfect sense but it's neat to see. Must really help the guest feel part of the Sesame Street world."
"This just made me realize how fun it must be for actors to do this show—getting directions from in-character Muppets between takes is hysterical," another commented.
"I love when Elmo goes unscripted," a viewer wrote.
Others commended Louis-Dreyfus for her talents and career.
"Giving me President Selina Meyers vibes," one Redditor wrote, referring to her character on the popular television show Veep.
Fans of other programs have previously shared their favorite details or bloopers from television shows and movies.
A blooper reel of a well-known moment from the sitcom Friends resurfaced and left viewers in stitches.
One man posted a video in which he pointed out inconsistencies in movies, while another fan spotted a small detail from the 1986 movie Top Gun.