Julian Assange Is a 'Miserable Little Worm,' British Minister Says
A member of the British government called WikiLeaks founder Julian Assange a "miserable little worm" during a parliamentary session focusing on the country's foreign affairs on Tuesday (27 March).
Assange entered the Ecuadorian embassy in London seeking asylum in June 2012 and has not left since. His ongoing stay was one of the subjects on which lawmakers grilled Foreign Office ministers.
"Isn't it about time we took some action against the Ecuadorian embassy. Just how long are we prepared to allow this situation to go on?" asked Sir Patrick McLoughlin, a member of the ruling Conservative Party.
Sir Alan Duncan, a junior minister at the Foreign Office, stood up to answer the question. "It's of great regret that Julian Assange remains in the Ecuador embassy. It is of even deeper regret that even last night he was tweeting against Her Majesty's government for the conduct in replying to the attack in Salisbury," he replied.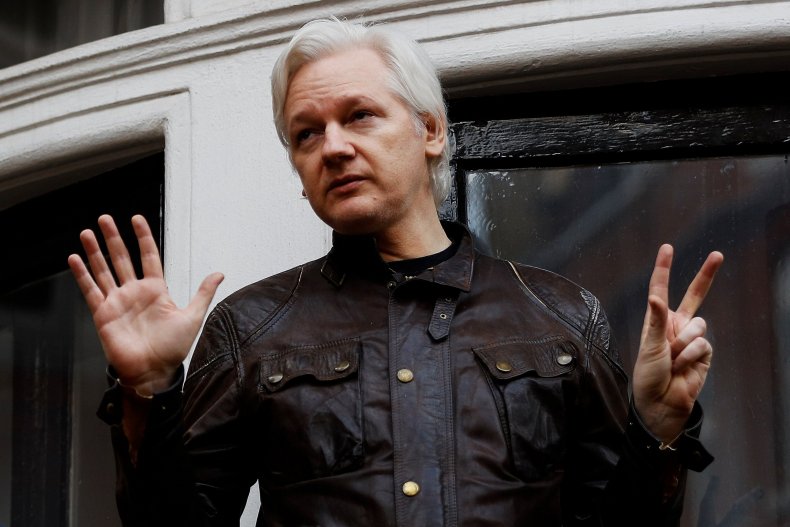 The minister referred to a series of tweets Assange wrote on Monday afternoon criticising the British government's decision to expel Russian diplomats in response to the nerve agent attack against a former Russian spy on British soil as "poor diplomacy." Assange said the move allows the Russian government to "the push the view domestically that Russia is persecuted."
Duncan then remarked that Assange should leave the embassy. "It's about time that this miserable little worm walked out of the embassy and gave himself up to British justice," he said.
The British government is seeking to arrest Assange for violating his bail conditions in 2012. Last month, London's Westminster Magistrates Court dismissed a bid by Assange's legal team to have the arrest warrant lifted since the Swedish authorities dropped their request to question Assange over rape accusations, which originally motivated Assange's detention in the U.K.
Senior District Judge Emma Arbuthnot rejected the arguments. "Defendants on bail up and down the country, and requested persons facing extradition, come to court to face the consequences of their own choices," she said. "He should have the courage to do the same."
British police ended its 24/7 monitoring of the embassy in October 2015, but remain under obligation to arrest Assange should he step outside and maintains "cover tactics" to do so as needed, Reuters noted.
Assange responded to the minister in a tweet on Tuesday afternoon. "As a political prisoner detained without charge for 8 years, in violation of 2 U.N. rulings, I suppose I must be 'miserable'; yet nothing wrong with being a 'little' person although I'm rather tall; and better a 'worm', a healthy creature that invigorates the soil, than a snake," he wrote.