July Faves: Newsweek's Products of the Month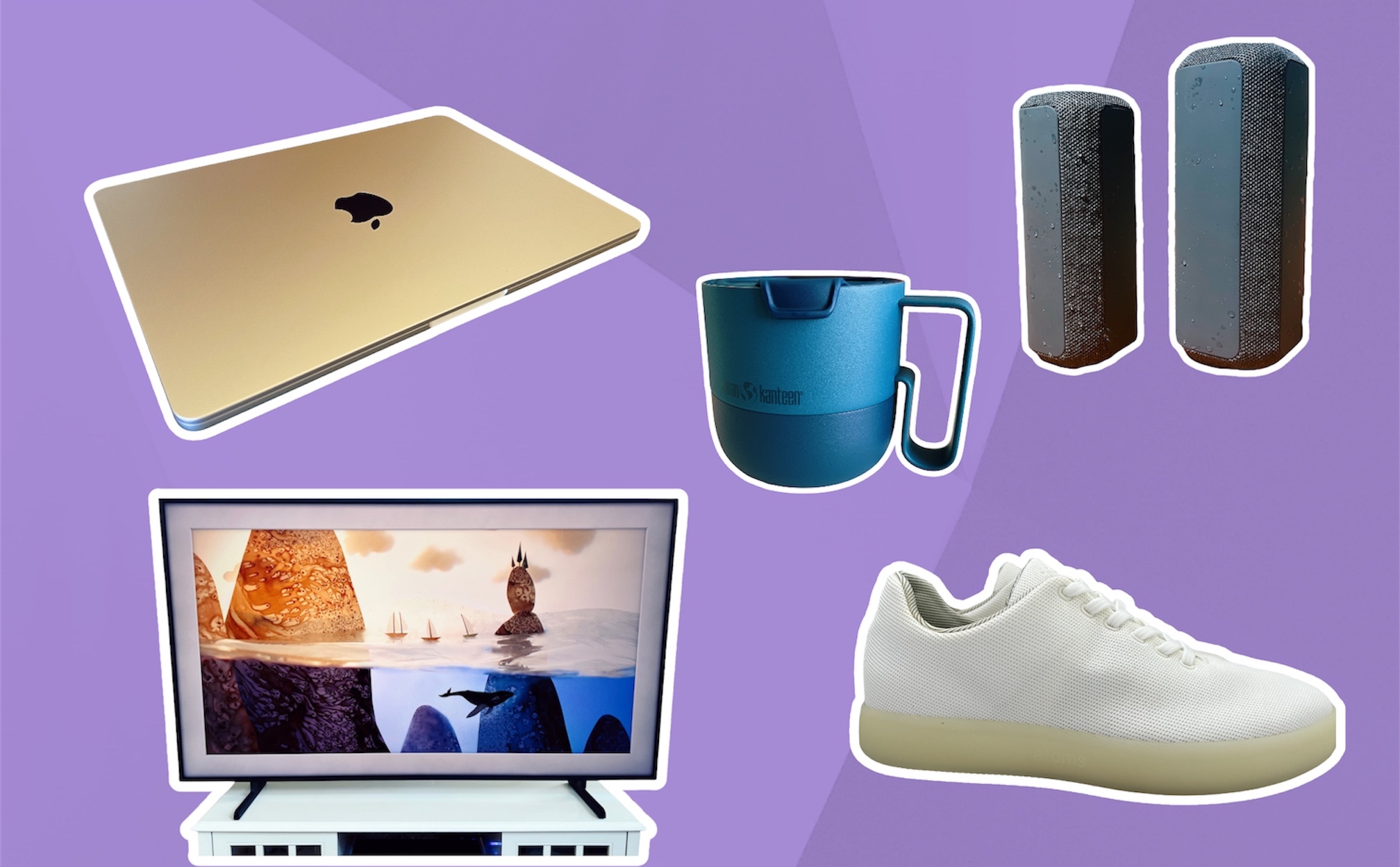 In July, we tested and reviewed technology focused appliances, a Samsung TV, speakers from Sony and plenty of other new products. There are dozens of items each month worth talking about, so we round up the best ones into a single, easy to find place.
Beyond highlighting some of the standout product reviews we did in July, there are also some exclusive minireviews below. Plus, don't miss my story about Apple Wallet and why I think it's quickly becoming an important iPhone app—the one that keeps people coming back year after year.
July Faves
Samsung Frame TV (2022)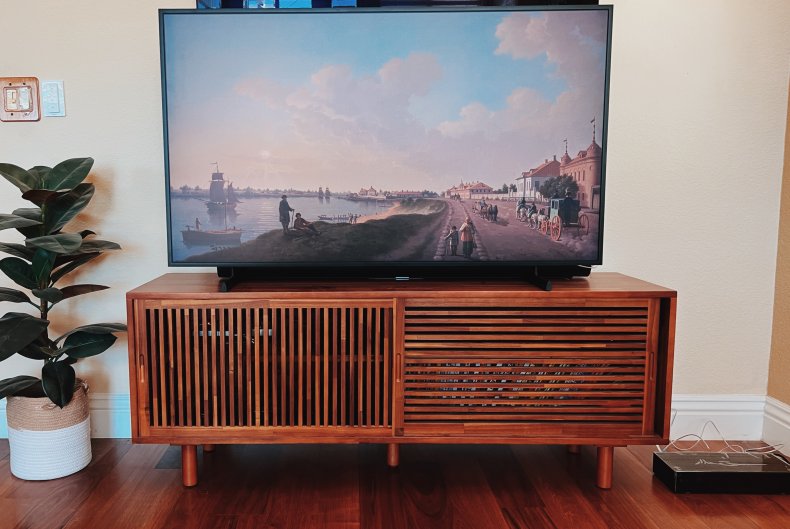 Samsung has been working on making its Frame TV better each year. The new 2022 model adds a matte screen with anti-reflection technology that finally makes it really convincing as wall decor when you're not watching a show or movie. In addition to the TV being able to pull double duty as both art and a display, its lack of glare makes it a really tempting buy for people who find themselves shifting in their seats to avoid reflections from the sun or bright lights.
Buy at Samsung from $599 (32-inch model).
Apple MacBook Air M2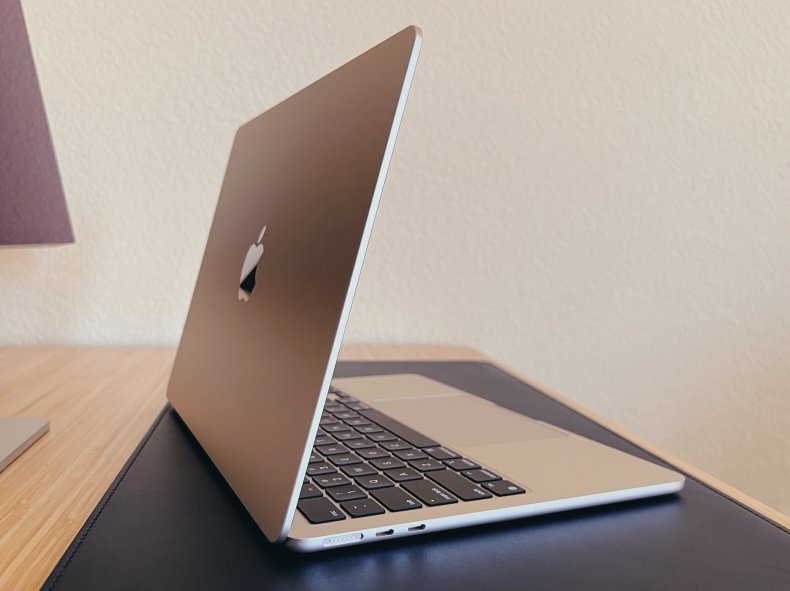 Apple's most popular laptop, the MacBook Air just got even better with its new M2 version. The computer gets an updated, refreshed design with a slightly larger display, MagSafe charging, faster processor and better front camera. The only unfortunate thing here is that the entry model is now more expensive than the previous generation was. Still, it's a worthy upgrade if you need power in a portable size.
Buy at Best Buy from $1,199.
Atoms 001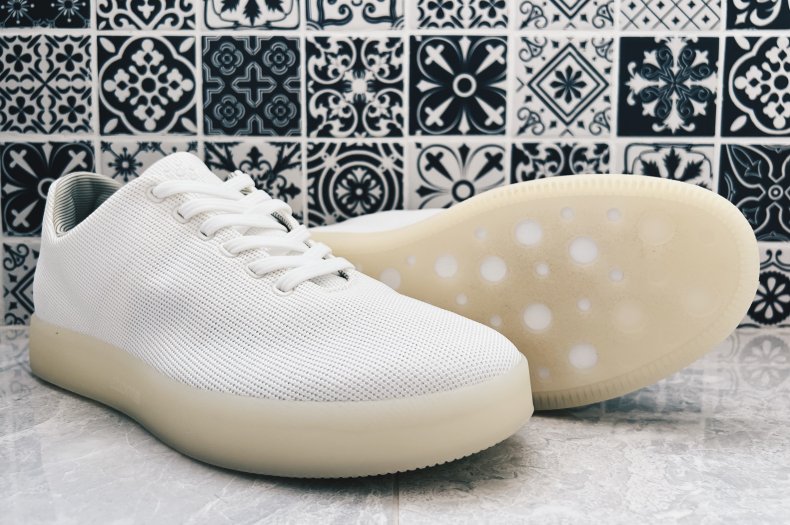 After several years of selling the 000 as its style of shoe, the startup Atoms is finally releasing its follow up, the 001. While its appearance is similar—or nearly identical—the multiple improvements it features really shore up any concerns people might have had about its first offering. The 001 shoes are instantly comfortable and remain supportive after long days. Enhanced stability and a refined fit make these a new classic.
Buy at Atoms for $159.
Minireviews
Yeti Roadie 48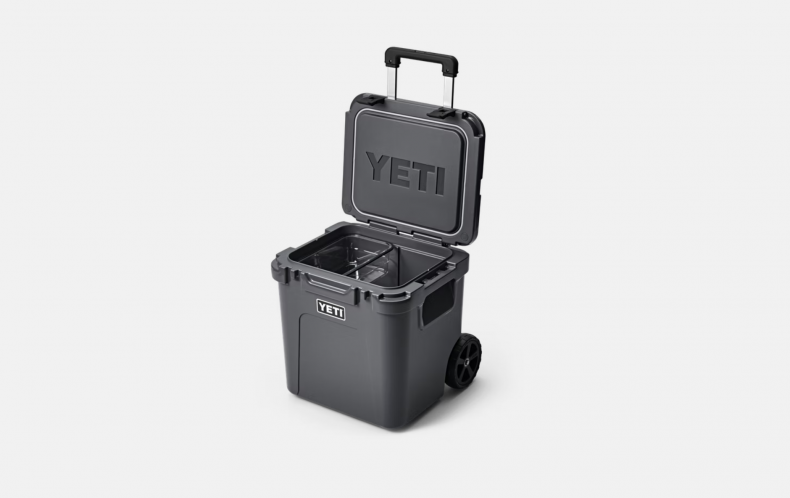 More coolers should have wheels attached. Most well-built coolers aren't lightweight to begin with; loading them with ice and drinks only makes them that much more unwieldy. Yeti's new Roadie 48 is a prime example of working smarter, not harder. It features two back wheels so that you can lean it back and, using the telescoping handle, roll it where you need to take it. It works brilliantly, and I'm a big fan.
Of course, wheels on coolers aren't new. Yeti also has the Tundra Haul, which employs two wheels for easier mobility. Here, however, the Roadie 48 puts the wheels in the back so it feels like rolling a carry-on suitcase. Also, instead of its being a wide cooler, it's more of a cube shape with a slightly more vertical presence. I found the Roadie 48 to be a manageable size to maneuver, while still being large enough to be useful.
Past Yeti coolers I've used all felt extremely solid and durable. They seemed as if nothing could damage them—using them as a seat has never left a dent. The impressive build quality does come at a price. The Roadie 48 retails for $450. It's steep for a container used for putting other containers inside.
The Roadie 48's standout features are the cooler's size and convenience. The medium size was practical for everyday outings. The wheels made it easy for anyone in my family to pull behind them. And the wheels were noticeably smooth in transit. It's the type of product that could turn into a good value over time if it's used enough. That said, there are cheaper coolers out there if this one simply doesn't fit in your budget.
People looking to go bigger can find a new Roadie 60 available, too. It's only $50 more and can hold an additional 10 drinks. It might be the one you'd pick for longer weekends rather than picnics and day events.
Buy at Yeti for $450.
TCL Stylus 5G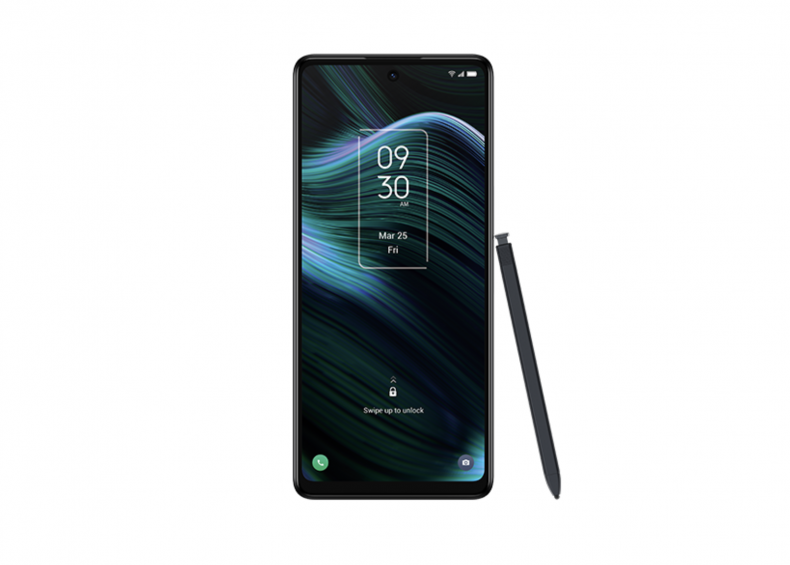 The proposition from TCL here is a budget 5G phone that also includes a stylus and large enough screen to make writing a note a piece of cake. I spent time with the phone and let my daughter, who's into drawing, put it through some paces. After a couple of weeks with the device I was pleasantly surprised by its ability to incorporate its pen-like stylus. I found myself reaching less and less for the stick to handwrite notes as time went on, but I attribute that to personal preference. My daughter, on the other hand, constantly asked to draw and doodle on the phone.
In terms of performance, I haven't noticed much to complain about, especially given the phone's price of around $250. The biggest downside for a gadget enthusiast, like me, is that it's kind of a bland product minus the stylus.
The camera system performs decently but not amazingly. It includes a 50 megapixel main lens, a 5 megapixel super wide angle lens and a 2 megapixel macro lens. The design and build quality of the device, which is coated in a generic plastic, is mostly uninspired. The screen and stylus are good enough. It's a practical device that's a little hard to get excited about. That is, unless you're on a budget and really want a built-in, dedicated stylus for daily use. The phone becomes a little more exciting in that case.
Buy at T-Mobile for $258.
House of Marley Stir It Up Wireless Turntable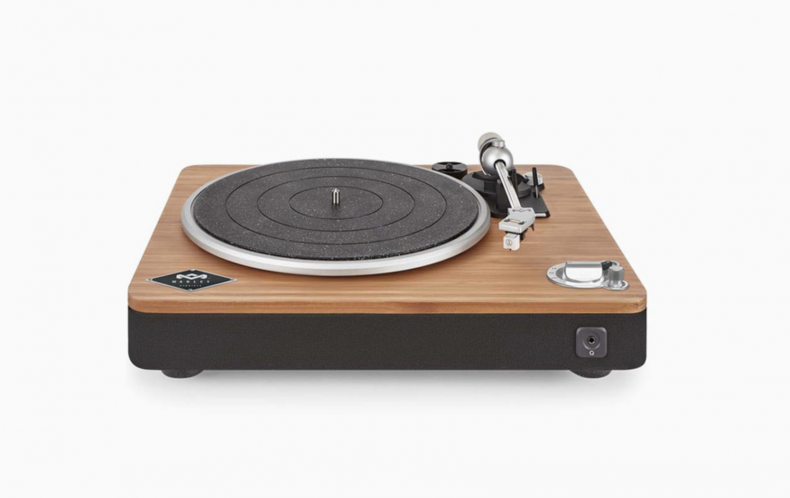 My first record player was on the simple side, but it still needed to be connected to an amp and plugged directly into a speaker. As a beginner, it involved a bit of research to get all the pieces connected. In comparison, the House of Marley Stir It Up Wireless Turntable has a Bluetooth option so it can be paired with a wireless speaker. It was surprisingly simple to get it up and spinning.
The Stir It Up Wireless Turntable retails for around $250. It's not the cheapest way to get into listening to vinyl records, but it does have a robust feature set that should work for a range of people. It includes a belt drive and will autostart and -stop as the arm is moved back and forth on a record. It supports both 33.3 rpm and 45 rpm record speeds. It even has a 3.5 mm headphone jack to listen in silence.
There's no screen on the record player, so pairing it with a Bluetooth speaker felt a bit mysterious to me. It was slightly foreign, but not hard, to put the speaker and turntable both in pairing mode and have the link be made invisibly. If you do want to connect wired speakers, you can do that.
I thought the bamboo exterior was attractive. It is a little casual in appearance, but should fit most people's home decor. It also uses recycled materials, if that's important to you. I didn't care for the fabric cover that comes with the turntable, because I thought it made an otherwise nice product look a little cheap. That's a minor complaint, however, as the actual performance across Bluetooth and wired connections was solid.
Buy at House of Marley for $249.99.
It's Complicated
Klean Kanteen Rise Collection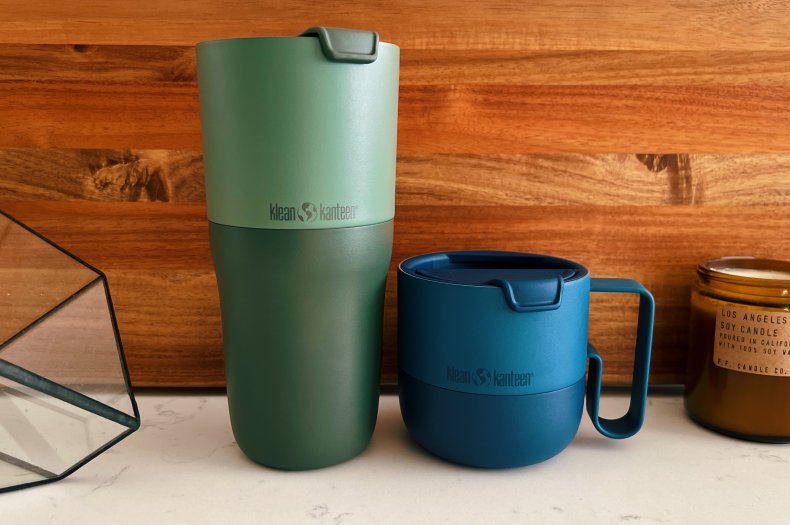 Klean Kanteen spilled the beans on its new, upcoming Rise Collection of drinkware. The cups, mugs and tumblers feature an attractive dual-tone design along with a new Flip Lid for an overall pleasant experience. In my hands-on time with two of the products, I didn't find anything to really complain about, except that they won't go on sale until January 2023.
Sony X-Series Bluetooth Speakers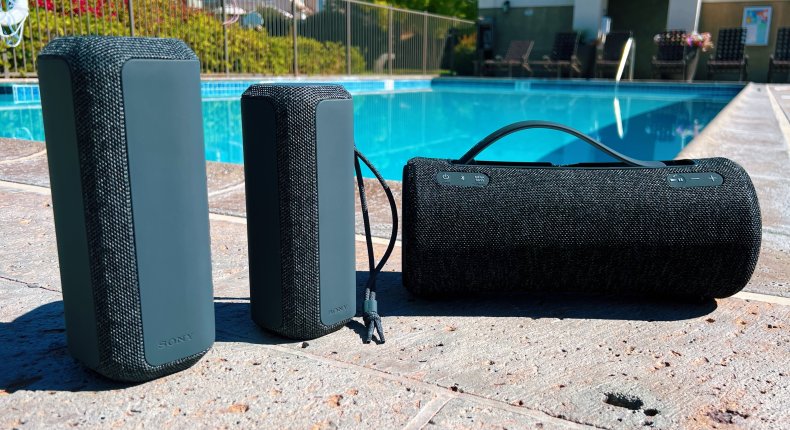 Sony unleashed three new Bluetooth speakers in its X-Series. The speakers all sport some form of portability and span the range from smaller to bigger: XE200, XE300 and XG300. In my time with the speakers I found them all to be respectable offerings for people on the move. There's no specific flaw with them, but rather they also don't really rise above the other competition in the portable Bluetooth speaker space. They're all worth checking out, but none stands out as the definitive choice to purchase.
Buy at Sony from $129.99.
Don't Miss
Apple Wallet is getting really good, with additional features being added constantly. More important, the app is becoming increasingly necessary to iPhone owners and making their lives more convenient. Apple Pay advances, digital IDs and event tickets are all reasons I think Apple Wallet is stealthily becoming the most needed app for Apple's phone.
Newsweek may earn a commission from links on this page, but we only recommend products we back. We participate in various affiliate marketing programs, which means we may get paid commissions on editorially chosen products purchased through our links to retailer sites.