'Jump Force' DLC Found in Data Mine Reportedly Includes Grimmjow, Kaiba and More
Whenever a game like Jump Force —with previously announced DLC characters—gets a major update, there's a good chance that the identity of these fighters can be found in its code. That seems to be the case with Jump Force update 1.03, Wednesday night's update. Intended to shorten load screens, also apparently included the code for all nine Jump Force DLC characters.
Data miner SergioM3 posted a video on their YouTube channel explaining the discovery. It seems characters from popular franchises like Bleach, Naruto and One Piece will be receiving more representatives in Bandai Namco's latest brawler.
Here are the supposed nine DLC characters coming to Jump Force, according to the datamine.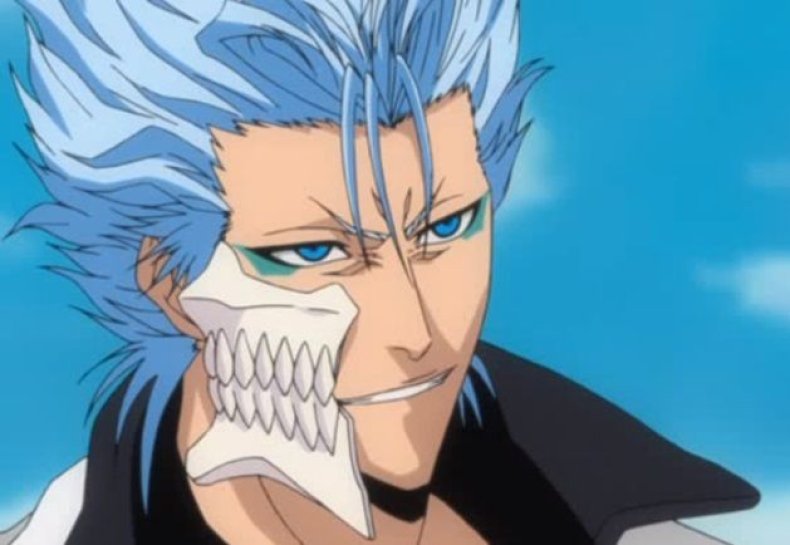 Kaiba (Yu-Gi-Oh!)
Biscuit (Hunter x Hunter)
All Might (My Hero Academia)
Bakugo (My Hero Academia)
Madara Uchiha (Naruto)
Law (One Piece)
Buu (Dragon Ball)
Toshiro Hitsugaya (Bleach)
Grimmjow (Bleach)
SergioM3 notes that they are unsure which version of Buu is being planned for Jump Force. There also seem to be more characters planned for release after these nine, or perhaps plans for additional DLC were scrapped. It is not clear if Bandai Namco will release these characters, also allegedly discovered in the code.
Hyoga (Saint Seiya)
Shun (Saint Seiya)
Kenpachi (Bleach)
Byakuya (Bleach)
The roster in Jump Force currently sits at 40 characters across 15 franchises. If the data mined DLC characters do make it to the game, Naruto, Dragon Ball and One Piece will each get a seventh representative, tying for the most of any franchise. Bleach will bolster its ranks to include six characters while Hunter x Hunter would receive its fifth fighter.
Those who haven't yet purchased the game can get the Jump Force DLC bundled with the Deluxe Edition or Ultimate Edition. The Jump Force Characters Pass is also sold separately for $29.99, and includes all nine DLC along with early access to the new fighters, four days before the general public. Each Jump Force DLC character will likely be sold separately when they are released, if you want to pick and choose your stable of fighters.
Jump Force is currently available for PS4, Xbox One and PC.
What do you think of the rumored DLC characters? Who do you still want to see added to the roster? Let us know in the comments section below.