Remaining 'Jump Force' DLC Confirmed in 'V-Jump' Magazine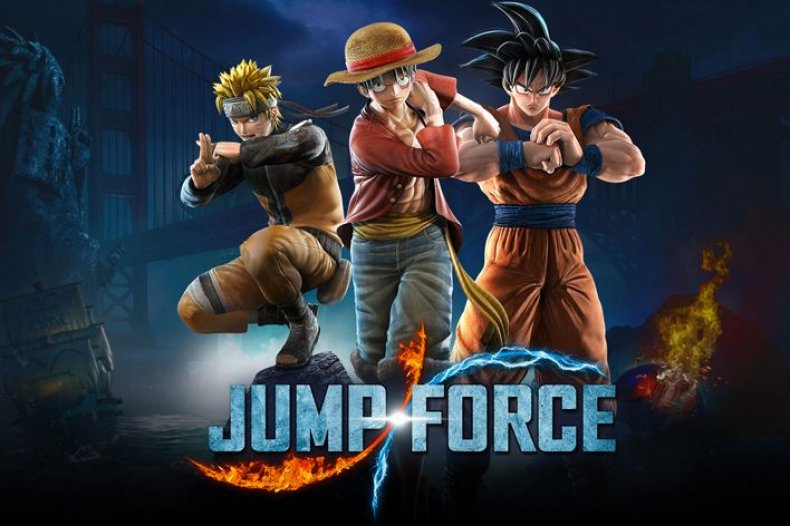 Following the All Might announcement for Jump Force, the rest of the DLC characters for the Bandai Namco fighting game were revealed.
The latest issue of V-Jump magazine - via Ryokutya2089 - listed the remaining seven characters coming to the Jump Force roster post-launch, and they match up what a dataminer discovered weeks ago.
Here's the list of upcoming Jump Force DLC fighters with the anime they are associated with.
Biscuit Krueger (from Hunter x Hunter)
Toushirou Hitsugaya (from Bleach)
Majin Buu (Good Buu) (from Dragon Ball Z)
Katsuki Bakugou (from My Hero Academia)
Trafalgar Law (from One Piece)
Grimmjow Jaegerjaquez (from Bleach)
Madara Uchiha (from Naruto)
Back in February, data miner SergioM3 discovered the code for all nine DLC characters planned for Jump Force, including the recently announced Seto Kaiba from Yu-Gi-Oh! and All Might from My Hero Academia.
The data mine revealed the above seven, but at the time the version of Majin Buu could not be deciphered. The V-Jump leak confirms that the "good" Buu will be making their debut in Jump Force in the future as opposed to Super Buu or Kid Buu who are evil versions of the rotund pink fighter from Dragon Ball Z.
During SergioM3's data mine, they discovered the code for four other fighters, but they were not sure if the characters had been scrapped or Bandai Namco is waiting to announce a second round of DLC fighters. Here's the four other characters from the data mine, who can possibly join Jump Force later.
Hyoga (Saint Seiya)
Shun (Saint Seiya)
Kenpachi (Bleach)
Byakuya (Bleach)
Seto Kaiba and All Might are set to release in Jump Force this May. Players will be able to purchase the character separately or as part of the Character Pass for $29.99. The bundle will give players access to each character four days earlier than the general release as well new costumes for avatar customization.
Jump Force is available now for PS4, Xbox One and PC.
What do you think of the seven remaining DLC coming to Jump Force? Do you want Bandai Namco to do more fighters? Let us know in the comments section below.