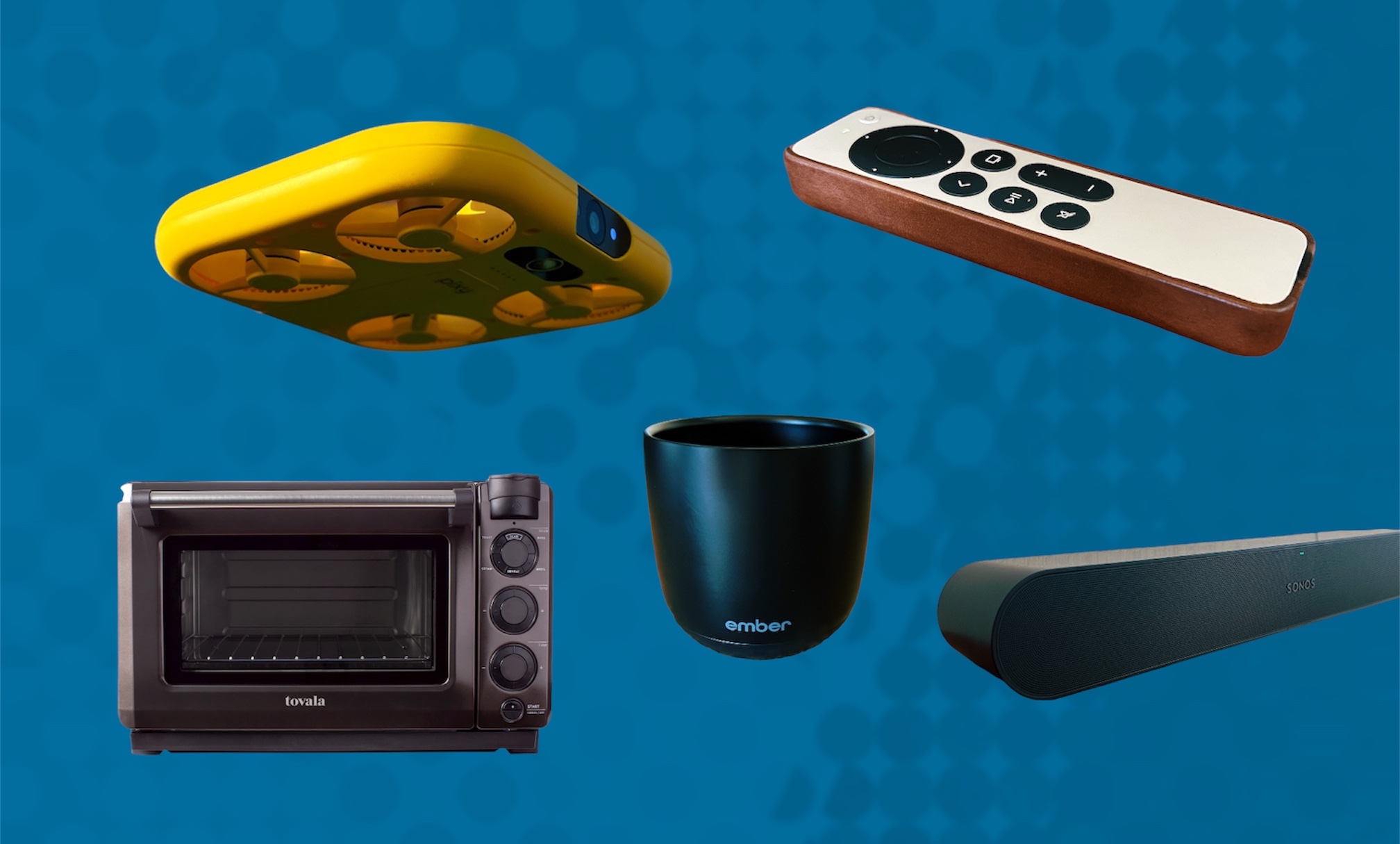 We're rounding up the best products we have tested this month at Newsweek to make sure they get the recognition they deserve. For June, these included a new budget soundbar from Sonos, Tovala's Smart Oven, golf shoes and a selfie drone, as well as a lot of other technology related gadgets.
Beyond highlighting the standout product reviews, there are also some new mini-reviews and gadgets we liked but that are complicated in some way. Don't miss my experience with T-Mobile's Home Internet service or my imagining what an Apple VR headset might look like.
June Faves
Nomad Leather Cover for Siri Remote and AirTag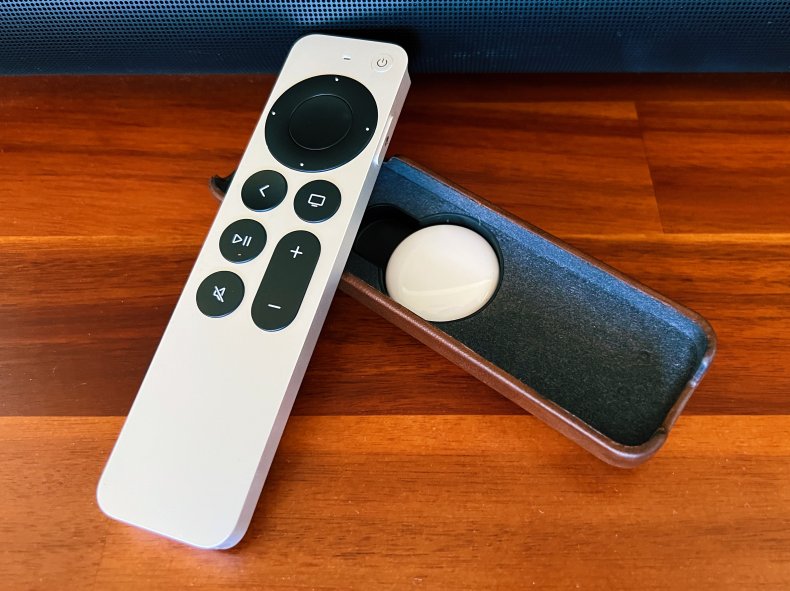 It's a little silly and kind of pricey, but the Nomad Leather Cover for Siri Remote and AirTag is also really nice and useful. Inside the cover is a slot made to hold an AirTag so you can locate the remote if someone walks off with it or misplaces it. I've enjoyed the feel of the Horween leather in my hand compared to the metal remote with sharp edges.
Buy at Nomad for $39.95.
Sonos Ray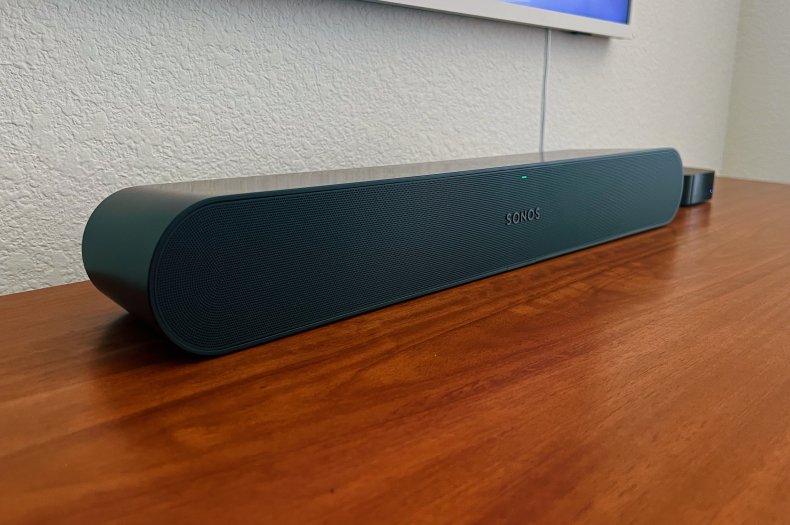 The Sonos Ray soundbar is compact, almost petite, but it still delivers plenty of volume and audio quality to nearly any TV. Ray is a budget soundbar, so it doesn't have many bells or whistles and relies on an optical cable. Still, it does the job it was made to do well and is a good choice for getting solid TV sound—while also adding a Wi-Fi speaker, which can be used for music when the TV is off.
Buy at Sonos for $279.
Allbirds Tree Flyers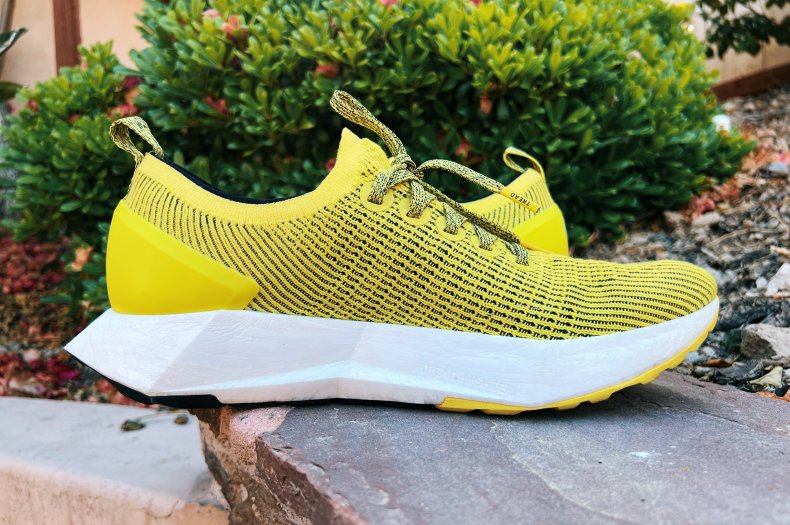 As good as past Allbirds running shoes have been, the new Tree Flyers are much better. The redesigned midfoam is a little bit squishier and more comfortable in my experience. I think the whole footprint lends itself to a better running shoe that can provide at least several miles every day. I'm not sure if I would pick these for my 10K or half-marathon, but for regular, short distances, they're great.
Buy at Allbirds for $160.
Mini-Reviews
Tovala Smart Oven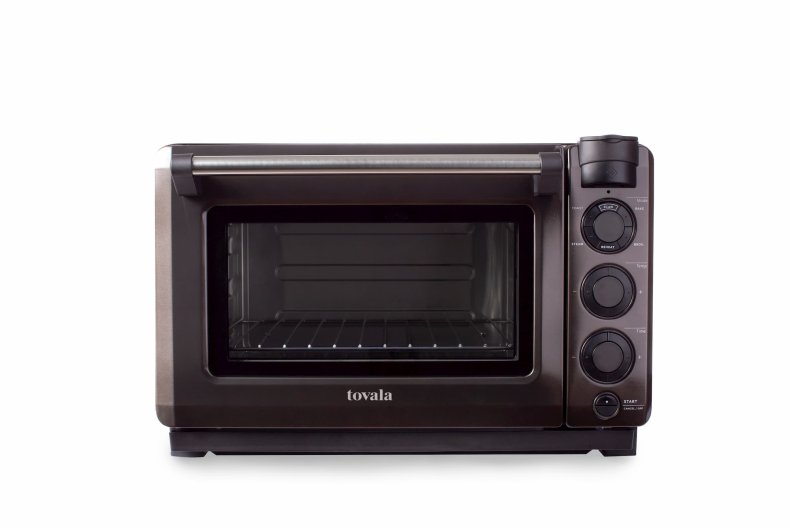 The market for countertop smart ovens is certainly on the rise. One of the more unique options is the Tovala Smart Oven because of the company's interconnected meal service. The oven's intelligence resides in its ability to scan barcodes or QR codes to configure its cooking times and temperatures automatically.
The oven itself is well built and functions as advertised. It connects to Wi-Fi to be able to access its archive of cooking recipes and to work with its mobile app. When I used the oven manually to make toast or cook a frozen meal, it performed fine. There was a slightly greater learning curve in figuring out how fast it heated and how to dial in cooking instructions compared with my Breville countertop oven, for example.
Tovala's meal service is the oven's hook. The company offers weekly menus of dishes, delivered to your door, that need very little prep in order to be oven-ready. I was skeptical about a meal service that relies on a specific piece of hardware, but after trying it, I could see how a connected oven can do things others can't. I tried pasta shells, steak and potatoes, eggs and toast, and burritos. The food was exceptional for being preprepared. My only problem with the service, and thus the oven, was the size of the meals. Personally, I could eat the two-person meals by myself without flinching. For my family of four, there isn't really a meal service solution that works well with the Tovala Smart Oven, unless it's ordering multiples of the same dish to make at the same time—maybe.
The meals are really tasty but can be pricey for more than a family of two. For plenty of circumstances, including an elderly person living on their own, I think the Tovala Smart Oven and its meal service could be great because of its ease of use. If the food your kids eat regularly is in Tovala's database, then they might be able to make lunch or breakfast on their own. But if you don't fall within those circumstances, the oven might not solve mealtime woes quite as seamlessly.
Buy at Tovala for $299.
OluKai Kapalua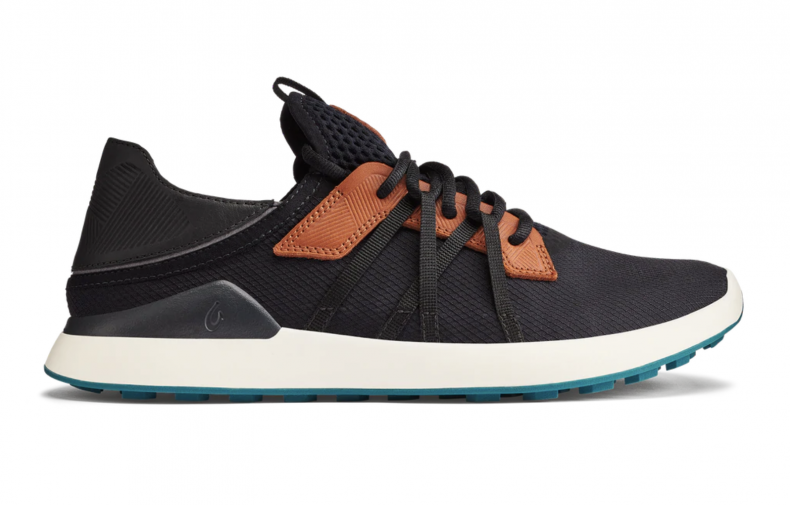 The shoemaker OluKai is branching into golf shoes with its new Kapalua model. The golf shoe joins one other men's model but features a bolder design. I knew I liked the look of these shoes, but my wife's commenting that she liked them, too, was a nice surprise. Style is no problem for Kapalua.
In terms of substance, the Kapalua golf shoes are some of the most comfortable that I've worn. I haven't yet been able to take the shoes out on the course many times (for a full review), but so far they've handled the task brilliantly. Some of their comfort comes from the company's vague "new cushioned midsole." But it's also thanks to its dual-density footbed with gel insert.
On the outside, the textile upper is treated to be water-repellent and stain-resistant. The full-grain leather eyestay accent along the upper is also waterproof. Underneath the shoe is a spikeless tread to help you stay firmly planted. I haven't encountered any rain yet, but I did find some puddles and freshly watered areas. I liked the traction these shoes provide. If you've ever tried OluKai shoes, you know how comfortable they can be—and these are no exception. If you haven't tried OluKai shoes yet, Kapalua golf shoes are a great place to start.
Buy at OluKai for $150.
It's Complicated
Snap Pixy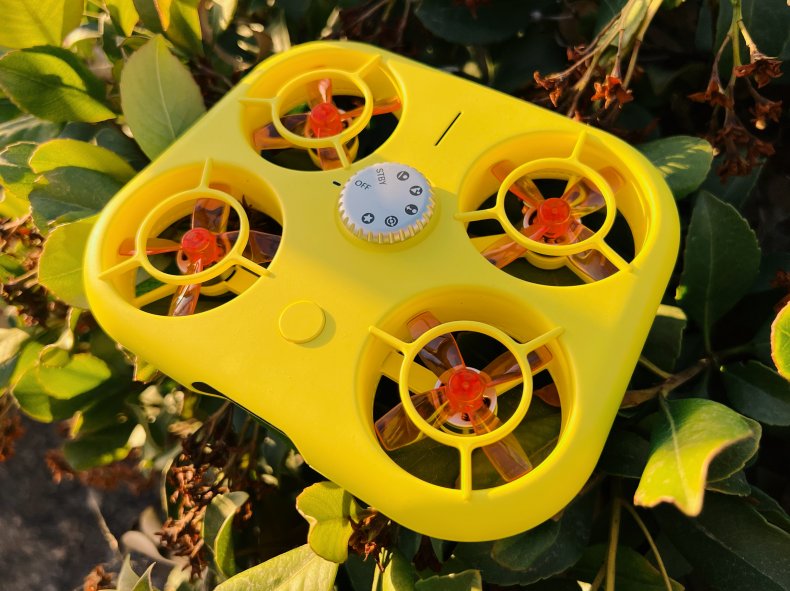 I'm a big fan of what Snap is trying to do with its Pixy camera drone. It's taking nearly all the hassle out of using a drone and focusing on the biggest benefit that comes from owning one: the video. As the first-generation product stands, however, a single battery charge is just too short to get too much enjoyment from Pixy. You definitely need multiple battery packs to make it worth taking it on a trip.
Buy at Snap from $229.99.
Ember Cup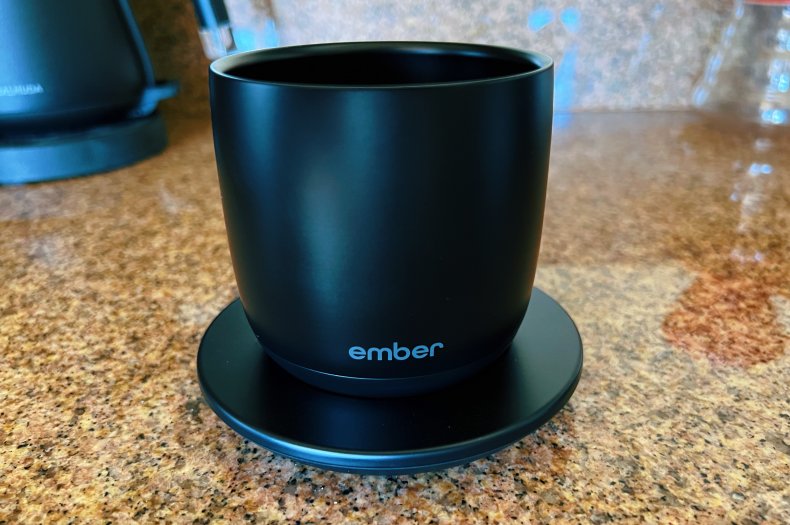 I use my Ember Mug every day, and I won't give it up until it stops working. With that context in place, I still really like the new Ember Cup but am slightly more tepid about it because of its smaller, 6-ounce size and its lack of a handle. It works flawlessly and could make someone who only drinks espresso very happy, but I think the best option for most people will still be the 10-ounce Ember Mug.
Buy at Best Buy for $99.95.
Don't Miss
Recently, I got fed up with my local cable internet service provider and decided to take a leap and switch over to T-Mobile's Home Internet, which enables people to use the cellular provider's 5G network for all its home connections. I've been pleasantly surprised by its robust internet service and its handling of my 65-plus connected devices. It's not as fast as my cable service could be when it was functioning properly, but it's been fast enough to keep everything moving smoothly. My big-picture takeaway here is that the search for a fast, reliable and affordable home internet connection in America remains ongoing.
Apple hasn't said anything about a VR headset yet, but if you consider the software and hardware pieces it already has in place, a picture of this device becomes easier to infer. The features the company is building for its operating system and services such as Fitness Plus seem to me to all be pointing to Apple's immersive experience in the near future.
Newsweek may earn a commission from links on this page, but we only recommend products we back. We participate in various affiliate marketing programs, which means we may get paid commissions on editorially chosen products purchased through our links to retailer sites.