Jury selection for the sentencing trial of Marjory Stoneman Douglas High School shooter Nikolas Cruz began Monday.
More than 1,500 candidates are expected to be screened before 12 jurors and eight alternates are chosen, Judge Elizabeth Scherer told WPBF-TV. The trial will take four to six months.
The jury will decide whether the 23-year-old, who pleaded guilty to 17 counts of murder and 17 counts of attempted murder in the shooting in Parkland, Florida, will receive the death penalty or life in prison, WPBF reported.
Cruz opened fire on the school on February 14, 2018, fatally shooting 14 students and three staff members. The shooting pushed the gun control movement into the spotlight once more, sparking March for Our Lives protests across the country.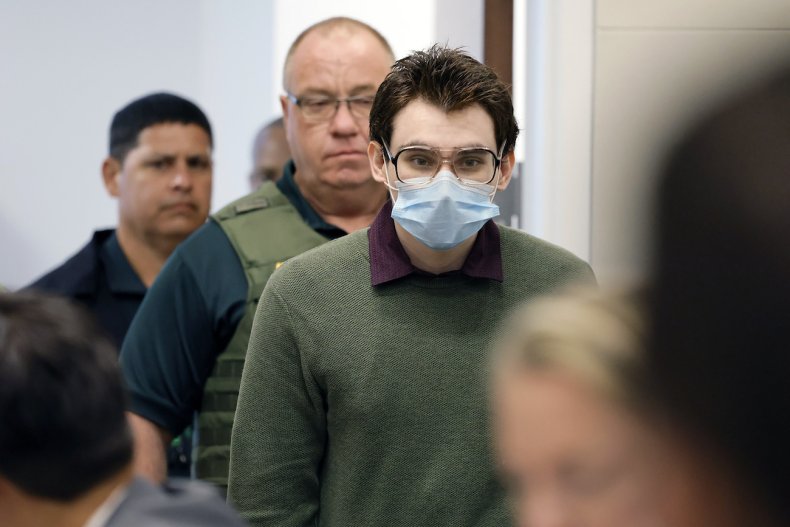 The selection process will take several weeks, with about 240 people to be screened each Monday, Tuesday and Wednesday, the judge told WPBF. The candidates will be asked if they can rule on the case fairly despite any ill feelings toward Cruz. They must also show that they can vote for the death penalty if they believe the evidence calls for it but also believe life in prison is a valid option for murder, Scherer added.
The trial was originally scheduled for February but was delayed after prosecutors asked for more time to interview mental health experts who will testify on Cruz's behalf, WTSP-TV reported. Debbi Hixon, the wife of Chris Hixon, the Marjory Stoneman Douglas athletic director who died in the shooting, told WPBF on Sunday that the continued delays were making the grieving process more difficult.
"For jury selection, I am glad that we're finally four years later, starting the process to be on the other side of what happens to this person," Hixon said. "It's been a long journey. I don't know if 'relieved' is the right word, but I'm relieved that we're finally at a point where we can see where the trial is going to come. It's the beginning of the end, as far as I can see it."
In addition to the potential jurors and Cruz, some of the family members of the victims were in court on Monday, WPBF added.
Four years after the deadly shooting, survivors and victims' family members have continued to call on President Joe Biden to act on the issue of gun control, with Parkland survivor David Hogg, during a CNN interview, asking the president to create a national office for gun violence prevention and appoint a national director for the office.
"Frankly, if I could say one thing to the president, it's that we need you to go out and act right now before the next Parkland happens," he said. "Because there are things you can do right now to help prevent it that you have not done. We need you to make good on your promises."
Cruz's public defender did not immediately respond to Newsweek's request for comment.
Update 4/4/22, 11:35 a.m. ET: This story was updated with additional information and background.