Just 38 Percent of Americans Approve of Biden's Response to Crime Spike
As violent crime has spiked across the U.S., new polling shows that only a minority of Americans approve of President Joe Biden's response to the growing problem.
ABC News and Langer Research Associates released on Friday new polling data showing that significantly more Americans disapprove of Biden's response to crime than approve of his handling of the problem. While nearly half (48 percent) said they disapprove of Biden's handling of crime, only 38 percent said they approve.
Americans are about evenly split when it comes to which political party they view as better at responding to crime. Some 36 percent said they approve more of Republicans, and 35 percent said they prefer Democrats' response. Another 20 percent said they do not trust Republicans or Democrats to adequately address crime.
The survey results found that 59 percent of Americans believe that crime is a "very" or "extremely" serious problem. About a third (32 percent) described crime as just a "moderately" serious problem to be addressed.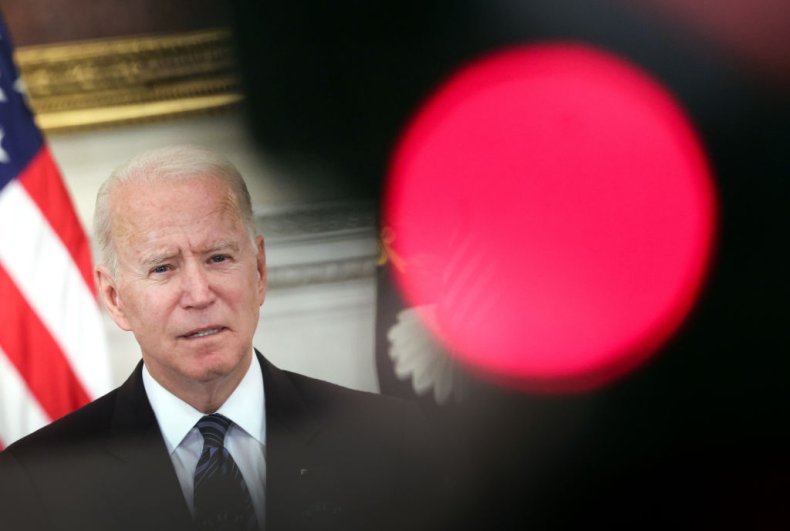 A significant majority (75 percent) of Americans believe that an increase in funding for economic opportunities in low-income areas is a good solution for addressing crime. Comparatively, just 55 percent believe that funding should be increased to the police, while 65 percent said that more social workers should be used to assist police in their efforts. Less than half (46 percent) believe stricter gun control laws are necessary.
Overall, crime was actually down in 2020, but the number of violent crimes increased by about 3 percent as murders reached levels not seen in decades. Preliminary FBI data suggests that murders in the U.S. jumped by 25 percent or more—rising to more than 20,000 murders in a year for the first time since 1995. In 2019, the U.S. saw about 16,000 murders.
In major cities, the spike was even more noticeable. Chicago saw an increase of more than 50 percent compared with the previous year, according to NPR. New York City saw its murder numbers jump by some 40 percent, while Los Angeles saw an increase of about 30 percent. In Boston, the number of murders spiked by over 54 percent, while in New Orleans murders rose by over 60 percent.
In June, Biden outlined several steps his administration would take to address the surge in violent crimes across the U.S. The president said that his administration would take a hard-line stance against gun dealers who violate federal laws. He also said that the government would make it easier for state and local governments to tap $350 billion in pandemic relief funds to support police in areas where crime has surged.
"Crime historically rises during the summer. And as we emerge from this pandemic with the country opening back up again, the traditional summer spike may even be more pronounced than it usually would be," Biden cautioned on June 23.