New Mueller Probe Supervisor is Republican Known for Defending Sarah Palin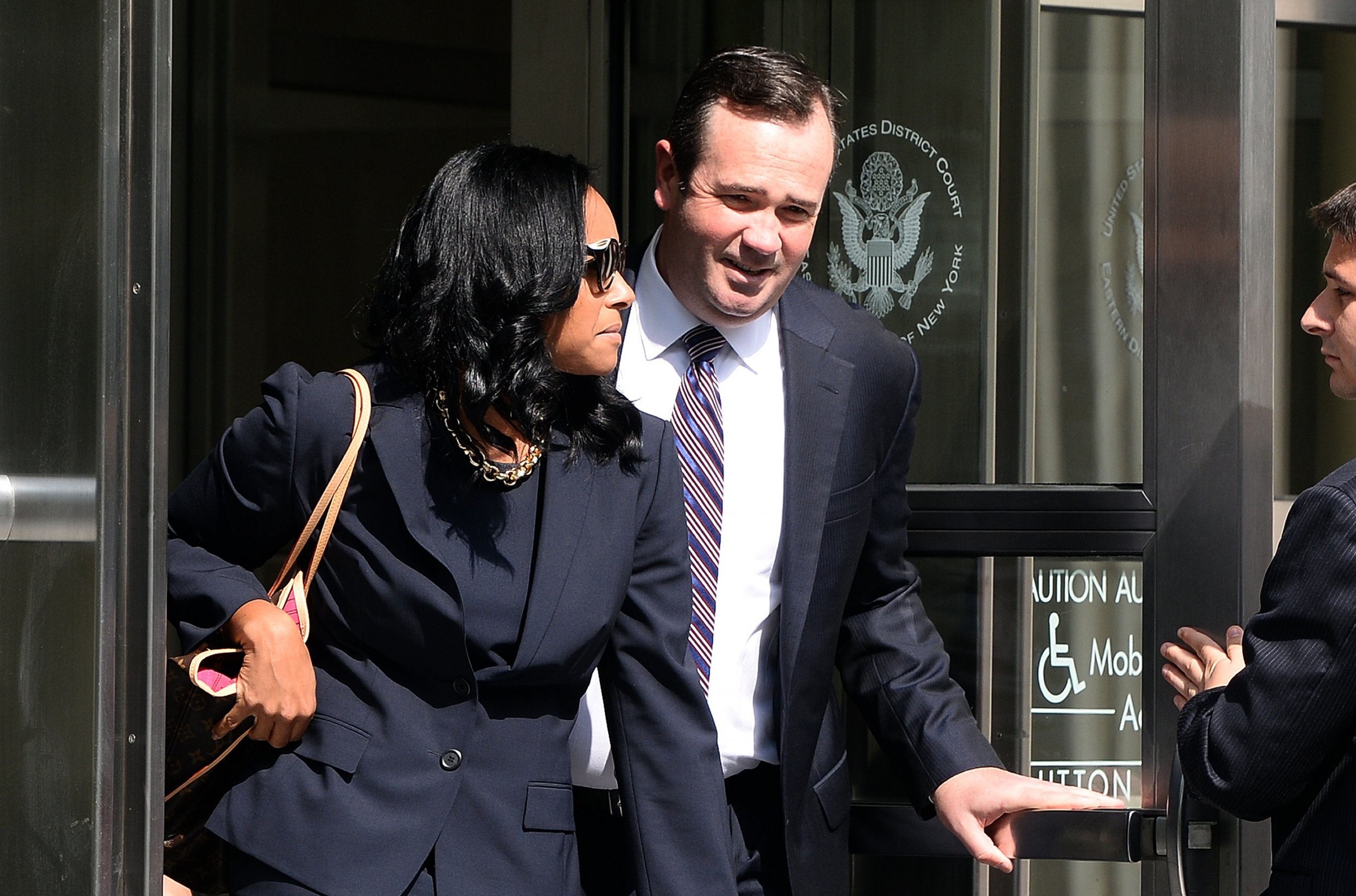 A decade ago, when a special counsel was about to investigate a Republican politician, Edward O'Callaghan was called in to help run defense and thwart the probe. The politician was then-Alaska Governor Sarah Palin, who, months before the 2008 presidential election, was accused of improperly firing the state's top law enforcement officer.
Now O'Callaghan will be responsible for helping oversee the special counsel investigation of another Republican. The Department of Justice announced on Tuesday that O'Callaghan will serve as acting principal associate deputy attorney general under Rod Rosenstein. Rosenstein is responsible for overseeing Special Counsel Robert Mueller's probe into Russian meddling in the 2016 presidential election and possible coordination with President Donald Trump's campaign.
Trump and his allies have characterized the Mueller investigation as a Democratic witch hunt. As recently as March 18, Trump tweeted, "Why does the Mueller team have 13 hardened Democrats, some big Crooked Hillary supporters, and Zero Republicans? Another Dem recently added...does anyone think this is fair? And yet, there is NO COLLUSION!"
Certain members of Mueller's team have made campaign contributions to Democratic candidates. And two former members exchanged text messages critical of Trump, the Justice Department inspector general has found. But now O'Callaghan is yet another Republican at the top of the probe, along with Mueller and Rosenstein.
Related: First Sentence Handed Down in Mueller Investigation
Early in O'Callaghan's career, after serving as an assistant United States attorney for the Southern District of New York, he joined Senator John McCain's 2008 presidential campaign as a lawyer. And when the Alaska Legislature began looking into whether Palin, McCain's running mate, violated ethics laws by firing Alaska Department of Public Safety Commissioner Walt Monegan, the campaign sent O'Callaghan to Alaska for damage control.
The inquiry concerned whether Palin fired Monegan because he would not terminate Mike Wooten, an Alaska state trooper who was the ex-husband of Palin's sister. In July 2008, four months before the presidential election, the Alaska Legislative Council voted for an investigation into the matter and hired a special counsel to handle the job.
"All the sudden, these outside political operatives start coming in, and this guy was one of them," said Alaska state Representative Les Gara, who is a Democrat. "It was somewhat disgusting to have people that did not know Monegan attack him as if they did know him…. It was one of the ugliest things I've ever seen in Alaska politics."
Those attacks involved holding briefings for the media, during which O'Callaghan and Meghan Stapleton, a top aide to Palin who was better known to the locals, would describe Monegan as having shown "egregious rogue behavior" and the investigation into the governor as "partisan-led." (Stapleton did not respond to requests for comment.)
"Stapleton and this guy did almost daily press conferences to discredit the investigation," said Hollis French, who as an Alaska legislator supervised the hiring of the Palin investigator. "She was the face Alaskans would recognize. Others would have no idea who this attorney was standing next to her."
Besides comments to the press, the team also characterized the probe as a partisan witch hunt. "One of the things they tried to do was make it look like a Democratic attack against Palin," according to Gara, even though the legislative body behind the investigation was bipartisan.
Asked for comment, three former top officials for the McCain campaign told Newsweek they could not recall O'Callaghan or the details of his operation.A fourth former campaign official, who requested anonymity because the person is no longer involved in politics, said in response to how locals described the effort, "I just think it was maybe a nuissance they weren't used to."
O'Callaghan and his associates sought to move the state Legislature's investigation to the Alaska State Personnel Board, consisting of governor-appointees, Newsweek reported at the time. Describing his role to Newsweek back then, he said he was working with Palin's lawyer Thomas Van Flein. "We are advising Thomas Van Flein on this matter to the extent that it impacts on the national campaign," he said. "I'm helping out on legal strategy."
The effort to have the matter dropped was at least partly successful. That October, a month before the election, the Legislative Council released a report by the independent investigator saying Palin violated a state ethics law. But a few weeks later, the day before the election, the Personnel Board released its own findings, claiming the opposite. For Palin, the matter largely ended there, but she and McCain went on to lose the race.
Following the election, O'Callaghan worked as a lawyer in private practice, representing clients including former FIFA Vice President Jeffrey Webb. Prior to Tuesday's announcement, he had been serving as principal deputy assistant attorney general in the Justice Department's National Security division. He also temporarily oversaw the National Security division as acting assistant attorney general. He was at one point widely reported to be a potential Trump pick for U.S. attorney for the Southern District of New York. (The Trump administration ended up choosing someone else.)
As Rosenstein's acting top deputy, O'Callaghan is expected to help oversee the Mueller probe, a role that could involve defending the investigation from the kinds of efforts he helped lead a decade ago. His predecessor in the role, Robert Hur, who left to serve as U.S. attorney for the District of Maryland, wrote in a letter to Senator Dianne Feinstein in January, "The deputy attorney general serves as acting attorney general for purposes of the special counsel investigation. I assist him in overseeing this investigation and have regular communications regarding the same."
A Justice Department spokesperson did not respond to questions about O'Callaghan, including about his work on behalf of McCain and Palin and his potential future involvement in the Mueller probe.