Justice Department Sued After Jared Kushner Prison Reform 'Opened the Floodgates to Cronyism,' Watchdog Alleges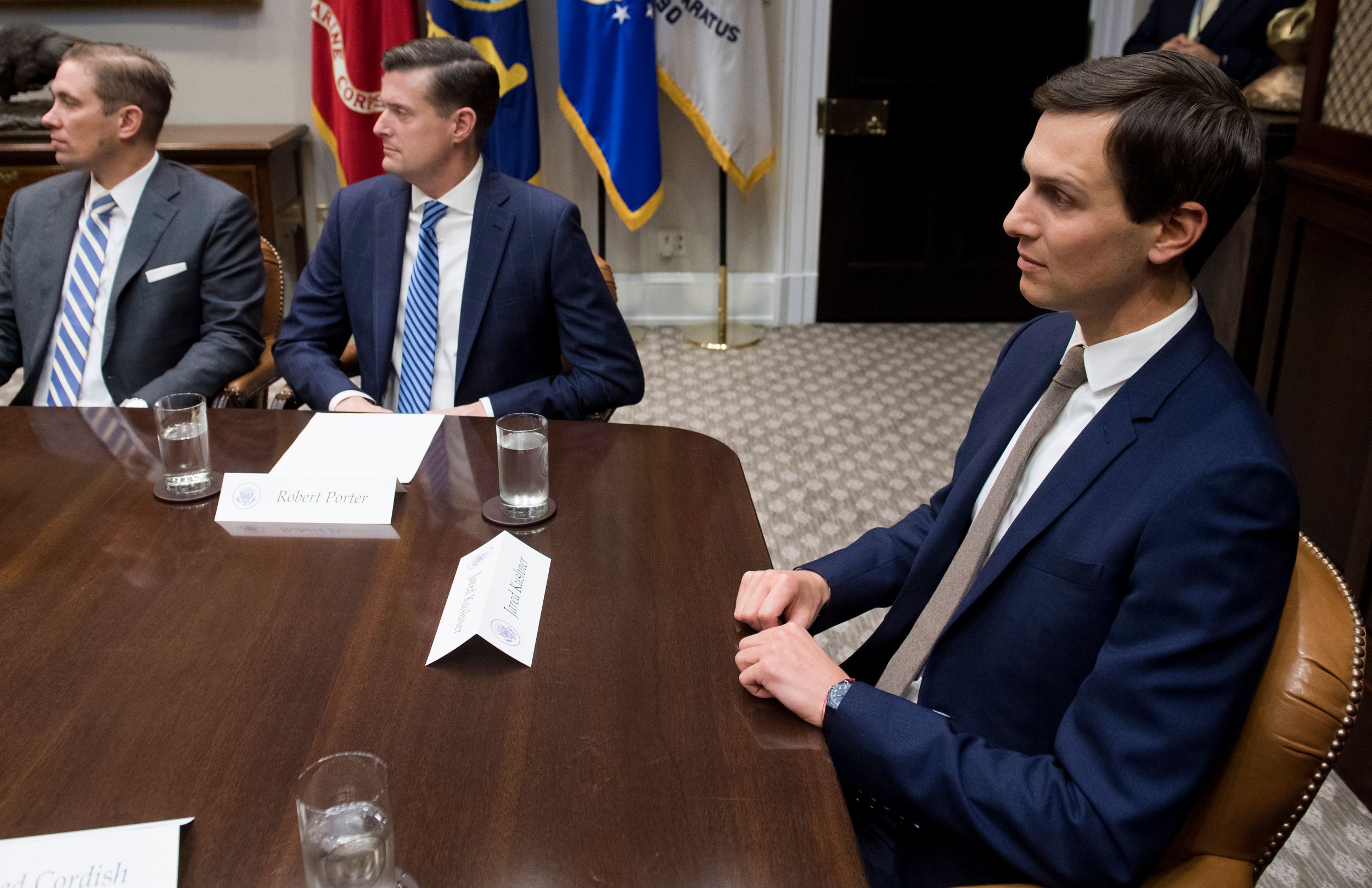 A watchdog group sued the Department of Justice Tuesday after the Trump administration refused to disclose potential coordination with the private prison industry that was allegedly headed up by Jared Kushner.
Democracy Forward, a nonprofit that scrutinizes executive branch activity, filed the lawsuit in the U.S. District Court for the District of Columbia after the Justice Department failed to sufficiently respond to a Freedom of Information Act request filed last May, the suit alleges.
The watchdog's claim comes after reports that prison reform efforts led by Kushner—President Donald Trump's son-in-law and senior adviser—are designed to deliver a windfall to the private corporations.
"Defendant's abrupt pivot toward private prisons is occurring as the private prison industry is providing substantial support for President Donald J. Trump's political and personal endeavors," the lawsuit states. "The industry helped finance President Trump's campaign and inaugural festivities, and it continues to patronize his business enterprises."
Related: Ivanka Trump Should 'Know Better': Watchdog Demands Investigation on First Daughter Wearing Her Company's Clothes
The records request sought communications related to the department's decision to rescind an Obama-era memo,which directed the Bureau of Prisons to reduce private prisons' role in the federal prison system, contracts for private prison services and any assessments of future needs for such services.
The suit noted that Kushner has been leading White House efforts to develop a policy proposal for prison reform since at least last March. Meanwhile, Attorney General Jeff Sessions has rescinded Obama-era criminal justice reforms designed to phase out private prisons.
Democracy Forward alleges that the Kushner-led, so-called prison reform efforts are poised to provide a windfall to private prison corporations including GEO Group and Core Civic, which both donated heavily to the Trump campaign and his transition.
Kushner and the administration have "opened the floodgates to cronyism by enriching the for-profit prison industry," Democracy Forward's policy and strategy director Corey Ciorciari told Newsweek.
"When prison reform comes down to increasing the federal prison population and increasing profit for the private prison industry, it might be what the Trump administration considers prison reform, but I don't think that's in the best interest of the country," Ciorciari said.
Ciorciari said Kushner is "trying to frame handouts to the private prison industry as reform" when in reality, the administration has rolled back protections put in place by the Obama administration and made it easier to charge and arrest low-level offenders.
"Kushner seems to be putting a gloss over the administration's actual intent when it comes to prison and law enforcement issues," Democracy Forward spokeswoman Charisma Troiano told Newsweek.
The Justice Department and a spokesman for Kushner did not respond to requests for comment from Newsweek on Tuesday.
Democracy Forward, along with another nonprofit Food & Water Watch, last Thursday filed a lawsuit against the Kushner-led Office of American Innovation for allegedly attempting to skirt federal transparency laws while shaping the Trump administration's infrastructure policy.