Justin Bieber Sued For Copyright Infringement Over Hit Song 'Sorry'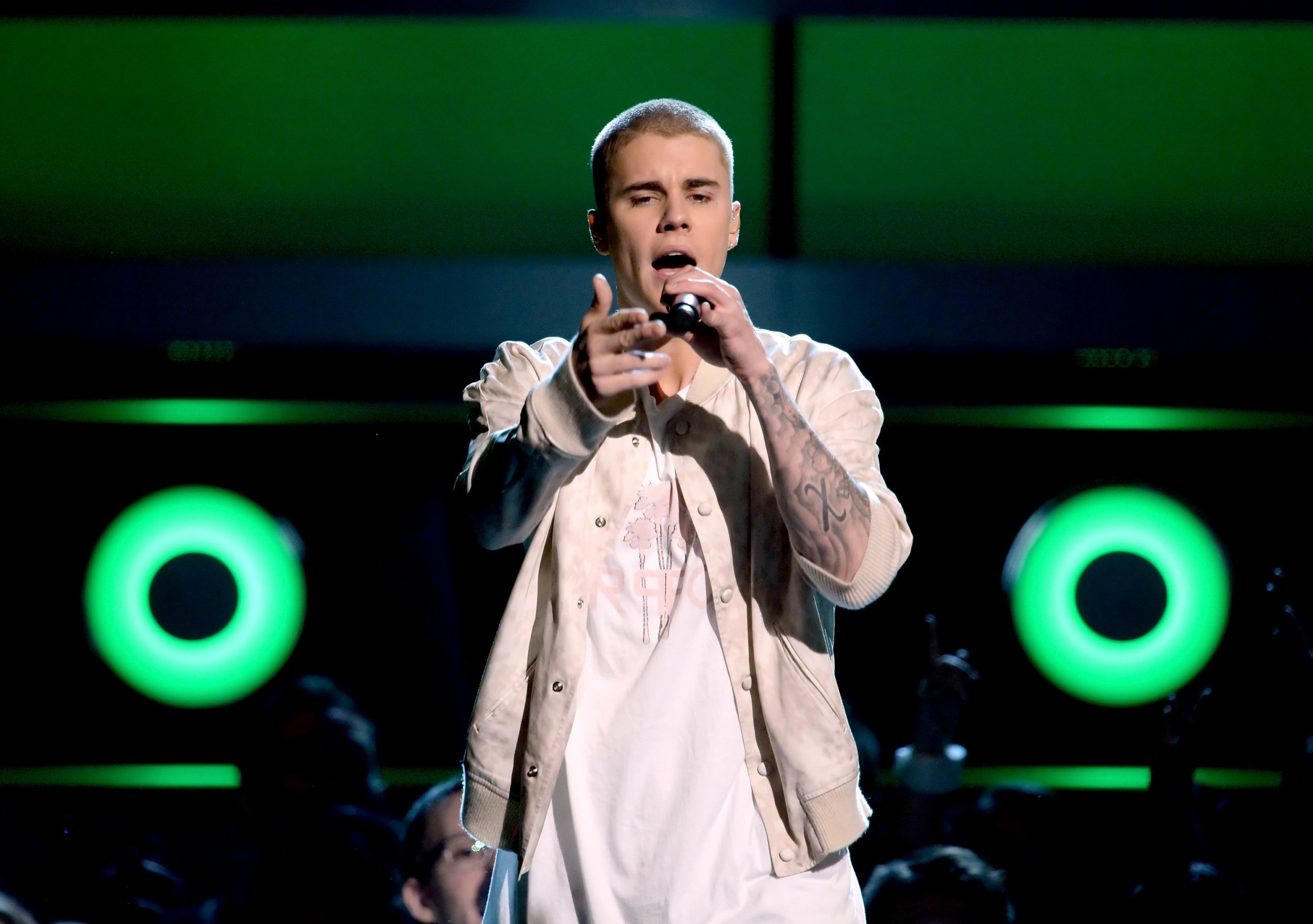 Justin Bieber may have one more thing to apologize for—in court. The singer and producer Skrillex are reportedly being sued by indie singer/songwriter White Hinterland, who alleges the duo used her vocal loop on the smash hit song "Sorry" without permission.
Hinterland—real name Casey Dienel—claims the 2015 track, taken from Bieber's album Purpose, bears striking resemblance to the "unique characteristics of the female vocal riff" on her 2014 song "Ring the Bell," reported TMZ.
"Sorry" was written by Bieber and Skrillex—real name Sonny Moore—along with songwriters Julia Michaels, Justin Tranter (frontman of rock band Semi Precious Weapons) and Michael Tucker. Skrillex produced the track along with Blood.
Hinterland names Bieber, Skrillex and the other writers as defendants, TMZ said. She claims "Sorry" repeats an eight-second riff from her song six times.
The musician reportedly warned Bieber to stop using the track in December 2015 but was ignored.
For comparison, listen to Hinterland's track "Ring the Bell" below:
Now Bieber's "Sorry":
In a Facebook post Thursday, Hinterland spoke out about suing Bieber, explaining: "I poured my blood, sweat, and tears into writing and producing 'Ring the Bell,' and I am proud of the finished product, which Rolling Stone listed as one of its 'favorite songs, albums, and videos.' Throughout my career, I have worked very hard to preserve my independence and creative control, thus it came as a shock to hear my work used and exploited without permission."
The statement continued: "Like most artists that sample music, Bieber could have licensed my song for use in 'Sorry.' But he chose not to contact me. After the release of 'Sorry,' my lawyers sent Bieber a letter regarding the infringement, but Bieber's team again chose to ignore me.
"I offered Bieber's team an opportunity to have a private dialogue about the infringement, but they refused to even acknowledge my claim, despite the obviousness of the sample."
As an independent artist, Hinterland acknowledged it may be imprudent to sue Bieber, who has the full force of a major record label at his disposal, but "in the end, I was left with no other option," she said.
"I believe I have an obligation to stand up for my music and art," the post concluded.