Rick and Morty co-creator Justin Roiland has been accused of using his fame to pursue young, including underage, fans on social media, according to an investigative report by NBC News.
Roiland, who voiced both of the characters in the hit Adult Swim show before he was ousted earlier this year, allegedly moved the conversations into sexual territory with many of his accusers soon after initiating contact.
NBC News interviewed 11 women and nonbinary people who shared thousands of text messages they exchanged with Roiland, 43, between 2013 and 2022. Of the group, nine people alleged that he turned the conservations sexual.
As well as text messages, the outlet reported that Roiland's accusers corroborated their claims by sharing videos, photos, emails, social media posts, and receipts.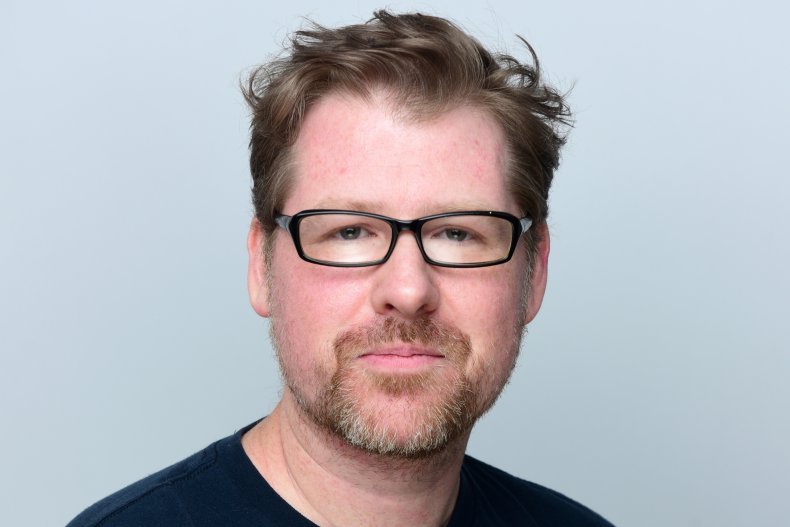 In three cases where the person said they were under the age of 18, Roiland would allegedly message them again months or years later, according to NBC News. These people, who said they were 16 at the time that communication was initiated, alleged that they maintained contact with Roiland until they were 18 years or older.
The report paints a picture of Roiland using a similar pattern to communicate with several of the accusers, who said he followed and conversed with them via social media direct messages and on dating apps. As well as complimenting the women's looks, he would allegedly ask where they were based and their ages.
Roiland would also reportedly question the accusers about their sexual orientation. In some cases, he would allegedly offer to meet up and foot the bill. This, NBC News reported, included long Uber rides and plane tickets.
In one case, a woman who said she met Roiland on dating app Tinder told NBC News that he allegedly forced her to perform a sexual act on him after she explicitly said "no" to him. Another said that she was left mentally traumatized after Roiland and another woman allegedly had sex with her while she was intoxicated.
Both women were 20 while Roiland was in his late 30s at the time of the alleged incidents. NBC News reported that text messages were reviewed, which showed Roiland apologizing to the women.
Andrew Brettler, a lawyer representing Roiland, called the allegations "false and defamatory" in a letter to NBC News. Newsweek reached out to Brettler via email for comment.
NBC News reported that most of the people interviewed came forward following the news that Roiland had been charged with domestic battery with corporal injury and false imprisonment by menace, violence, fraud and/or deceit in connection to an incident in 2020.
He pleaded not guilty at a pre-trial in January 2023. On March 22, the Orange County District Attorney's office in California announced it had dismissed the charges.
Kimberly Edds, a spokesperson for the DA's office, said in a statement to Variety that there was insufficient evidence so the charges were dropped against Roiland.
In response to the charges being dropped, Roiland shared a statement on Twitter in which he criticized those who were "quick to judge without knowing the facts."
"I have always known that these claims were false—and I never had any doubt that this day would come. I'm thankful that this case has been dismissed but, at the same time, I'm still deeply shaken by the horrible lies that were reported about me during this process," Roiland said in the statement, posted on March 22.
"Most of all, I'm disappointed that so many people were so quick to judge without knowing the facts, based solely on the words of an embittered ex trying to bypass due process and have me 'canceled.'
"That it may have succeeded, even partially, is shameful. However, now that the legal case has ended, I'm determined to move forward and focus both on my creative projects and restoring my good name."
In January, Adult Swim, the network that airs Rick and Morty, released a statement in which it confirmed that it had cut ties with Roiland but that the animated series would continue.
Sharing the statement on Instagram, the network said: "Adult Swim has ended its association with Justin Roiland. Rick and Morty will continue. The talented and dedicated crew are hard at work on Season 7."
Hulu shortly followed suit and announced it had cut ties with Roiland for both Solar Opposites and Koala Man. Roiland also resigned from Squanch Games, the video game company he co-founded in 2016.