Kaiti Yoo Wants You to 'Go Absolutely Bonkers' With YouTube at Coachella
YouTuber Kaiti Yoo is heading to Coachella, and she wants to bring you along for the ride—virtually, at least.
Yoo spoke with Newsweek about starting her fashion-friendly YouTube channel, heading to Coachella in partnership with YouTube and what she's most excited about while at the popular music festival.
"I suppose it all started with a dance party. In my room. All alone," Yoo explained, "In my personal opinion, the best antidote for boredom (or stress or fatigue... any bad human emotion, really) is a solo dance party. Over the years, I have developed a fine-tuned ritual that operates like clockwork: kill the lights, crank the music, put on some silly little outfit, and go ABSOLUTELY BONKERS. I always feel on top of the world afterwards."
During the pandemic—or the "panini press" as she calls it—she started a fashion-inspired YouTube channel where she documents her wacky dance parties and outfit choices via YouTube Shorts. She calls her channel "the best accidental decision of my life"—and how! She currently has over 500,000 subscribers excited to see what she gets up to next.
"By teaming up with YouTube this year, we're leveling up the solo dress-up dance party to the backdrop of the most fashionable music festival in the world. This way, viewers can get the best of both worlds, even from the comfort of their own rooms," she said.
"I'm very, very grateful to Youtube for having me and for my viewers for cheering me on endlessly," she added.
Despite being there to work, Yoo is still taking it all in as she heads to a music festival she grew up watching via her favorite content creators.
"I'm still soaking in this full-circle moment myself," she said.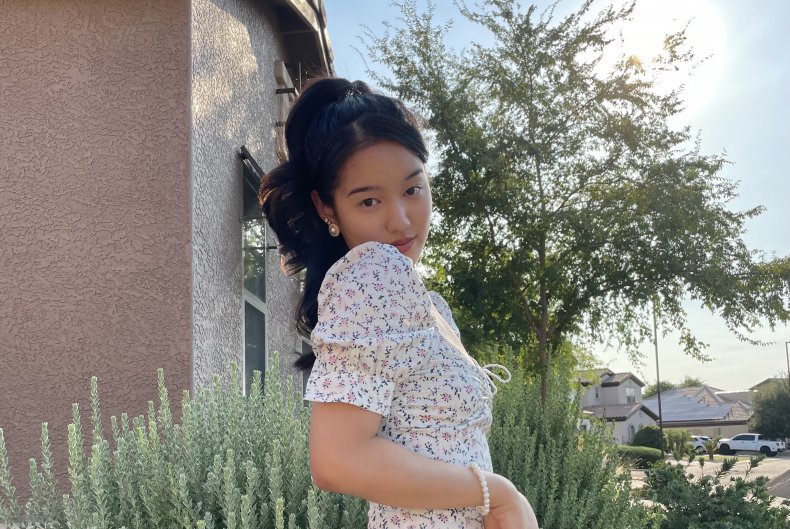 Coachella consists of two weekends. Weekend one starts on April 15, while the second weekend begins April 22. The music festival is held in the desert in Indio, California. Headliners this year are Harry Styles, Billie Eilish and The Weeknd with Swedish House Mafia.
When asked about who she's most excited to see, Yoo mentioned Doja Cat.
"She's grown on me so much throughout her rise to fame with her witty humor and mindblowingly multidimensional sound," she said.
But in the future, she hopes K-Pop superstars BTS make it to Coachella soon.
"As a Korean-American who has been a fan of their music since their debut in 2013, I would lose my voice screaming every lyric from the bottom of my heart," Yoo said.
Since this is her first time at Coachella, she went to her festival-loving friends for some advice.
"They swore on the holy trinity of water, water, and oh, more water. Please stay hydrated out there, folks," she said.
YouTube is running a contest where one lucky music lover will win a pair of VIP tickets to Coachella for life if they reveal who their dream Plus One would be—so it only seemed fair to ask Yoo her pick.
"My future mystery husband, because then he would be required to show up and reveal himself to me already," Yoo answered.
"Babe, if you're reading this, I'm getting a liiiittle impatient," she joked.
Watch YouTube's Coachella 2022 live stream on Coachella's Official YouTube Channel.