Kamala Harris: Gun Control Requires Congress Being Placed in 'Locked Room' With Autopsy Photographs of Sandy Hook Victims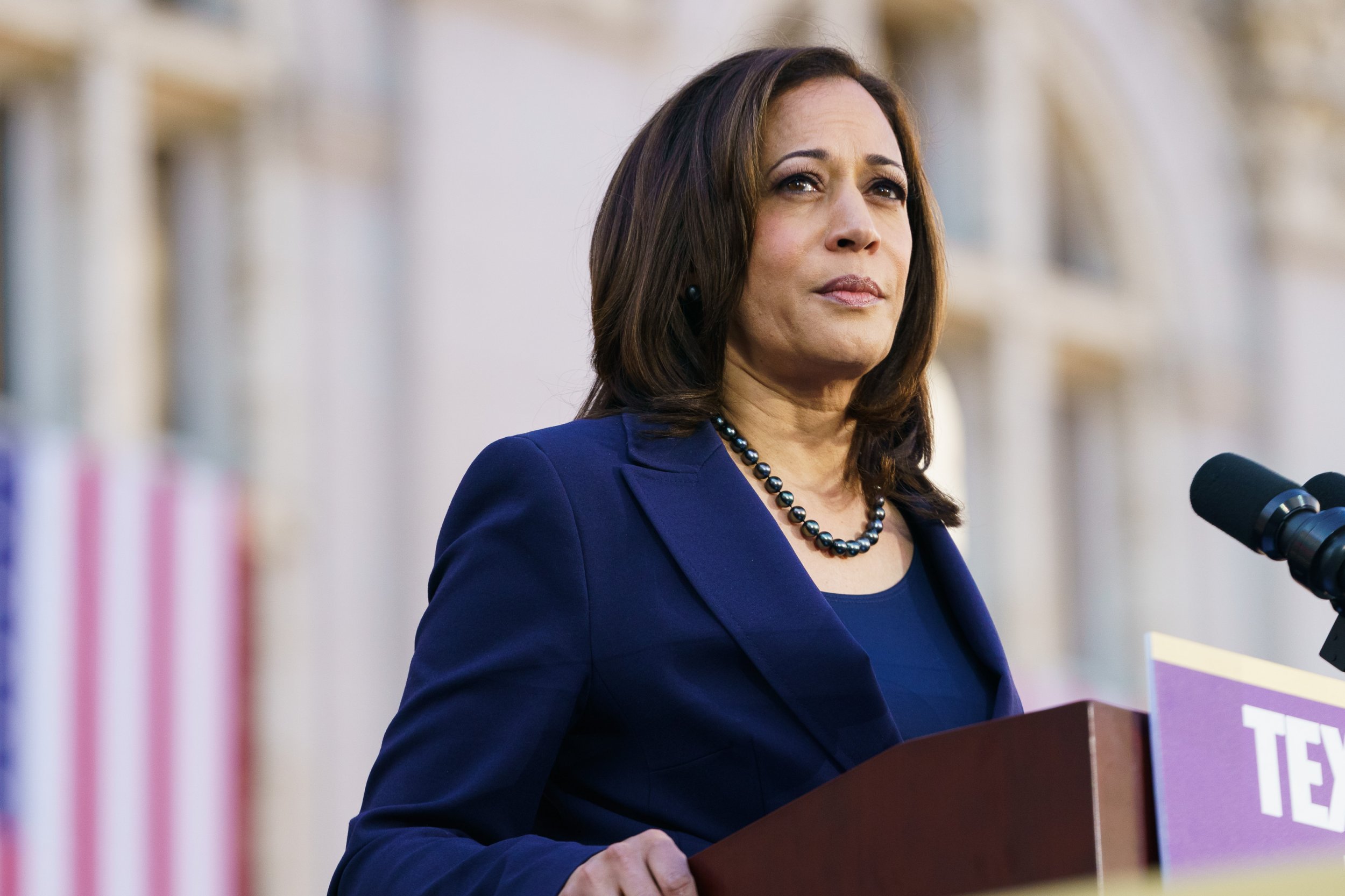 Presidential hopeful Kamala Harris has vented her frustration at Congress over their lack of action regarding improving gun safety laws in the U.S., especially in the wake of the Sandy Hook massacre.
The Democratic senator, who recently launched her campaign for the 2020 presidential election, suggested that gun laws in the U.S. could have seen major reforms if Congress had voted with their "conscience" after 26 people, including 20 children, were shot dead at the school in Newton, Connecticut, in 2012.
Speaking during a CNN town hall at the Sheslow Auditorium in Des Moines, Iowa, Harris made a suggestion. "I think somebody should have required all those members of Congress to go in a room, in a locked room with no press and nobody else, and look at the autopsy photographs of those babies.
"And then you vote your conscience," Harris added. "This has become a political issue."
The senator also said it is possible for people on both sides of the argument to agree on how to change gun laws as long as people "stop buying this false choice."
"You can be in favor of the Second Amendment and also understand that there is no reason that in a civil society [that] we have assault weapons around communities that can kill babies and police officers," she said.
"There is no reason why we cannot have reasonable gun safety laws in this country," the former prosecutor and attorney general of California added. "And guess what guys? Here's the reality of it—we're not waiting for a good idea. We have the good ideas: an assault weapons ban, background checks.
"We're not waiting for a tragedy. We have seen the worst human tragedies we can imagine. So what's missing? What's missing is people in the United States Congress to have the courage to act the right way."
According to an October 2018 Gallup poll, 61 percent of Americans favor stricter laws on the sale of firearms. However, this figure is a drop from 67 percent in March, in the wake of the mass shooting in Parkland, Florida, in February 2018—a high school massacre that sparked intense debate about gun reform.
When broken down, the figures show that 87 percent of Democrats are in favor of stricter gun laws, compared with just 31 percent of Republicans.
According to the Pew Research Center, background checks for gun sales is one of the few gun control policies that both Republicans (79 percent) and Democrats (92 percent) appear to agree on.
Around 89 percent of both Republicans and Democrats believe that people with mental illnesses should be prohibited from purchasing firearms, with 86 percent of Democrats and 83 percent of Republicans also believing people on no-fly or watch lists should be prevented from buying guns, according to a Pew survey conducted in September and October 2018.