Kamala Harris' Niece Defends Sasha Obama After Viral Photo
Meena Harris wants former first daughter Sasha Obama to be left alone for simply living her life. The lawyer and niece of Vice President elect Kamala Harris took to Twitter late Sunday evening to defend the 19-year-old. "Keep Sasha Obama's name out of your damn mouth," she wrote.
On Sunday evening, the younger daughter of former president Barack Obama was trending on Twitter. A photo of Sasha had circulated the social media platform, where she wore a crop top showing off her midriff, makeup and had acrylic nails. When the picture was taken remains unclear, but she appears to be at a party surrounded by other college students.
Sasha is a student at University of Michigan, and she has been spending most of her time with her parents and older sister Malia since March, due to the coronavirus pandemic, her father revealed to People in November.
Folks were polarized by the picture. Some loved the look, and commented on how stunning and confident Sasha looked. Many celebrities also defended her, saying that she looks happy and is just acting like someone her age should be.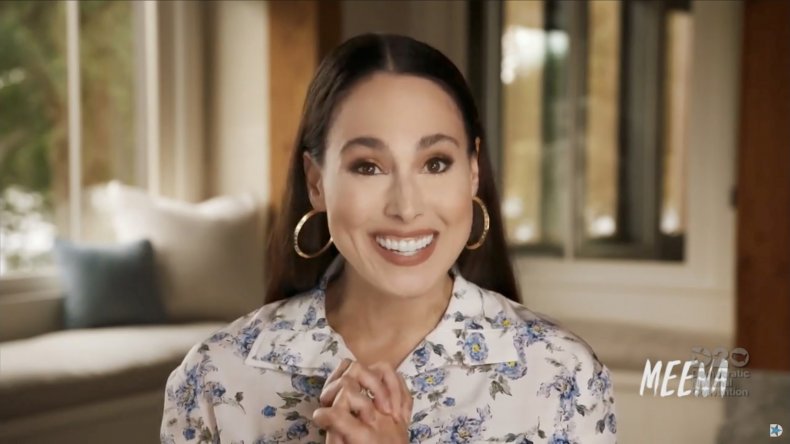 "I heard some ugly old white people are mad that Sasha Obama is hot and young?" one person wrote.
"To those who are 'outraged' by Shasha (sic) Obama's picture, shut the f*** up," another chimed in.
However, some made rude remarks about how she looked. "Here in lies the epitome of daddy issues," one said.
"Oh dear," another wrote with a worried emoji.
This isn't the first time Sasha went viral online. Earlier this month, a TikTok of her dancing went viral. In the video, Sasha is surrounded by friends lip-synching to Popp Hunna's 2020 song "Adderall (Corvette Corvette)." When and where the TikTok was made remains unclear.
The person who originally shared the video deleted the video not long after it was live, but not soon enough before the clip went viral. Folks were upset that no one was wearing masks or social distancing, commenting on the clip as it circulated Twitter.
However, many defended Sasha, saying she looks happy and that she should be left alone.
The former president is proud of his the women in his life. He praised his daughters and wife, Michelle Obama, while speaking to InStyle, promoting his book A Promised Land. "They all have multiple badass qualities," he gushed. "Sasha is, as Malia describes it, completely confident about her own take on the world and is not cowed or intimidated — and never has been—by anybody's titles, anybody's credentials. If she thinks something's wrong or right, she will say so."