Kanye West Claims Democrats Hired Private Investigator to Spy on His Team
Kanye West has accused democrats of trying to keep him off the ballot by interfering with his campaign.
The 2020 presidential hopeful hit out at the Wisconsin Democratic Party and alleged that they were spying on him.
TMZ reports that the "Jesus Is King" rapper responded to a complaint asking officials to block him from the ballot due to allegedly submitting fake signatures.
In documents obtained by the publication, West claims the Democrats hired a private investigator to track his signature-gathering street team, which he describes as an "organized effort of harassment and intimidation" against his candidacy.
The Wisconsin Democrats filed the complaint against West last Friday, claiming the musician submitted fake signatures using names like "Mickey Mouse" and "Bernie Sanders."
In order to file, West needed 2,000 signatures from registered voters in the Badger State.
A board made up of an equal amount of Democrats and Republicans will decide whether West qualifies for the ballot in Wisconsin.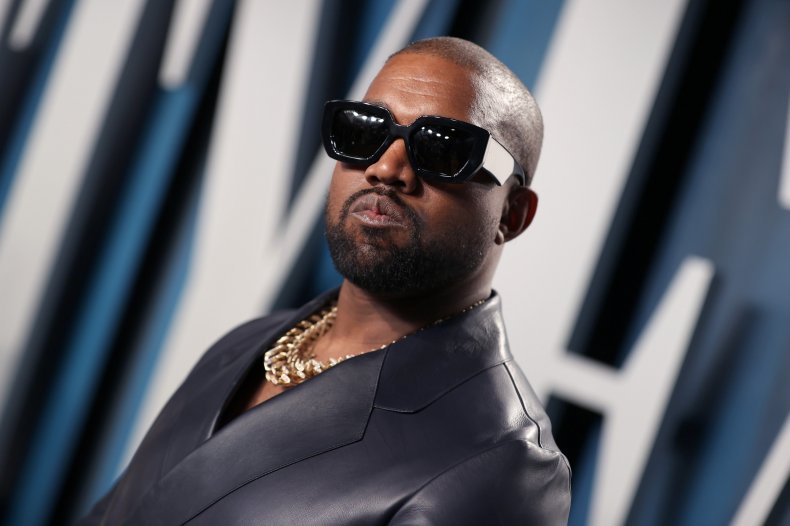 This latest round of controversy surrounding West's presidential bid comes as he fell short on the number of required signatures to appear in his home state Illinois.
The Chicago Tribune reports that almost 2,000 of the 3,218 signatures that he submitted to the state election board were not valid. The state requires 2,500 signatures to get on the ballot.
In Ohio, West's campaign submitted nearly three times the required 5,000 valid signatures of registered Ohio voters he needs to stand there as an independent candidate but 18 of the six electors are at the same address in Cleveland.
West announced his candidacy on July 4 on Twitter under what he called the "Birthday Party."
The rapper's foray into politics has occurred as many are concerned for this mental health following a number of worrying tweets he posted to Twitter over the last month.
Fans have speculated that West may have been experiencing a manic episode following his announcement on 2018 that he was diagnosed with bi-polar disorder.
His wife Kim Kardashian broke her silence on the situation last month via Instagram.
"As many of you know, Kanye has bi-polar disorder," the reality television star said at the time.
"Anyone who has this or has a loved one in their life who does, knows how incredibly complicated and painful it is to understand. I've never spoken publicly about how this has affected us at home because I am very protective of our children and Kanye's right to privacy when it comes to his health. But today, I feel like I should comment on it because of the stigma and misconceptions about mental health."
She added: "Those who are close with Kanye know his heart and understand that his words sometimes do not align with his intentions. Living with bi-polar disorder does not diminish or invalidate his dreams and his creative ideas, no matter how big or unobtainable they may feel to some. That is part of his genius and as we have all witnessed, many of his big dreams have come true."