Kanye West's latest album Donda has got fans wondering about references to his relationship with his estranged wife Kim Kardashian.
Kardashian, 40, filed for divorce in February after six-and-a-half years of marriage to the rapper who she shares four children with.
The 44-year-old artist released his tenth studio album, named after his late mother, last week after multiple delays.
These are all the references he's believed to have made to their relationship on the album.
Jail
On the second track, Jail, which features Jay-Z, West raps in the first verse: "Better that I change my number so you can't explain."
After news of their divorce filing broke, Page Six reported that West had changed his phone number and was not in contact with his estranged wife.
A source told the publication in March: "Even before Kim filed for divorce, Kanye changed his numbers and said, 'You can contact me through my security.'"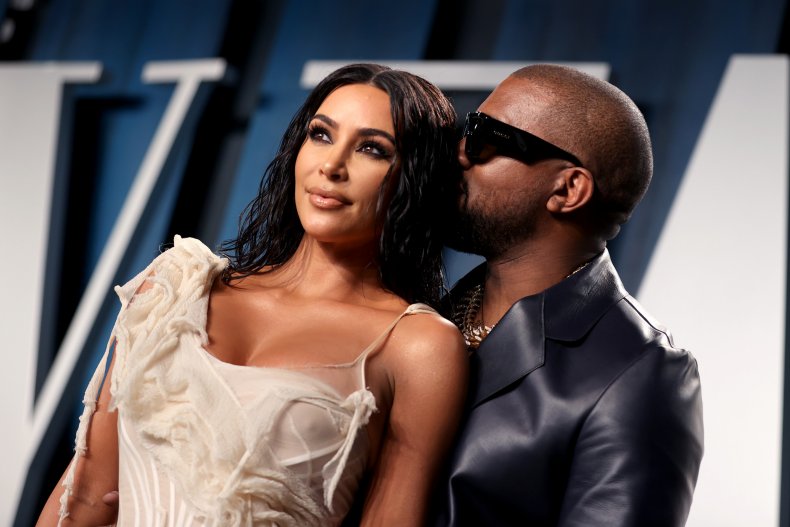 Off The Grid
In the chorus of Off The Grid, West raps: "We off the grid, grid, grid / This for my kid, kid, kid / For when my kid kid kids have kids / Everything we did for the crib."
This could be a reference to his relocation to Wyoming after buying a ranch there in 2019.
The property reportedly is set on more than 1,400 acres in Cody, Wyoming and located about 75 miles from Yellowstone National Park.
West had spent time there with his family, with Kardashian even once commenting in an interview with Jimmy Fallon: "We love Wyoming, it's always been such an amazing place.
"My husband did just buy a ranch there, and his dream and his vision is to move there."
Interviewed by West for Vogue Arabia in September 2019 Kardashian explained that she saw herself and family living in Wyoming in 10 years time.
"In my mind I'm already living in those 10 years. I see us living on a ranch in Wyoming, occasionally going to Palm Springs and our home in Los Angeles," she said.
In the same month, a source told People that West had been spotted looking at schools in the state.
Wyoming is the least populous state in the U.S.
Later in the song he raps: "Had to move away from people that's miserable."
In the months before they announced the end of their relationship, West and Kardashian were living apart, with the rapper mostly residing in Wyoming while Kardashian stayed in California.
He continued: "I pray that my family, they never resent me / And she fell in love with me soon she met me."
West and Kardashian began dating in 2012 but had known each other for many years before they finally got together.
"I met him I think in 2002 or 2003," she said during the Keeping Up with the Kardashians 10-year anniversary episode.
In 2011, Kardashian married basketball player Kris Humphries though filed for divorce 72 days later.
In the same episode she explained she'd been speaking to West before her marriage and said: "After my breakup, I was feeling really low and down, and he said, 'Just come to Paris and see my fashion show.' He jokes that he put on this whole fashion show just to get a date with me.
"So I went there and I stayed with him, and that's where we started dating. I swear from the moment I landed, I fell madly in love with him and I thought, 'Oh, my God, why didn't I do this sooner?'"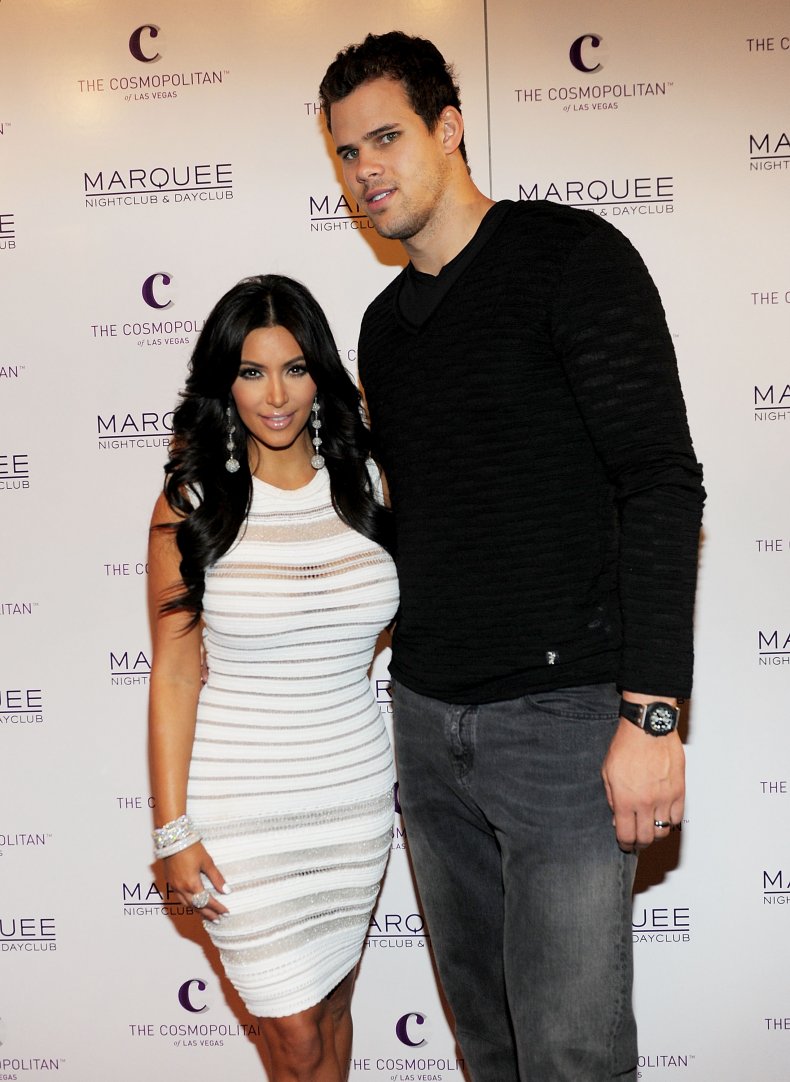 A year later, before making their relationship public, he referenced her in the song Cold, rapping: "And I'll admit, I fell in love with Kim / 'Round the same time she had fell in love wit' him / Well, that's cool, baby girl, do ya thing."
Hurricane
One track on the album, Hurricane, hints at a relationship with another woman as he raps: "Here I go actin' too rich, here I go with a new chick / And I know what the truth is, still playin' after two kids / It's a lot to digest when your life always movin'."
Just a few months after news of West and Kardashian's split, in July he was photographed spending his 44th birthday in France with model Irina Shayk prompting rumors that the two were dating.
He continued to allude to the breakdown of their relationship, turning his attention to the home they once shared together.
"Architectural Digest, but I needed home improvement / Sixty-million-dollar home, never went home to it / Genius gone clueless, it's a whole lot to risk."
The couple's marital home was featured in Architectural Digest's cover story in March 2020.
Discussing the breakdown of her marriage in an episode of Keeping Up With The Kardashians, she explained that living separately from her husband was not something that made her happy.
"I never thought I was lonely. I thought I could just have my kids and my husband moves state to state and I'm on this ride with him and I was OK with that, but turning 40 this year, I was like, 'No, I don't want a husband that lives in a completely different state,'" she explained to her mother, Kris Jenner.
"I thought, 'oh my God, that's when we're getting along the best'."
In the song, he continued to rap about their relationship: "Fiendin' for some true love, ask Kim, 'What do you love?' / Hard to find what the truth is, but the truth was that the truth suck."
Believe What I Say
In Believe What I Say, West seems to address his divorce as he raps "Go on and get your best attorney."
He continued: "I ain't never question what you was askin' for / I gave you every single thing you was askin' for / I don't understand how anybody could ask for more."
In her discussion with her mother about divorcing West on their reality show, Kardashian also said: "I feel like I've worked so hard in life to achieve everything that I've wanted to, and I've lived up to my expectations and achieved 10 times more than I even thought was humanly possible, but I don't have a life to share that with."
The reality TV star also explained that she wanted to enjoy more of "the little things" in her relationships and had hopes she'd find happiness again.
"I didn't come this far to come this far and not be happy," she said.
Some fans think he likened their public divorce to that of Brad Pitt and Jennifer Aniston in the line: "Celebrity drama that only Brad'll know."
He may have also referenced Kardashian's extended family in the line: "Too many family secrets, somebody passin' notes."
In July 2020 he shared since-deleted tweets in which he ranted about family matriarch Kris Jenner calling her "Kris Jong-Un" and a "white supremacist."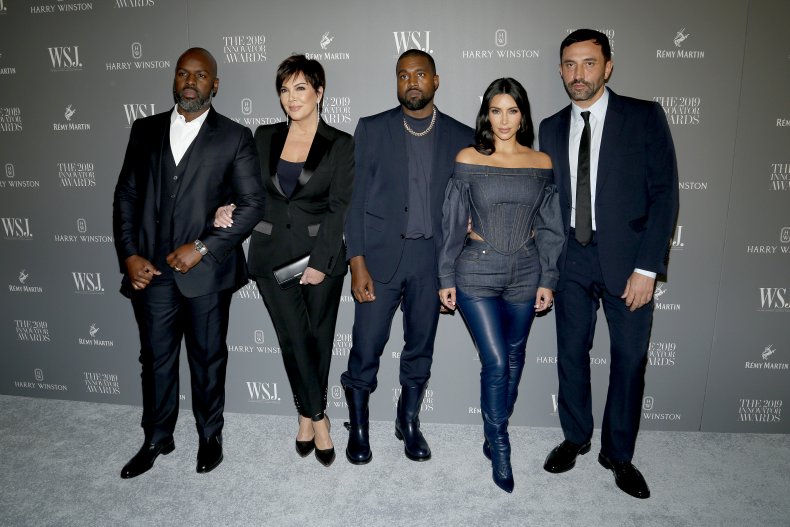 He accused his wife and mother-in-law of putting out a statement about his behavior - which Kardashian later said was the result of a bipolar episode - without his prior knowledge.
In a screenshot, it appeared he had sent a text to Jenner saying: "This Ye, You wanna talk or go to war?"
Heaven and Hell
In the 14th track, Heaven and Hell, he appears to suggest he has come to terms with his separation from Kardashian, rapping: "No more problems, no more argue / No more askin', "Who really arе you?" / I know the real you, you know we feel you."
Jesus Lord
In this song West references Kardashian's appearance in his music video Bound 2, rapping: "That woman rode with me like a Harley (Lord)."
Bound 2 was released in 2013 and the video sees a naked Kardashian riding on a motorbike with West.
The line could also reference the colloquialism "ride or die", meaning to show extreme loyalty as Kardashian would often publicly defend her husband against his detractors.
Lord I Need You
Seemingly reminiscing on the beginnings of his and Kardashian's relationship, he raps: "When you said give me a ring, you really meant a ring, huh? / Turned out to be more than just a fling, huh?"
He continues: "You know you'll always be my favorite prom queen / Even when we in dad shoes or mom jeans."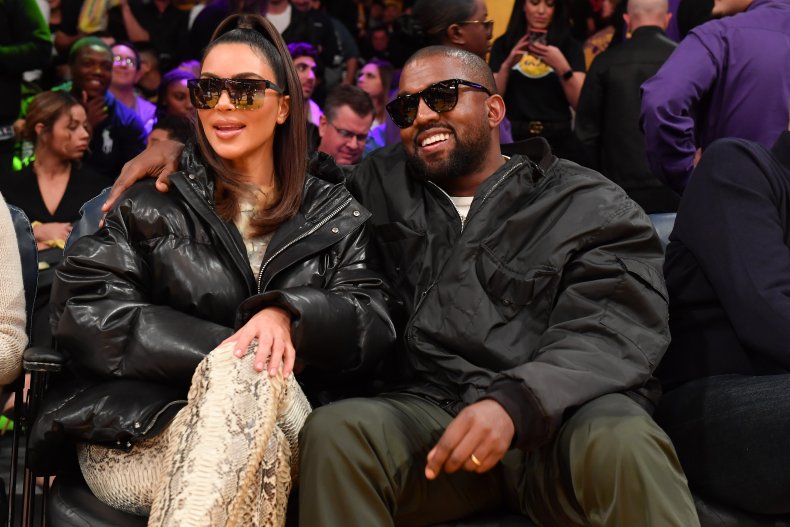 He previously referenced proms in Bound 2, and his Yeezy 700 Wave Runner shoes were frequently likened to dad shoes.
Comparing their different backgrounds he raps: "You had a Benz at sixteen, I could barely afford a Audi."
Kardashian was gifted a BMW for her 16th birthday.
In the lines "Time and silence a luxury / Cussin' at your baby mama, guess that's why they call it custody," he may be referring to the animosity that followed their divorce announcement as Page Six reported at the time that the pair were no longer speaking, despite working to co-parent together.
Kardashian attended all of the listening parties for Donda, even wearing a Balenciaga couture wedding gown to reenact their wedding vows at one event and posted screenshots of her listening to the album on her Instagram stories.
Possibly alluding to this, he raps: "Time and space is a luxury / But you came here to show that you still in love with me."
Come to Life
West could be referring to the breakdown of his relationship with Kardashian and the growing distance between them as he raps on Come to Life: "Mad when she home / Sad when she gone / Mad when she home / Sad when she gone (Loosen right now, the spirit that wants to run)."
Newsweek has contacted Kardashian's representatives for comment.