Kanye Will 'Learn What It's Like To Be' Alex Jones Amid George Floyd Suit
Kanye West will likely see a legal fate similar to that of conspiracy theorist Alex Jones, a legal expert has warned, after the rapper was hit with a $250 million lawsuit by the family of George Floyd.
During an appearance on the Drink Champs podcast, West discussed Candace Owens' new documentary The Greatest Lie Ever Sold: George Floyd and the Rise of BLM and alleged that Floyd's death was caused by synthetic opioid fentanyl and not asphyxiation, which medical experts determined was the cause of death.
"They hit [Floyd] with the fentanyl. If you look, the guy's knee wasn't even on his neck like that," West, who has legally changed his name to Ye, said on the podcast.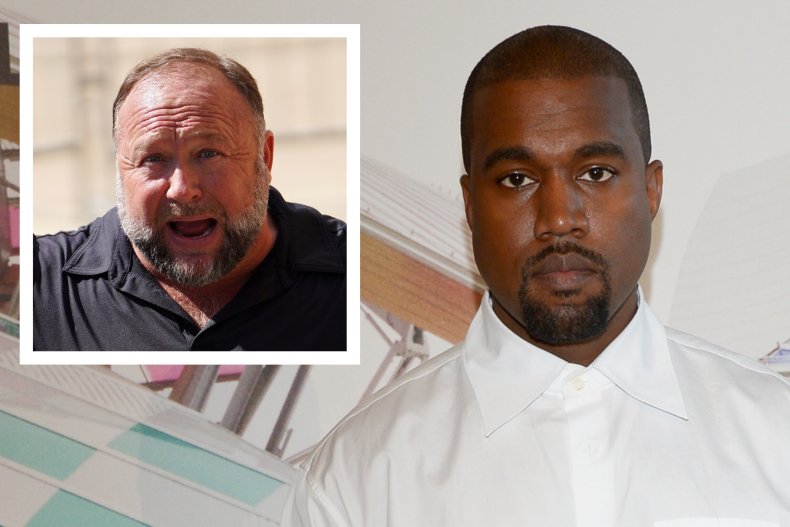 Attorneys for Roxie Washington, the mother of Floyd's daughter, who is a minor, announced on Tuesday that they were working to file a $250 million lawsuit for "misappropriation, defamation and infliction of emotional distress" against West.
Nuru Witherspoon, attorney and founder of Witherspoon Law Group, said in a press release: "The interests of the child are priority. George Floyd's daughter is being retraumatized by Kanye West's comments and he's creating an unsafe and unhealthy environment for her."
"Kanye's comments are a repugnant attempt to discount George Floyd's life and to profit from his inhumane death. We will hold Mr. West accountable for his flagrant remarks against Mr. Floyd's legacy," said attorney Pat D. Dixon III with Dixon & Dixon Attorneys at Law.
Floyd was a Black man who was killed by police officers in Minneapolis, in May 2020. His death caused worldwide protests after a video circulated online showing officer Derek Chauvin kneeling on Floyd's neck for more than nine minutes as he gasped for breath.
Amid questions over whether Floyd's family will prevail in pursuit of legal action against West, attorney Andrew Lieb, managing partner at New York firm Lieb at Law, P.C., told Newsweek that the musician may face consequences similar to Jones.
Infowars founder Jones last week was ordered by a Connecticut jury to pay the family members of eight Sandy Hook victims and an FBI agent who responded to the 2012 school shooting $965 million for describing the massacre as a hoax.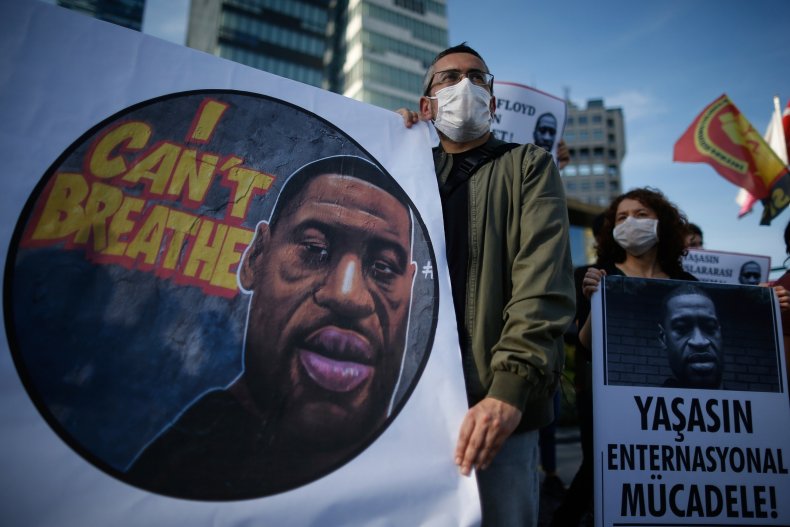 Jones was found liable for defamation after spending years describing the shooting, in which 20 first-graders and six school administrators were killed, as a hoax and accusing the victims involved of being actors complicit in staging the deadly tragedy. Prosecutors were asking for $550 million.
This is the second multimillion-dollar verdict against Jones, who was ordered in August to pay $4 million in compensatory damages and $45.2 million in punitive damages to another set of parents whose child was killed in the Sandy Hook shooting.
"Kanye West is about to learn what it's like to be Alex Jones now that he is getting sued for $250 million for what he is saying about others," Lieb told Newsweek. "Yet, this shouldn't become a story about what claims can be brought and whether they will win.
"We shouldn't be discussing whether a case of defamation or intentional infliction of emotional distress is best for Kanye West claiming that fentanyl use caused George Floyd's death on the podcast Drink Champs.
"The real story is that conservative media has misled its audience into thinking that the First Amendment provides unlimited freedom of speech. That is not the law throughout the United States. Instead, the First Amendment only protects speech from governmental restrictions.
"As a civil rights litigator, who sues the government for the deprivation of constitutional rights under the color of law, I find this false sense of rights very troubling."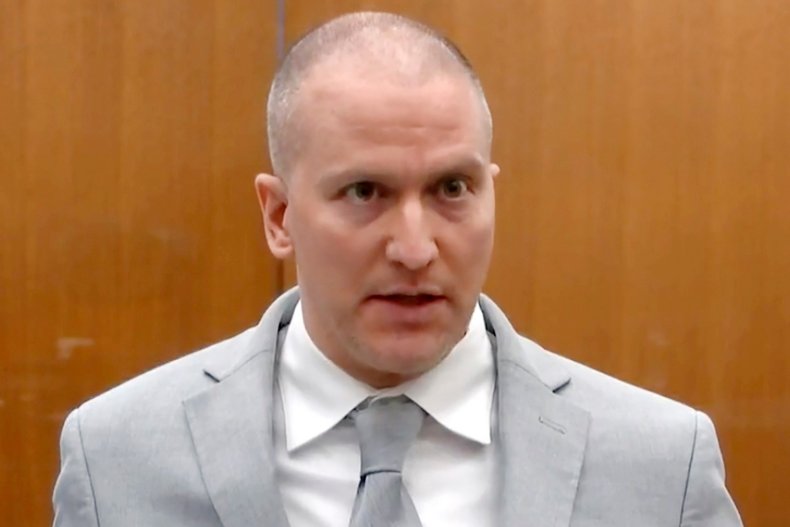 "Make no mistake, the First Amendment does not permit anyone to make false material statements of fact about another," Lieb said. "Instead, that will get you sued for defamation amongst other claims."
While it was announced this week that West would be facing a lawsuit for "misappropriation, defamation and infliction of emotional distress," criminal defense attorney David M. Schwartz, Esq. told Newsweek that the complainants are all but guaranteed to stumble in one area.
"From a defamation standpoint, the lawsuit has no chance of success as opinions about a deceased person cannot be classified under the tort of defamation," said Schwartz, managing partner of New York firm Schwartz Defense. "The family cannot recover."
West has been at the center of a storm of controversy this month, stemming from gestures like wearing a "White Lives Matter" T-shirt and making antisemitic comments.
Despite West's widely condemned assertions in his Drink Champs interview, Floyd's death was ruled by the Hennepin County medical examiner's office as a homicide caused by "cardiopulmonary arrest" complicated by "restraint and neck compression."
Pulmonologist Dr. Martin Tobin testified during Chauvin's trial that Floyd died due to a lack of oxygen from being pinned to the pavement with a knee on his neck, adding that a "healthy person subjected to what Mr. Floyd was subjected to would have died."
Chauvin's defense team told jurors that Floyd's pre-existing heart disease, high blood pressure and use of fentanyl and methamphetamines documented led to his death.
An independent autopsy commissioned by Floyd's family ruled that his death was caused by "asphyxiation from sustained pressure."
The autopsy also revealed 11 nanograms per milliliter of fentanyl in Floyd's blood, though medical experts called as prosecution witnesses at Chauvin's trial stated the level was not high enough to be deemed fatal.
Chauvin was convicted of second-degree unintentional murder, third-degree murder and second-degree manslaughter in April 2021 and sentenced to 22-and-a-half years in prison.
Newsweek has reached out to a representative of West for comment.