Kanye West Compares Himself to Steve Jobs, Debuts 'Fade' Video at the VMAs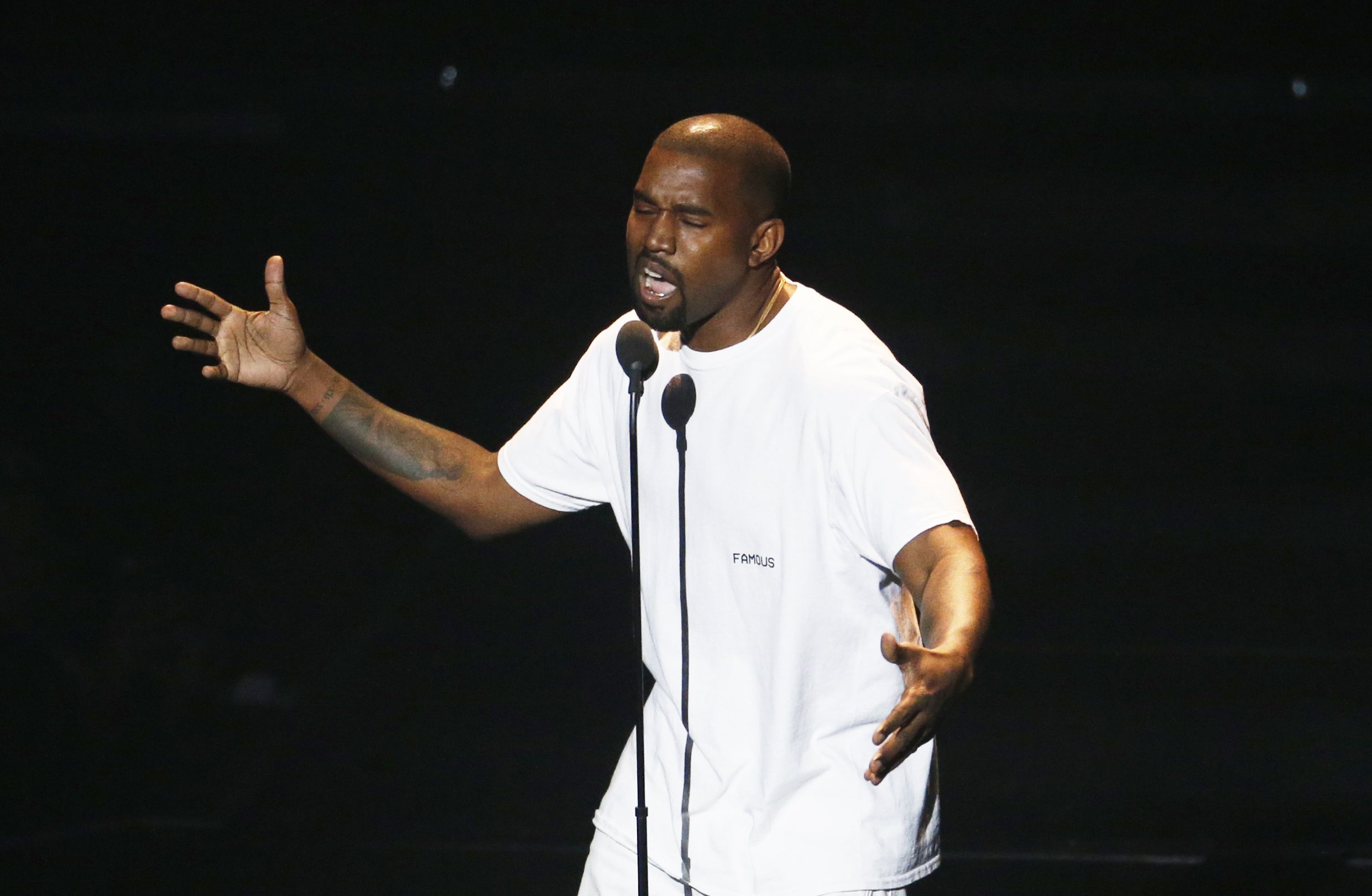 Kanye West isn't really known for making modest gestures at the MTV Video Music Awards. In 2009, he famously interrupted Taylor Swift to demand justice for Beyoncé. Last year, he—either jokingly or not—declared his candidacy for the presidency in 2020.
This year, before premiering a video for "Fade," the rapper gave a bold, invigorating speech during which he referenced that 2009 incident, discussed Chicago's murder epidemic and compared himself to Steve Jobs.
"I am Kanye West," West declared at the start of his speech. "And that feels really great to say, especially this year." He referenced his recently reignited feud with Swift, saying, "I love all y'all. That's why I called her!"
Later in his speech, West discussed the high murder rate in Chicago, describing an anecdote in which he was speaking at the Art Institute last year and a kid came up to him and told him he feared for his life.
Then the rapper compared himself to a whole range of historic visionaries, including Walt Disney and Henry Ford. "My role models are artist merchants," he declared. "There's less than 10 that I can name in history: Truman, Ford, Hughes, Disney, Jobs, West."
Though he didn't perform, West repeatedly referred to his bizarre "Famous" video, and he capped off his appearance by premiering a steamy video for "Fade," the final track on The Life of Pablo.
The very sweaty, sexually charged clip features singer Teyana Taylor and her NBA star husband Iman Shumpert and is based around a complex dance sequence from the 1980s movie Flashdance. "Fade" features vocal appearance from Ty Dolla $ign and Post Malone, but minimal rapping from West. Watch the video on Tidal.