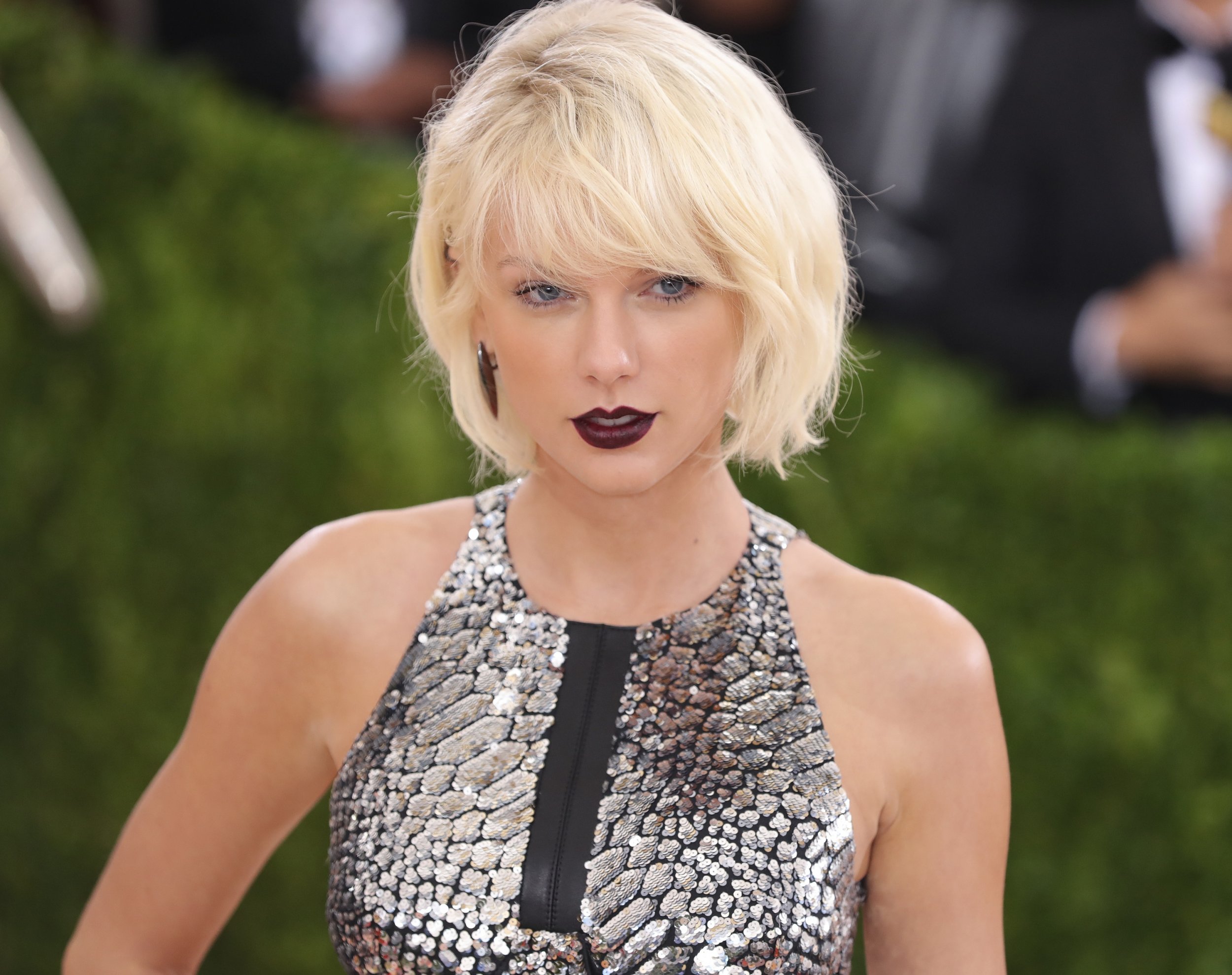 The row between Taylor Swift and Kanye and Kim Kardashian West took another dramatic turn Sunday night as the pop star accused the couple of "character assassination."
On the latest episode of Kardashian West's E! Reality show Keeping Up with the Kardashians, the star addressed previous claims by Swift that she wasn't made aware of a controversial line in West's song "Famous" released in February. The rapper says in the song: "I feel like me and Taylor might still have sex / I made that bitch famous."
Moments after the episode aired, Kardashian West released footage of West and Swift on the phone discussing the song prior to its release through her Snapchat. In the clip, West runs the "might still have sex" lyric by her saying: "It might be a cool thing to have." Swift responds: "I know, it sounds like a compliment."
See the conversation below:
However, it isn't apparent whether West told her about the "made that bitch famous" line—which is what Swift appears to have taken issue with.
In a statement released at the time of the song's release in February, Swift's representatives said she had warned West about the song's "strong misogynistic message." The statement added: "Taylor was never made aware of the actual lyric, 'I made that bitch famous.'"
In an Instagram post responding to Kardashian West's leaked Snapchat footage, Swift is now trying to set the record straight. She said: "Where is the video of Kanye telling me he was going to call me 'that bitch' in his song? It doesn't exist because it never happened."
She continued: "Being falsely painted as a liar when I was never given the full story or played any part of the song is character assassination."
Swift captioned her post writing: "That moment when Kanye West secretly records your phone call, then Kim posts it on the Internet."
The fallout
"Blank Space" singer Swift has not had an easy week. Ex-boyfriend Calvin Harris last week accused her of attempting to "tear" him down in a public Twitter rant—and now this.
There has been a noted change in perception of Swift across social media, with the hashtag on Twitter in the hours after Kardashian West shared the phone call between Swift and West.#KimExposedTaylorParty trending.
Just some of the tweets directed at Swift include:
Others, however, came to Swift's defence, like her close friend Selena Gomez, who urged people to focus on more "important things" going on in the world.