All the Ways to Watch Kanye 'Ye' West and Drake's 'Free Larry Hoover' Concert
Kanye "Ye" West and Drake are teaming up for a special concert which will be streamed live online for free.
The Free Larry Hoover benefit concert is being held at the Los Angeles Memorial Coliseum in a bid to raise awareness for Hoover who was sentenced to 150 to 200 years in prison in 1974. It's going to be West's first headlining performance in over five years while it will also be Drake's first gig since the recent Astroworld Festival tragedy.
Fans saw that Ye and Drake recently ended their feud when they were photographed together. As it turns out their relationship has once again grown so strong that they're collaborating on a concert together. There are a couple of ways to watch, and you don't have to be signed up to anything to view it online live.
How to Watch Ye and Drake's 'Free Larry Hoover' Concert
Amazon Music announced the news about the gig and will host the concert online.
The event will be livestreamed globally on Thursday December 9 at 8:00 p.m. PT (11:00 p.m. ET) on Amazon Prime Video and on the Amazon Music Twitch account. You can also view it on the Amazon Music app. You don't have to pay for an Amazon Prime account to view the concert, as it's free for everyone to see.
The Free Larry Hoover event will also be shown live, for one night only, in a number of IMAX theaters across the country. There are 22 states featuring IMAX theaters showing the concert, click here to find the closest available to you and to book tickets.
If you miss the show live then Amazon Prime subscribers will be able to watch it back on Prime Video at a later date. The show will likely become available to replay within two hours of the live show ending.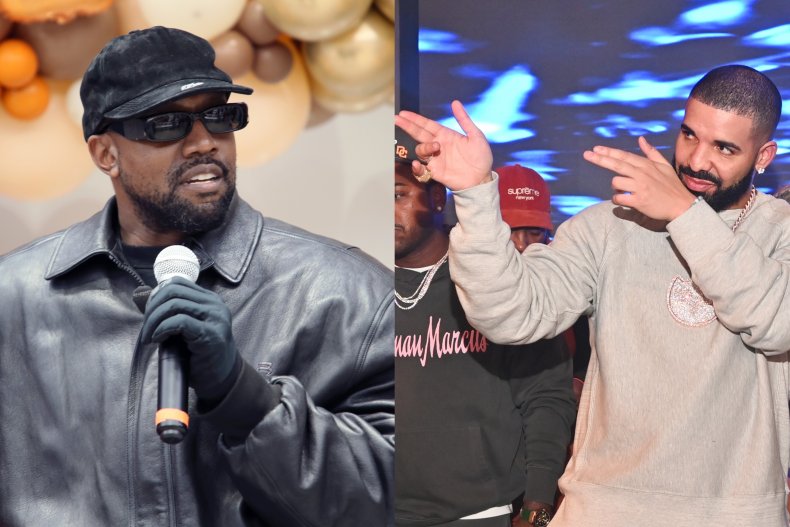 Kanye West and Larry Hoover
West has been vocal about his support for Hoover since October 2018 when he appealed to then President Donald Trump for clemency for him.
Hoover has been in prison since 1973 after being charged with murder. In 1997, he was found guilty on drug conspiracy, extortion and continuing to engage in a criminal enterprise charges, all while still incarcerated. At 71 years old, Hoover has now been in prison for 48 years. He's currently serving his sentence at the Administrative Maximum Security Facility in Florence, Colorado.
In Ye's recent album Donda, the songs "Jesus Lord" and "Jesus Lord, Pt. 2" features recorded messages from Hoover's son Larry Hoover Jr.. He can be heard discussing issues with the criminal justice system and how his father's incarceration has affected his family.
Kanye and Drake's #FreeLarryHoover concert is available to watch live on Amazon Prime Video and other Amazon platforms from 8:00 p.m. PT (11:00 p.m. ET) on Thursday December 9.