Virginia Electors Accuse Kanye West of Deception, Seek His Removal From Ballot
The headline-grabbing presidential campaign of Kanye West has hit another hurdle with two electors in Virginia taking legal action to remove the rapper from the ballot, claiming that their pledges for his candidacy were obtained under false pretences.
West qualified to appear on Virginia's ballot as an independent candidate for the November 3 election after his campaign managed to meet the state's minimum requirement of 5,000 petition signatures, with at least 200 from each congressional district.
He also apparently got the necessary backing of 13 electors—those who would cast their votes for him in the Electoral College—should he win in Virginia. However, two of those electors have signed affidavits saying they were deceived into confirming their support and a further nine could be invalidated because of other irregularities.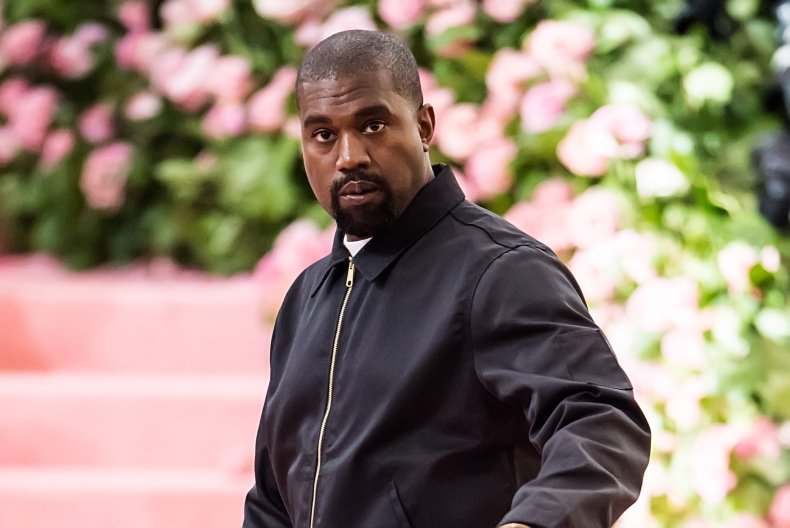 Matthan Wilson says that on August 11 he was approached by a West campaign representative and was asked to sign to be an "elector for the state." He was told his name would be entered into a pool to be individually picked to be part of the Electoral College.
Wilson said he was not told that he was committing to vote for West or any other candidate, and that, "Kanye West's name was never mentioned." He only found out about his apparent backing for West when he was later contacted by a journalist.
"I am so embarrassed. I don't want to be an elector for Kanye West. I don't want to vote for Kanye West. I only like one or two of his songs," Wilson told The Washington Post.
Meanwhile, Bryan Wright was approached by a West representative who asked him to sign a "petition" to get the rapper on the ballot as an independent candidate. "Wright signed the document under the false pretense that it was a petition, not an Elector Oath," the suit lodged in the Richmond circuit court says.
Wright said he was a "committed Republican" who does "not commit to supporting Kanye West or Michelle Tidball," referring to West's running mate. A third elector, Samantha Durant, said her elector oath was also obtained under false pretences.
The suit also states that another eight elector oaths should be invalidated, having been notarized by a single person who herself was an elector. Virginia Democratic Party activists submitted the affidavits to state elections officials, The Post reported.
It follows reports from August when seven out of the 13 electors said they did not know how their signatures would be used. One elector, Ilisa Stillman, when informed that she had formally backed West, told New Yorker: "Is this a joke? Holy guacamole. I'm certainly not supporting Kanye West."
When contacted by Newsweek, Virginia's Department of Elections said it does not comment on pending litigation.
It is another setback for West's campaign which is shrouded with uncertainty over its motives. An outspoken supporter of President Donald Trump, Republican operatives are said to be connected to his campaign, fueling rumors that he is intended simply as a spoiler candidate to draw undecided votes away from Democrats.
West will not be on the ballot in Illinois, Montana, Ohio, West Virginia, and Wisconsin, for either not submitting enough valid signatures, missing the deadline, or other problems with paperwork.
Last week, he failed to get onto the ballot in Wyoming as his campaign did not submit any petitioned signatures.
This story has been updated with a response by Virginia's Department of Elections.