Kanye West Kicked Off Twitter For 12 Hours For Violating Its Rules
Kanye West has been banned from Twitter for 12 hours for posting private information after the rapper engaged in another tweetstorm Wednesday night.
West has been tweeting liberally this week, with fans concerned for his mental health.
Twitter confirmed the rapper's temporary removal from the platform to Newsweek.
According to a Twitter spokesperson: "The Tweet was removed for posting private information, and the account has been temporarily locked in accordance with our Private Information policy."
West violated the platform's rules when he tweeted the phone number of a magazine editor.
Publishing personal details such as a phone number, home address or work address is a typical type of online harassment known as doxing and it is against Twitter's rules.
The tweet was removed by Twitter Wednesday night and replaced it with a note saying it had violated the Twitter rules
It had contained a screenshot of a phone number he said belonged to the editor of Forbes. West also urged his followers to call the individual.
Soon after West's Twitter ban was revealed, the hashtag #FreeYe started to trend on the platform.
Former basketball player and actor Rick Fox tweeted about the situation, informing users that West had been banned from the site.
"My friend Kanye West wants you all to know that he was kicked off of Twitter for 12 hours," he wrote.
Twitter users were bemused by Fox speaking on behalf of the "Jesus Walks" rapper, with one person tweeting: "LMFAO. Idk what's funnier, the fact that he was kicked off or that he's using Rick Fox as his spokesperson."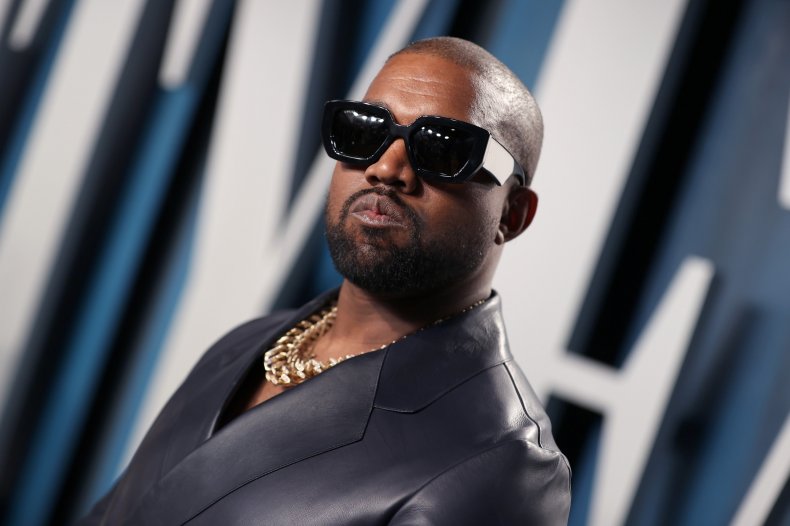 West's doxing tweet was among dozens of others posted by the rapper, who suffers from bipolar disorder, this week.
The music industry is taking the brunt of West's anger as last night's tirade saw him share a video of him urinating on a Grammy Award—he also stated that Prince and Michael Jackson were "killed" by the music and media industries.
"We used to diss Michael Jackson the media made us call him crazy...then they killed him," West wrote in one Tweet. In another he posted a photo of Prince, writing: "Let's get it big bro...you and Michael passed so we can live."
On Wednesday, West said he wouldn't share any new music until he is released from his contracts with music publishers Sony and Universal.
The artist also claimed that Universal won't tell him how much his masters cost "because they know I can afford to buy them".