Kanye West Is Less Popular Than Donald Trump and Joe Biden
Kanye West is less popular among the public than Donald Trump or Joe Biden amid speculation of a presidential run from the musician.
On Saturday, West wrote on Twitter that he was running for president, stating: "We must now realize the promise of America by trusting God, unifying our vision and building our future. I am running for president of the United States!"
He has spoken before of doing so, though previously said he would make a bid in 2024.
However, his post ended with the hashtag "2020vision". There were no further details and he has already missed several key deadlines for candidates in the election.
With the president and Democratic candidate Biden the two main rivals ahead of November at present, West would have to work to turn public opinion in his favor, according to YouGov figures.
YouGov ratings, gathered through collating thousands of interviews from May 2019 to May this year, give West 29 percent positive opinion among the public.
That comes with a 44 percent negative opinion, with 15 percent more feeling negatively about him than positive.
Trump's figures are 39 percent positive to 52 percent negative, while Biden's are 40 percent positive and 38 percent negative.
The numbers place Biden as the only one of the three with a higher percentage positive compared to negative.
YouGov's numbers also suggest West is slightly less well known than Trump or Biden, with 95 percent stating they have heard of him.
For Biden, 96 percent have and Trump 98 percent.
However, despite his overall lower ratings, West was more popular among Millennials than either Trump or Biden. Around two-fifths of that generation, 42 percent, had a positive opinion of West, compared to 30 percent for Biden and 25 percent for Trump.
Trump came out top among Baby Boomers though, at 41 percent, followed by Biden on 36 percent and West on 26 percent.
Though West may have some work to do convincing the general public to support his bid, he has received some high profile support, including that of SpaceX innovator Elon Musk.
The tech entrepreneur said West would have his "full support" if he ran.
West has spoken of his desire to run for president on several occasions, stating at the MTV Video Music Awards in 2015 he would be on the 2020 ballot. In a 2018 interview, he said he would run in 2024, while his sister-in-law Khloé Kardashian was spotted wearing a tan "Kanye For President" cap in 2019.
West, who has previously met with Trump in the White House and been seen wearing a red Make America Great Again cap, also said in a Beats 1 interview last year that "there will be a time when I will be the president of the U.S.," suggesting plans were in the works for a bid.
Prior to his latest statement of plans to run for the White House, West indicated he would vote for Trump this year in an interview with GQ.
Asked for comment on West's intention to run, Tim Murtaugh, director of communications for the Trump campaign, said: "God bless America."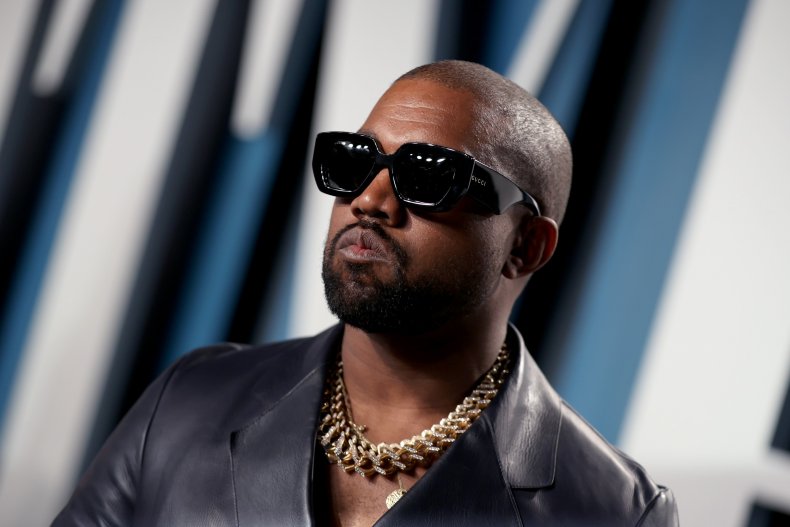 This page has been updated to include comment from the Trump campaign.