Why Kanye West Is Not Performing At Coachella 2022
Kanye West reportedly pulled out of the Coachella festival (on April 5) just 11 days before the event is scheduled to begin, TMZ, Variety, and Billboard have reported.
The Grammy Award-winning rapper was due to perform on the closing night of the two-weekend California festival, on 15 – 17 April and 22 – 24 April.
Sources have confirmed to Variety that West – who has legally changed his name to Ye – will no longer appear at the event headlined by Harry Styles and Billie Eilish.
Newsweek has contacted West's representatives and Coachella festival for comment.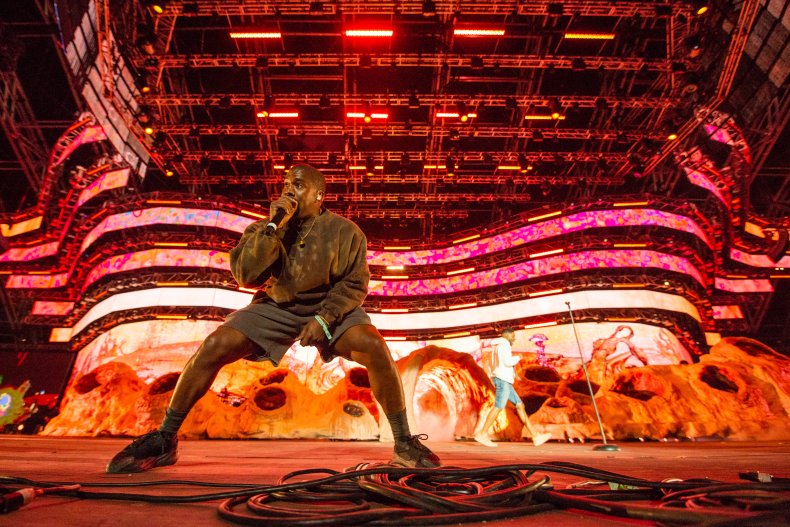 Why Is Kanye West Not Performing At Coachella 2022?
The exact reasons behind his cancellation have not been divulged, leaving the media and fans of the musician to speculate about the reasons for the cancellation.
A source told Variety that the controversial 44-year-old had not rehearsed or prepared for his scheduled performance.
The rapper and producer, who has legally changed his name to Ye, previously performed the Coachella headline slot in 2011 and has not performed on his own since.
However, he has had guest appearances during sets by The Weeknd in 2015 and Kid Cudi in 2019.
While the reasons remain unclear, West said in February that he would cancel his performance if Eilish did not apologize to fellow rapper Travis Scott.
The Golddigger hitmaker insinuated Eilish had insulted Scott—whom West intended to feature in his Coachella set—when she paused a show to help a fan, not long after the Astroworld tragedy, which saw eight concert-goers die in a crowd crush.
Eilish said she "literally never said a thing about Travis" and "was just helping a fan."
She added: "We're taking care of our people," she said in a clip captured by another fan, adding: "I wait for people to be OK, until I keep going."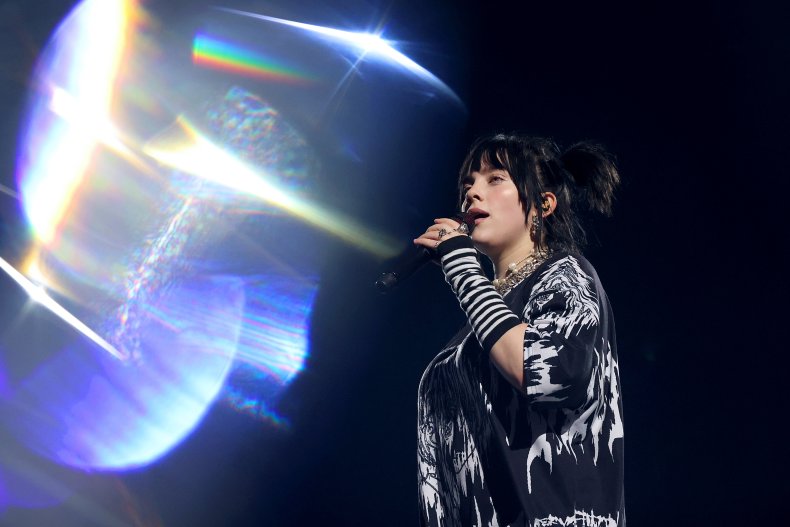 Before the reported cancellation, West had been barred from a planned appearance at Grammy Awards in early April.
A representative of West confirmed reports that he was dumped from appearing during the ceremony due to his "concerning online behavior."
The announcement came shortly after West used a racial word in relation to The Daily Show and Grammys host Trevor Noah in an Instagram post.
This is believed to be in response to Noah describing the status quo between the rapper, his ex-wife, Kim Kardashian, and her boyfriend, Pete Davidson, as "terrifying to watch."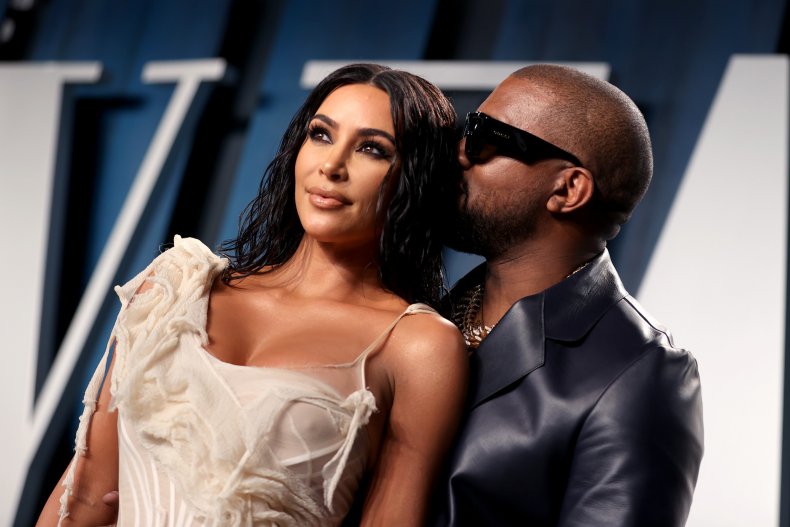 As a result, a change.org online petition titled "Remove Kanye from Coachella!" attracted almost 50,000 signatures, at the time of writing.
A statement on the page, which Newsweek has contacted for reaction to the news, reads: "We have watched Kanye harass, manipulate, and hurt Kim, Pete, and others for over a year now.
"No one seems to want to stand up to him, and the ones that do, he puts under fire as well.
"Most recently, he has been threatening actual bodily harm on others. This is ridiculous that he is allowed to freely do this."