Kanye Faces Grammy Ban, Coachella Petition Over Online Behavior
A petition calling for Kanye West to be dropped from the Coachella festival's lineup is gathering steam, after the rapper was barred from performing at the Grammy Awards.
West, now legally known as Ye, was dropped from the lineup of those performing at the awards show next month due to his "concerning online behavior," a representative told Variety.
The decision came after West was suspended from Instagram for 24 hours for violating the social media platform's policy on hate speech, bullying and harassment. Many of his recent posts have been directed at ex-wife Kim Kardashian and her boyfriend, Saturday Night Live's Pete Davidson.
West, who has won 22 Grammys, is nominated in five categories this year but was not among the first list of performers announced this week.
According to The Blast, West's team had received a pone call on Friday saying the Donda rapper had been dropped from the lineup.
The decision was partially made because Trevor Noah is hosting the ceremony, according to the website.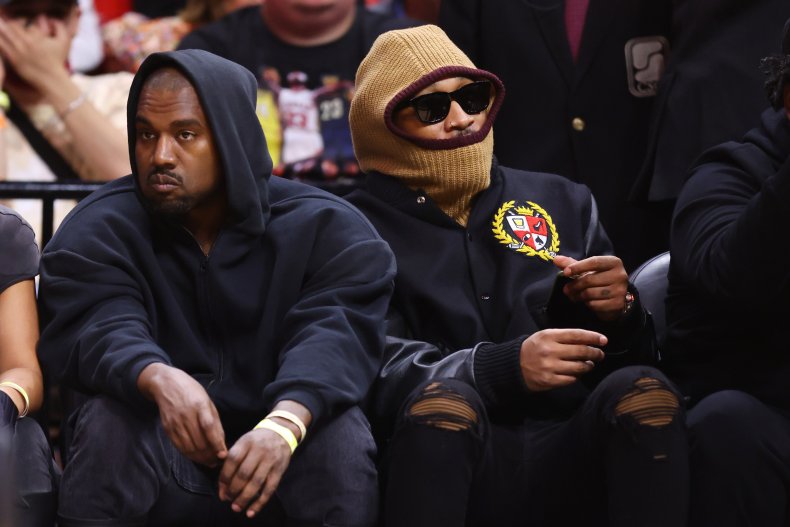 West's use of a racial slur against Noah in a now-deleted post on Instagram after The Daily Show host said the rapper was "harassing" his ex-wife resulted in West's 24-hour suspension from the social media platform on Wednesday.
The rapper's behavior also prompted Caramello Marie to launch a Change.org petition with the title "Remove Kanye from Coachella."
"We have watched Kanye harass, manipulate, and hurt Kim, Pete, and others for over a year now," the petition states. "No one seems to want to stand up to him, and the ones that do, he puts under fire as well. Most recently, he has been threatening actual bodily harm on others.
"This is ridiculous that he is allowed to freely do this. Coachella (along with other brand names that are still working with him) should be ashamed of themselves and should not be giving him any more of a platform."
Early Sunday, the petition soared past 20,000 signatures.
In an update, the organizer wrote that "this petition is so much bigger than just a celebrity and a music festival."
They added: "We live in a culture that allows situations of domestic abuse to go unaddressed, unpunished, and all around ignored. Domestic abuse comes in many forms, and most of them are so normalized that many do not even view them as domestic abuse.
"Harassing on social media, intimidation, contacting family/friends, 'smear campaigns' to try and skew the image of their ex, showing up at places of employment, etc. These are things that every day women deal with and the narrative needs to change. If someone with an influential platform such as Kanye West is showing that this behavior is okay, it's going to continue."
Coachella has been contacted for comment.
The petition's organizer and representatives for West could not immediately be contacted for comment.