Kanye West Rebrands Balenciaga Clothes as $20 'Ye24' for Presidential Run
Kanye West announced in a Sunday video that he's running for president again in 2024. He also said he is planning on repurposing items from his past clothing collaborations to get the word out.
Speaking with the YouTube channel X17 Online, West—who legally changed his name to Ye in 2021—spoke about seeking the Oval Office again in 2024 after his failed 2020 bid. He also showed the camera crew a new line of merchandise with the logo "YE24."
Ye said that the products were actually rebranded apparel items from his deals with Adidas, Balenciaga and Gap. According to Forbes, the clothing collaboration between Ye and Balenciaga/Gap sold from about $100 to $400, while items from the Ye and Adidas' Yeezy line retailed for $100 or more.
The YE24 products would be offered at a drastic discount, according to the rap superstar. Ye said the items will be sold for $20 apiece.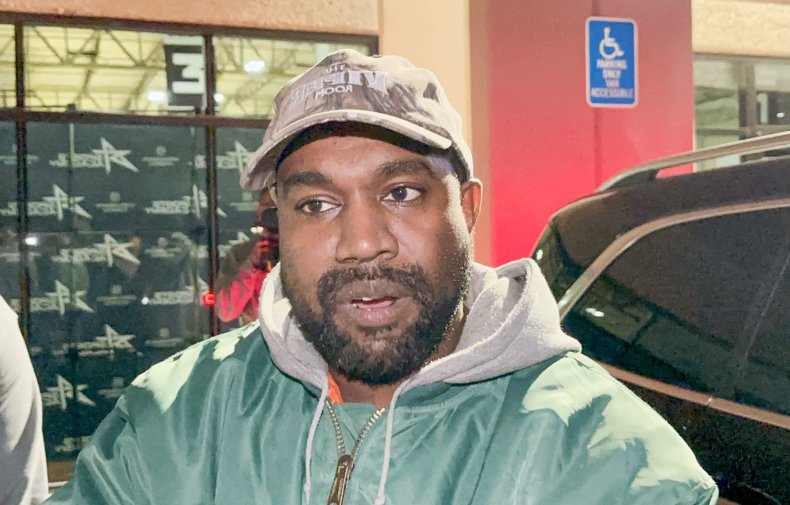 Ye's deals with Adidas and Balenciaga ended after he posted messages on social media that were widely deemed to be antisemitic. The partnership with Gap ended in September after he notified the company he was terminating their agreement due to a breach of contract.
The X17 Online video shows Ye as he walks through a warehouse that contains countless items from the Ye24 line.
When the cameraman asked Ye if he was running for president again, he said, "Yes. It's simple...It's just we're moving toward the future."
When Ye ran for president in 2020, he received around 70,000 votes in 12 states before conceding.
"That time wasn't in God's time," he told ABC News Live's Linsey Davis about that failed run during an interview this past September.
"When you remove the love and fear of God, you open up the love and fear of everything else," he added. "And it's easier to have sheep when people don't have God. It's easier to control the people if people are not controlled by God. Because then they can be controlled by how many likes they have or whatever's happening on their TikTok or how much money or the perception that people have."
Milo Yiannopoulos also appeared with Ye in the X17 Online video. A well-known alt-right commentator and former intern for Republican Representative Marjorie Taylor Greene of Georgia, Yiannopoulos will be "working on the campaign," Ye said.
Ye has yet to comment about his presidential aspirations on social media.
On Sunday, he was reinstated on Twitter following a ban for antisemitic messages. Last month, the parent company of Parler announced Ye was acquiring the platform.
Newsweek reached out to Ye for comment.