Kanye West Tracked Down After Missing Contact Attempts for Months
Kanye West has finally been tracked down by his former lawyers, who have officially severed ties with him after multiple attempts, according to reports.
West, who has changed his name to Ye, has parted ways with several businesses following his series of antisemitic comments and controversial behavior late last year, but his lawyers were legally required to serve him with notice before dropping him.
According to Billboard, the attorneys at Greenberg Traurig, LLP spent months trying to track down West, who had reportedly changed his phone number.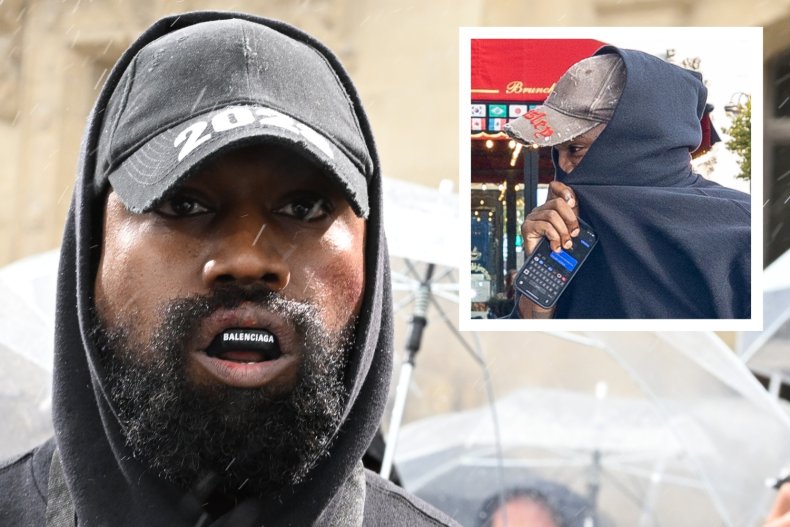 Last month, the legal team made the bold move of buying advertisement space in local Los Angeles newspapers to get his attention, according to legal filings.
The purported wild goose chase came to an end on January 27, when attorneys tracked down and served the musician and fashion designer through an unnamed attorney.
"The address at which Ye was personally served is not one that is publicly affiliated with Ye or his businesses, but one that Ye nonetheless frequents," West's former attorneys wrote in the court filings. "The location also appears to be primarily used by persons and entities not affiliated with Ye or his businesses."
Newsweek has reached out to Greenberg Traurig, LLP for comment.
West, 45, is also facing other lawsuits, as well as demands for millions of dollars owed to music labels and former business associates, Business Insider reported in November. Per the report, he also faces copyright infringement allegations for a music sample used on his album Donda 2, which was released in 2022.
His list of legal woes also includes contract disputes, in which a number of parties allege that the "Flashing Lights" hitmaker failed to compensate them for their work.
One such case involves West's former business manager, Thomas St. John, who told The Sun in December that he was having difficulty in tracking the star down to serve him legal papers over a $4.5 million lawsuit over alleged unpaid fees.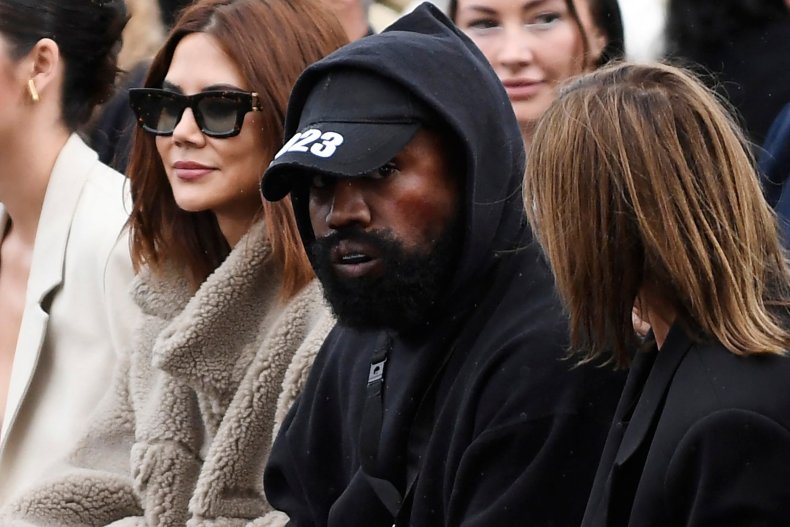 The issues with locating West led to unsubstantiated rumors last month that the rapper had gone missing—despite there being published photographs of him out and about in Los Angeles during the period of time in question.
West's recent controversies include a December 1 appearance on conspiracy theorist Alex Jones' show Infowars, alongside documented white nationalist and antisemite Nick Fuentes.
Wearing a full face mask, West said that Hitler invented microphones and highways, praised the rule of the genocidal Nazi dictator, and denigrated Jewish people and Israel.
He added that he "liked" Hitler and said that nobody knew the meaning of antisemitism until he started sharing conspiracy theories about the Jewish race in 2022.
"They did good things, too," West said. "We've got to stop dissing the Nazis all the time."
Jones—who has said a "Jewish mafia" controls the planet and alluded to the "one world government" conspiracy theory often espoused by antisemitic groups—occasionally interceded, saying "we don't like Nazis."
West's interview came after he made a string of antisemitic comments both on social media and in interviews in October and November. His actions led to him losing a number of lucrative business deals, including those with Adidas and Balenciaga.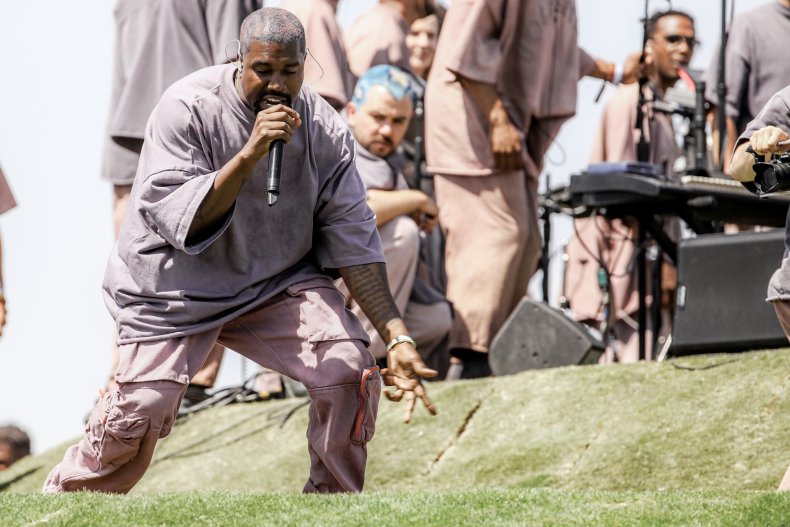 Balenciaga has recently faced a major image problem of its own, over pictures last year shown on its website that included toddlers holding the company's teddy bear handbags. The stuffed toys appeared to be dressed in bondage gear, including fishnet shirts and studded leather harnesses and collars.
A number of public figures spoke out against the images. West's ex-wife Kim Kardashian, who is a Balenciaga brand ambassador, said that she was "disgusted" and "shaken" by the images and was "re-evaluating" her relationship with the company.
Balenciaga apologized for the campaign and pulled the images, which some on social media had described as "child porn."
After previously criticizing celebrities for not speaking out on the Balenciaga scandal, West defended the fashion brand in tweets posted before his Twitter account was permanently suspended in December amid the antisemitism scandal.
"I stand by Balenciaga and denounce all witch hunts and I cancel cancel culture. Jesus is King. Ending trafficking doesn't start or end with a fashion campaign for Christ Sake," the rapper wrote in archived tweets seen by Newsweek.
"Never turn our backs [on] Demna and the Balenciaga family for life," he said in a follow-up tweet that featured a photo of himself dressed in a bulky black ensemble. "Cancel cancel culture. Jesus please heal."
West also posted what appeared to be a text message exchange with Balenciaga's creative director, Demna Gvasalia, with whom he has collaborated on a number of projects over the years.
The screenshot purported to show Gvasalia asking West to help "stop Demna hate," prompting the musician to respond: "Love cures everything, Love Demna."
"God loves Balenciaga," West later tweeted. "Love is the answer, Jesus is the answer. Praying for all of the innocent artist and beautiful humans who make clothing that had nothing to do with the [ad campaign]. People's grandmothers work [there] for Christ sake."
West's tweets stood in contrast to comments he made at the height of the backlash against Balenciaga in November, when he said "all celebrities are controlled."
"You don't see no celebrities talking about the Balenciaga situation, right?" West told photographers in Los Angeles. "So that just shows you: All of these celebrities out here—don't let them influence you in any way, because they're controlled by the people who really influence the world."
It was recently reported that West quietly wed Australian architect Bianca Censori, who works at his apparel brand Yeezy, though though they are yet to file a marriage certificate.