When Will Kareem Hunt Be Back? NFL Suspends Cleveland Browns Running Back for Eight Games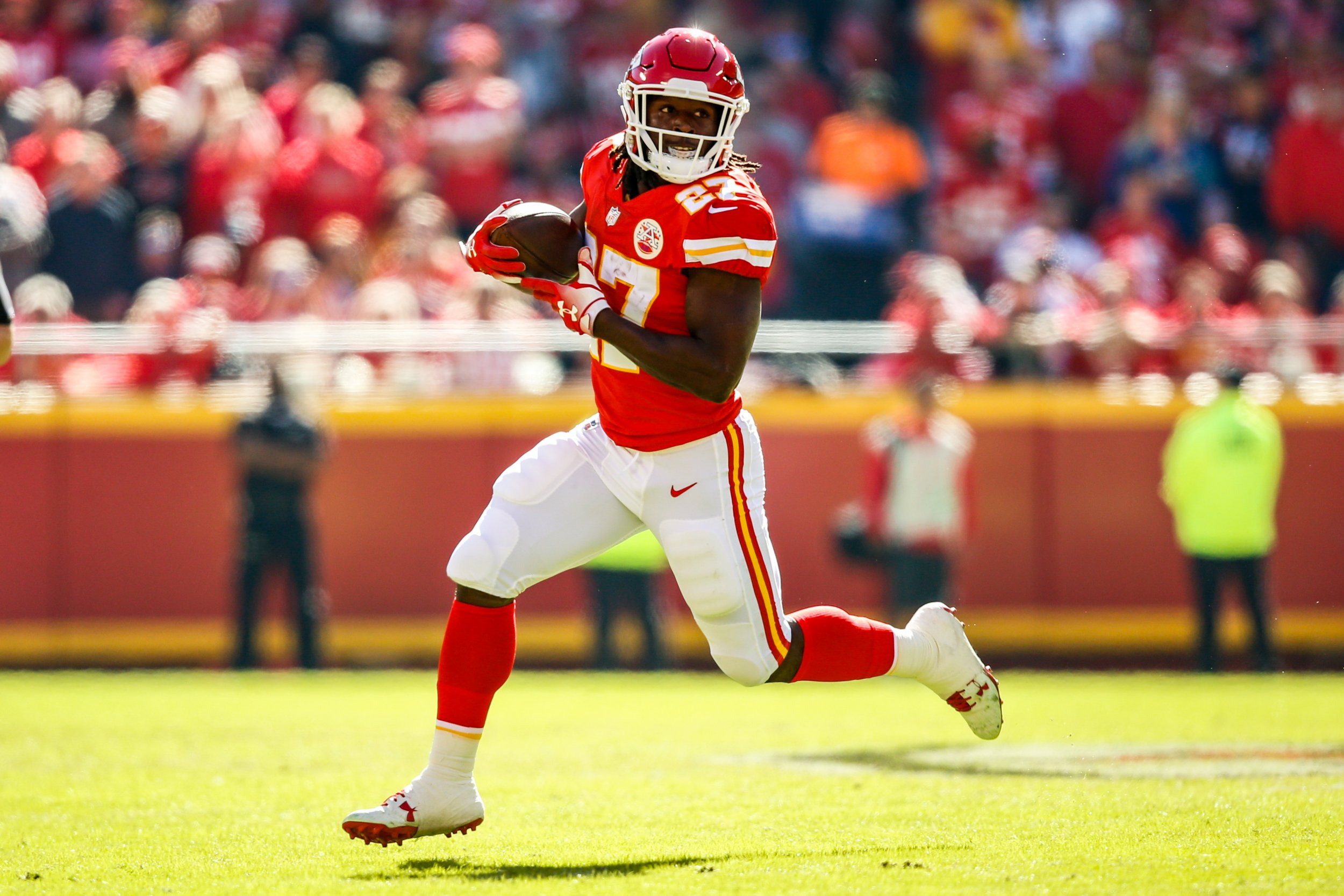 Kareem Hunt's return to the NFL will have to wait. The league suspended the Cleveland Browns running back for eight games for violating its personal conduct policy.
The NFL issued a statement Friday morning indicating the 23-year-old will miss the first eight games of the upcoming season and will forfeit $303,529 of his $645,000 base salary.
On November 30, 2018, the Kansas City Chiefs released Hunt after footage emerged of him shoving and kicking a woman. He was placed on the NFL's Commissioner Exempt list that same day, before signing with the Cleveland Browns last month.
While Hunt was neither charged nor arrested in relation with the incident, which unfolded in a Cleveland-area hotel where he was living in February 2017, he faced an investigation from the NFL.
The league came under pressure from women's rights activists after Hunt was allowed to sign with Cleveland, despite the ongoing probe. Toni Van Pelt, the president of the National Organization for Women, argued that the Browns's decision to sign Hunt was proof that the NFL continued to disregard women.
On Friday, the league said it had determined the length of the suspension following "a detailed investigation by the NFL, which included reviewing available law enforcement records[…] interviews with numerous witnesses."
The NFL added it had interviewed Hunt multiple times and that the running back had accepted responsibility for his conduct and the subsequent suspension.
"He has committed to take advantage of available resources to help him grow personally and as a member of the Cleveland community, and to live up to his obligations as an NFL player," the statement read.
Hunt, who will be a restricted free agent at the end of next season, issued a statement in which he reiterated his apology.
"I want to again apologize for my actions last year. I know that my behavior hurt a lot of people, and I again apologize to them," he said in a statement released by the team.
"I respect the league's decision on discipline, and I appreciate the time I spent with Commissioner Goodell last week. I'm grateful for my time with the Browns over the last month and thankful to all the people in the organization that have welcomed me. I also appreciate all of the support I received from my union through this process."
Last season, in the 11 games he played before being released by the Chiefs, Hunt rushed for 824 yards and seven touchdowns, adding 26 receiving yards for seven touchdowns.
In his rookie season, he led the NFL with 1,327 yards and eight touchdowns.