Kathy Griffin Worries Joe Rogan More Dangerous to America Than Trump
Comedian Kathy Griffin has suggested that Joe Rogan is more of a threat to the U.S. than former President Donald Trump.
Griffin, who faced backlash after posing with the severed head of an effigy of Trump in 2017, has been a frequent critic of the one-term former president over the years.
However, Griffin now says that she sees the rise in popularity of Rogan—who, as Spotify's top podcaster, has been accused of spreading misinformation on his show—as more cause for concern than Trump's army of supporters.
Speaking with New York contributing editor Kara Swisher on her podcast Pivot, Griffin shared her thoughts on Rogan in the midst of criticizing billionaire Elon Musk.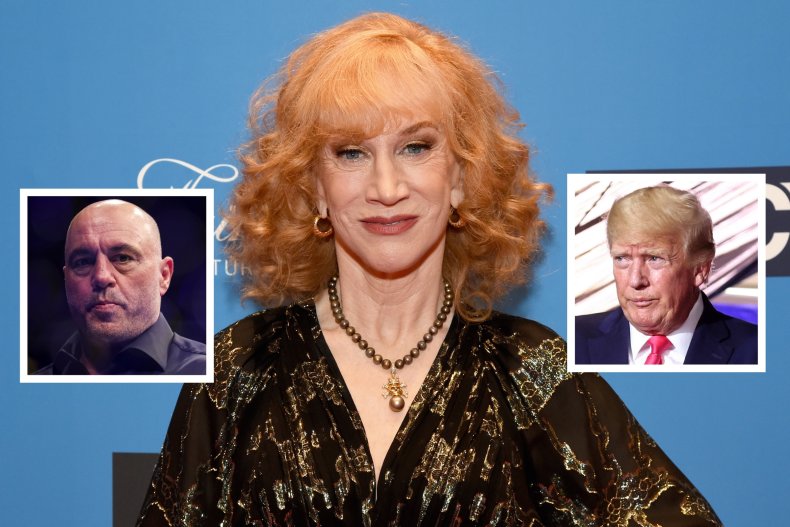 "I haven't seen Joe Rogan in years," Griffin said, "and I said to Judd [Apatow], 'If I ran into Joe—I haven't seen him in probably 15 years—I could probably have a conversation [with him].'"
After explaining that she got to know Rogan when he appeared on '90s sitcom NewsRadio, while she starred in the classic comedy Suddenly Susan, she added:
"It's kind of the Roganization of America that I now am more worried about than Trumpism."
While Griffin didn't specify the source of her concerns about Rogan, she told Interview earlier this year that she makes a point of avoiding "guys like Joe."
"His fan base is very frightening because the misogyny runs so deep," she said. "When I make fun of his show, the Elon Musk army comes after me, the Rogan army comes after me...They're very into swarming. I've known guys like Joe my whole career, and guys like that are best to stay away from. There are other people that can get in the arena with him."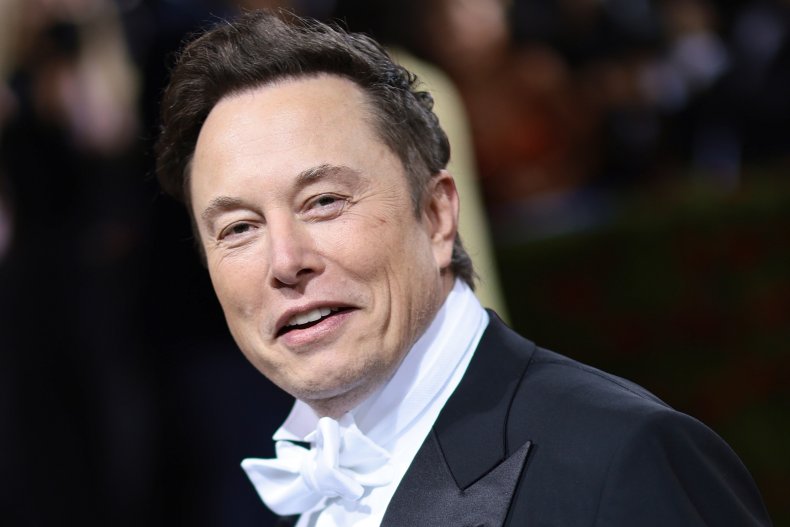 For his part, Rogan has also been critical of Griffin in the past, questioning on his show why she wasn't banned from social media after posting a controversial photo of herself posing with a mannequin's severed head, styled to resemble Trump.
He pointed out that popular figures could make derogatory comments about a group of people that could lead members of the public to attack individuals who might fit that description.
"You're not responsible for that, are you? Probably not," Rogan said. "But you've got to kind of feel like you played a part in the way people look at things, especially people that are very easily influenced."
Elsewhere during her appearance on Pivot, Griffin discussed Musk's failed Twitter takeover, as she said: "It makes me sad, because I know this is so simplistic and silly, but I'm one of those dumb Americans that walks around going, 'Man, the stuff he could do [with his money].' The stuff he could do, by the way, even as an immigrant. But once you start rolling with Kanye [West] and Joe Rogan, it's like I don't know if you can even really talk to those guys anymore."
Tying Musk in with her feelings about Rogan, she added that she's "blown away that [Musk] doesn't consider himself a fascist, when he says blindly fascistic things."
She went on to call Musk "gross" for his comments about doing his part to boost the population after it was recently revealed that he fathered a set of twins with Shivon Zilis, the director of operations and special projects at Neuralink, a company he owns.
Griffin then took Musk to task amid reports he spoke about his desire to colonize Mars.
"When I saw him at Code, which is an amazing festival of thinkers... I have to say I was really blown away by hearing him talk," Griffin said. "I've heard him talk in person twice. And the stuff he says, that I think is so provably false, is just bizarre...Like, he would say stuff that I thought was horrifying. Like it's that movie [Bio-Dome] with Pauly Shore. He's basically Pauly Shore. So he's building the biosphere on Mars. Nobody wants to go to Mars."
"He has one problem that nobody asks him about, what about the [lack of] oxygen? I'm just wondering how's going to go with the no oxygen in your crappy, smelly bubble," Griffin said. "It's only rich people can go there, and only people who would want to be with people who I assume would give their money to Elon Musk at this point. I mean, I don't think even [Musk's former partner] Grimes is gonna go. I mean it, and if she doesn't go I'm not gonna go!"
Newsweek has reached out to representatives of Rogan and Musk for comment.