Kelis Slams Beyoncé Sampling Song Sans Consent: 'Stupid and Disrespectful'
Kelis has doubled down on accusations that Beyoncé sampled one of her tracks on her new album without her permission, branding the singer's alleged actions "stupid and disrespectful."
In an Instagram thread discussing the sample of one of Kelis' songs, which is listed on the credits for Beyoncé's Renaissance track "Energy," Kelis wrote earlier this week, "it's not a collab, it's theft."
"My mind is blown too because the level of disrespect and utter ignorance of all 3 parties involved is astounding," Kelis also wrote on a fan page via her Instagram cooking account @bountyandfull. "Nothing is ever as it seems, some of the people in this business have no soul or integrity and they have everyone fooled."
While it had been initially claimed ahead of Renaissance's Friday release that the Kelis track sampled was her 1999 song "Get Along With You," it has since been revealed that "Energy" includes an interpolation of her 2003 hit "Milkshake."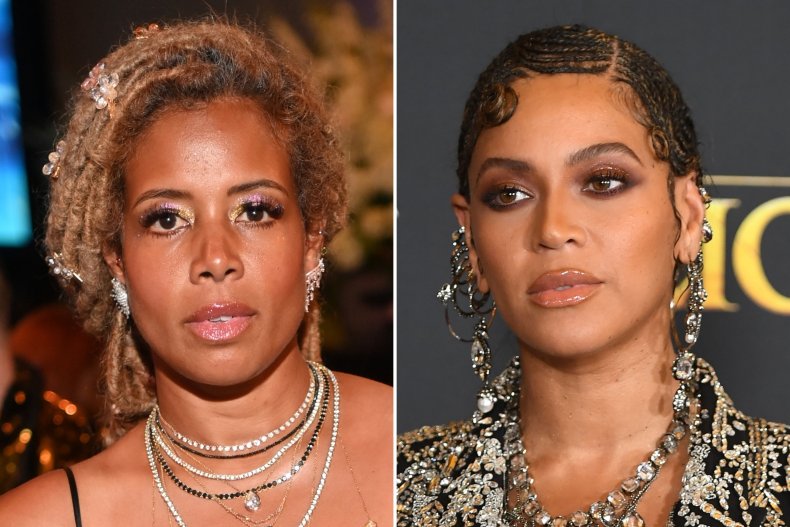 With Pharrell Williams and Chad Hugo, of hit-making duo The Neptunes, listed as the composers of both tracks, Kelis took aim at her former collaborators and Beyoncé in a pair of Instagram videos posted on Thursday.
"The reality is that my real beef is not only with Beyoncé because, at the end of the day, she sampled a record, she's copied me before," Kelis said. "She's done this before, so have many other artists. It's fine, I don't care about that.
"The issue is that not only are we female artists, okay, Black female artists in an industry [where] there's not that many of us. We've met each other, we know each other, we have mutual friends. It's not hard. She can contact, right?"
Saying that reaching out is "common decency," she went on to allege that publishing rights on tracks she had written had been "stolen" from her.
"It's not about me being mad about Beyoncé," she continued, addressing "ignorant" social media users who she branded "sheep."
"She is one issue because it was stupid and disrespectful and she should've at least reached out," Kelis said of Beyoncé. "But the real issue is the fact that the people like Pharrell and like Chad, who ... really is an amoeba and spineless. It's a miracle he can keep his neck up.
"Pharrell knows better. This is a direct hit at me. He does this stuff all the time, it's very petty... And the reality is that it's frustrating. I have the right to be frustrated. Why? Because no one had the human decency to call me, like, 'Hey! Yo! We'd like to use your record.'
"Which, by the way, the reason I'm annoyed is because I know it was on purpose... This was an on-purpose, direct hit, which is very passive aggressive. It's very petty, it's very stupid. And I'm gonna say what I have to say. I don't mince my words."
Addressing the Beyhive fanbase, a number of whom have criticized Kelis in light of her comments, she went on: "So all of you Beyoncé fans, knock yourselves out. I'm not mad like that."
"It's not about me being jealous," she added. "Jealous of someone using my song? That's the dumbest, most ignorant thing I've ever heard. Like, grow up."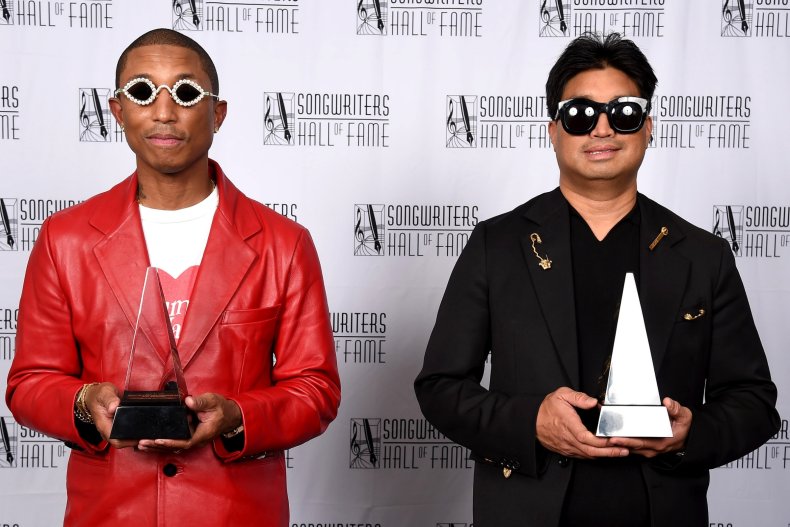 Appearing in another video uploaded soon after the first, Kelis reiterated her points as she suggested Beyoncé and Williams were hypocritical in the things they have said and portrayed publicly.
"This is really not about Beyoncé, or anything else for that [matter]," Kelis explained. "I said what I said. So still all facts. But the reality is that this is more about the fact that there's a lot of hypocrisy and there's a lot of nonsense."
Explaining her stance, she said: "So we've got Pharrell who did an interview, I think last year, talking about artists' rights and how people should be able to rework their deals and artists should be getting credit for what they've done, and all this stuff.
"Where in reality, when I was signed to him, I had the same manager that he had, and he has writing credits on my records, all my singles coincidentally, and he ain't ever wrote a song, a lyric a day in his life. So yeah, that's a problem."
She then singled Beyoncé out for championing "female [empowerment], all this stuff she sings about. All this empowerment stuff, I don't just talk about it, I am about it. So the reality is, all this female empowerment, it only counts if you really do it. If you're really living it and walking the walk. Don't just talk the talk. It's real cute and fun to sing all these girl songs. Come on now, let's be real."
"The thing is that there's a lot of hypocrisy and somebody has to talk about it and bring it up," Kelis went on, "and it just so happens that I was thrown in this. It's not like I looked for it."
She then stated that Beyoncé's "Energy" is "not a collaboration, it's called thievery. Because a collaboration, the definition means that we are working together. There's no working together if you are not even checking to see if everything's cool. That's the problem. I would never do that to another artist, for real. I never have, I never would."
"The point is, something has to be done about it. I'm not just gonna talk about it," she said in the clip. "I'm saying what I have to say because it's true. But I do think something needs to be done.
"It happens to a lot of artists, it happens all the time, and I think that really something needs to change and maybe this is the fuel I needed to actually do it because honestly I try to keep to myself and stay out of the drama. But if it keeps coming to me, what else am I gonna do?"
Kelis alleged in a 2020 interview with The Guardian that she had not been adequately compensated for her early work with the Neptunes, with whom she started collaborating when she was 19 years old.
"I thought it was a beautiful and pure, creative safe space, but it ended up not being that at all," said Kelis, who added that she made no money from sales of her first two albums.
"I was told we were going to split the whole thing 33/33/33, which we didn't do," she went on, alleging that she was "blatantly lied to and tricked" by "the Neptunes and their management and their lawyers and all that stuff."
Newsweek has contacted representatives of Beyoncé and Williams for comment.