Kelly Loeffler Says Georgia Senate Seats Are a 'Firewall' Against Socialism, Calls Dem Opponent a 'Radical'
Republican Senator Kelly Loeffler called Georgia's Senate seats a "firewall" against socialism, claiming that Democrats would usher in "radical" change to the U.S. if opponent Reverend Raphael Warnock wins the state's runoff election.
"Everything's at stake in this election," said Loeffler during a Sunday interview on Fox News. "The future of our country is on the ballot on January 5 right here in Georgia...We know that if [Senate Democratic Leader] Chuck Schumer gets his way and says, 'Now we take Georgia then we change America,' they would fundamentally and radically change America for the worse."
The incumbent Georgia senator continued: "We are not going to let that happen. We are the firewall to stopping socialism in America, right here in Georgia."
Loeffler then called Warnock a "radical change agent," in Georgia's runoff race.
The senator's comments echoed those she previously made while on the campaign trail.
Earlier this month, Loeffler called Warnock the "most radical candidate in America" in a tweet that linked to a website outlining her claims. The Republican senator also spent over $1 million on two attack advertisements against the Democrat, calling Warnock an "anti-American Marxist."
In a previous statement to Newsweek on November 16, Terrence Clark, communications director for Warnock, said: "While Rev. Warnock continues to make this race about the issues important to Georgians and how he'll work for them in the Senate, Kelly Loeffler launched her runoff campaign racing to the bottom. It took no time for the media to call out these lowest of the low attacks as misleading, and we have no doubt Georgians will reach the same conclusion and reject this divisive form of politics in January."
Warnock also previously called Loeffler attacks "misleading" in a CNN interview earlier this month and vowed not to "allow himself to be distracted by Kelly Loeffler."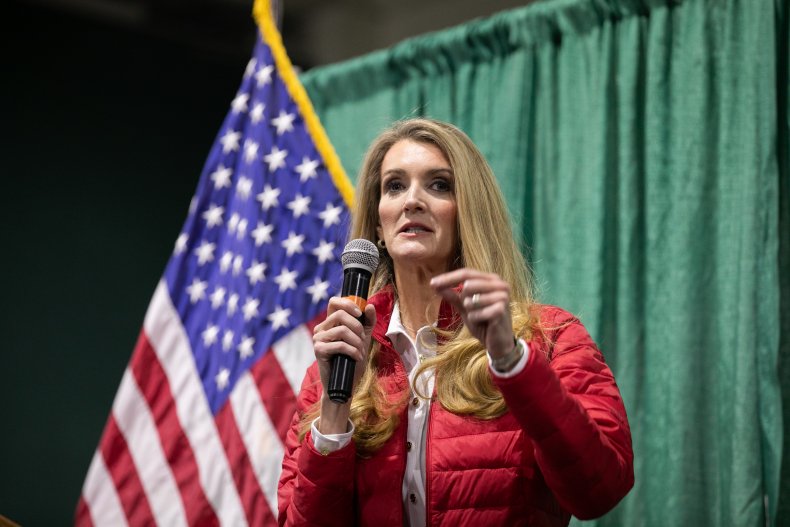 Their runoff—one of two in the state—will help to determine Senate control and either secure or diminish Democratic President-elect Joe Biden's ability to get things done under his upcoming administration.
Republicans have 50 seats going into the next Congress and Democrats have 48. In order for Democrats to have a chance at controlling the upper chamber, they must win both seats open in Georgia's runoff election. Kamala Harris as vice president would break ties.
Loeffler currently leads with 50 percent to Warnock's 46 percent, according to polling data from FiveThirtyEight on November 18.
The second Senate race is between Republican incumbent Senator David Perdue and Democratic challenger Jon Ossoff. According to FiveThirtyEight, the two are tied at 50 percent.
Loeffler's campaign didn't respond to Newsweek's request for comment in time for publication.