Kellyanne Conway Claims 'We Never Talk About Hillary Clinton' As Donald Trump Repeatedly Talks About Hillary Clinton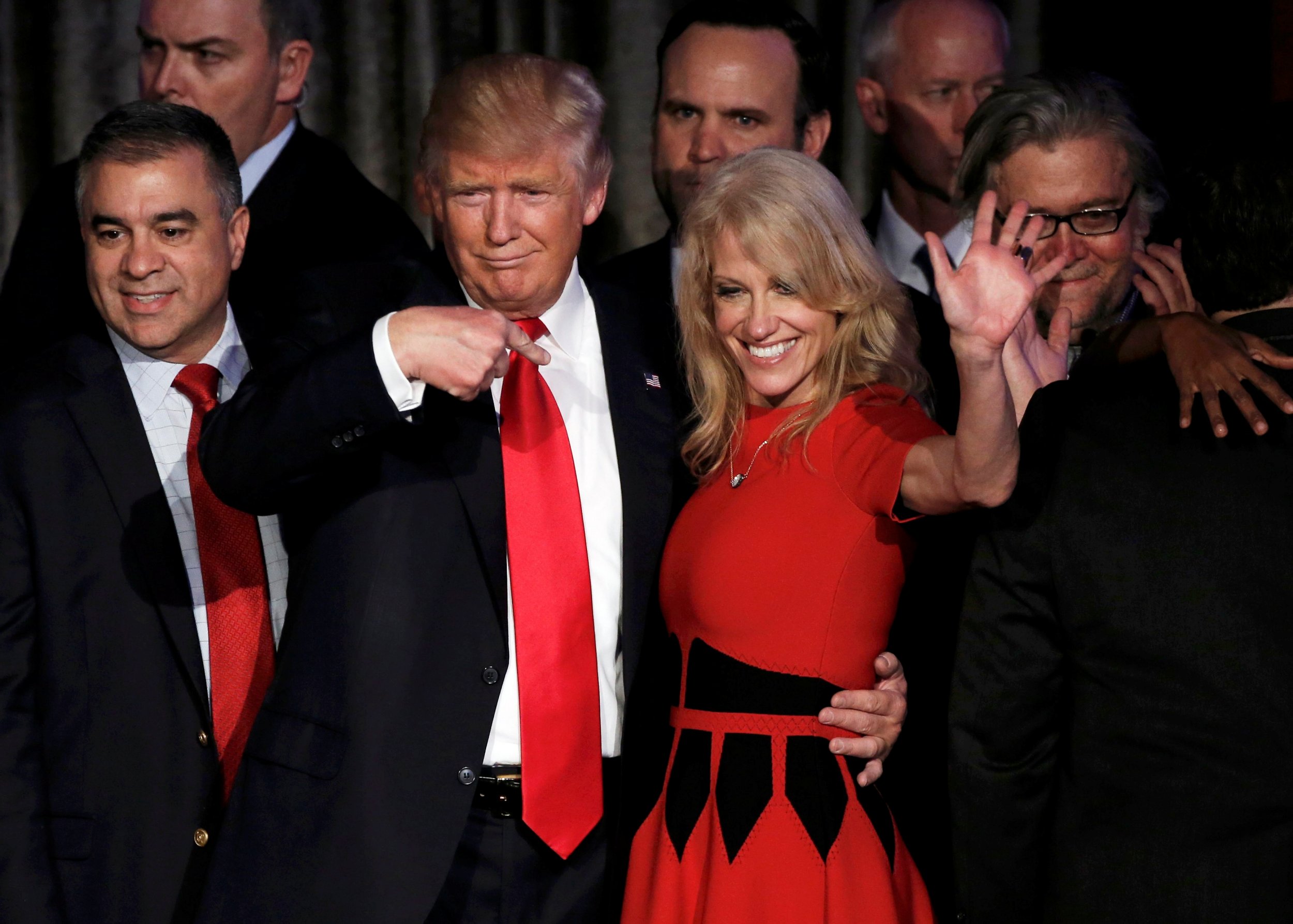 Kellyanne Conway has suggested Hillary Clinton's name is never mentioned in the White House, despite her boss Donald Trump tweeting about his former rival more than 80 times since taking office, including just hours before Conway's statement.
In what may be another one of Conway's "alternative facts" the president's counselor claimed "nobody here talks about Hillary Clinton," despite evidence to the contrary.
In a heated discussion with Chris Cuomo on CNN, Conway mentioned Clinton during a conversation about Russia's alleged attempt to influence the outcome of the U.S. election.
"I was the campaign manager for the winning part of the campaign and the idea that we would have to look any further than Hillary Clinton to beat Hillary Clinton itself is a fantasy," Conway said.
"I didn't need to talk to anybody in Moscow… There is no reason to have to go anywhere outside of Hillary Clinton and how unattractive her policies were. How lacking in vision and connective tissue of the forgotten man and forgotten woman she was. We beat her fairly and squarely in this country, through this democratic process. So many people still can't get over the election results," she added.
Prompting Cuomo to respond: "Says my friend who can't keep Hillary Clinton's name out of her mouth."
Conway quickly hit back: "Excuse me. I'll make you a deal, Chris. I'll never talk about her again, but then you can't talk about the 2016 election because she lost that election!"
"Nobody here talks about her. Hey Chris, Nobody here talks about Hillary Clinton here," she added.
Conway, who is known for making unusual statement such as suggesting that microwaves can turn into cameras that can spy on people, may have insisted that Clinton's name is never mentioned but Trump clearly did not get the memo. He brought up the former secretary of state on a number of occasions just hours earlier.