Kellyanne Conway Says Joe Biden's Age Isn't a Problem
Kellyanne Conway, the former political consultant for Donald Trump, said on Sunday that President Joe Biden's age will not be a hindrance in 2024, breaking with the prevailing wisdom among both sides of the aisle.
Conway first rose to prominence when she was appointed Trump's campaign manager in August 2016, later making her the first woman in American history to run a successful presidential bid. She remained on during the Trump presidency from 2017 to 2020 as a political consultant, but gained infamy as an unflagging media surrogate for the former president, at one point coining the phrase "alternative facts" to defend Trump's spread of misinformation.
On Sunday, Conway appeared on Fox News to discuss the state of Biden's presidency and his chances against Trump in a potential 2024 election rematch. In a break from most conversations surrounding the president, she dismissed Biden's age as a major problem for his reelection and claimed instead that his policies will be more important.
"I don't think Joe Biden's problem is his age or his tone, I think it's his policies," Conway said. "He hasn't mollified the left-wing enough with all that spending, and he doesn't want to embrace moderates and independents. He's missed a tremendous opportunity to both unify and embrace a country just by going on Fox News today, 100 million viewers of the Super Bowl."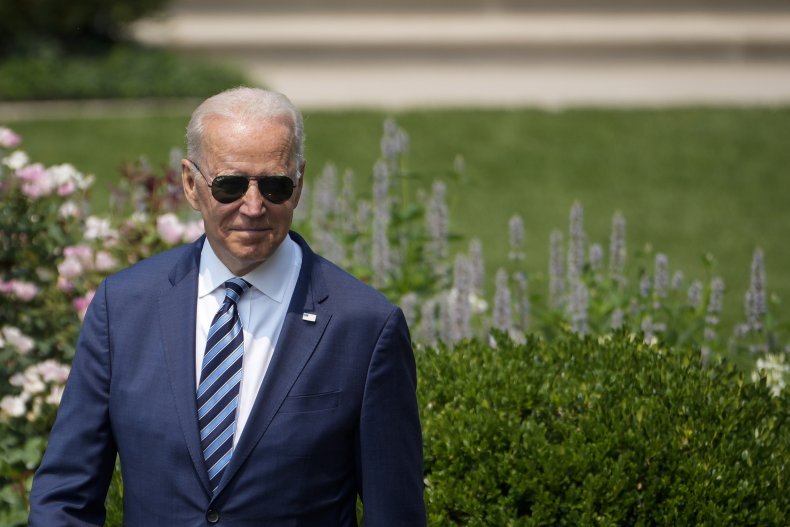 Conway's statement touched on the fact that, in a rare break with tradition, Biden will not sit for a pre-game interview with Fox, the network broadcasting the Super Bowl this year. The White House has claimed that Fox Corp. reached out to them to cancel the interview, while Fox hosts have claimed that the president made the decision not to participate. Trump previously opted to skip the interview in 2018 when it would have been for NBC News, a network he often criticized and derided as "fake news."
At 78 years old at the time of his inauguration, Biden is the oldest person ever to serve as president of the United States. Polls have consistently indicated that Democratic voters are hesitant about him seeking reelection in 2024, with age being a primary factor. Should he secure a second term, he would be 86 by the end of his presidency.
When pressed later in the interview for more on her stance regarding Biden's age Conway deflected. Trump's age could prove a similar sticking point with voters, as he is only a little less than four years younger than Biden, and would be 82 at the end of his second term if he won reelection in 2024.
Newsweek reached out to the White House for comment.