Ken Jennings Sparks 'Jeopardy!' Hosting Speculation As He Exits 'The Chase'
Rumors are circulating that Ken Jennings is set to become the new permanent host of Jeopardy! after he departed fellow quiz show The Chase.
Following beloved Jeopardy! presenter Alex Trebek's November 2020 death, a host of celebrities were seen stepping in to guest host the popular syndicated show in the hopes of landing the coveted role.
Jeopardy! legend Jennings, who was among those guest hosts, has been sharing presenting duties on Season 38 of the show with Mayim Bialik, following former executive producer Mike Richards' blink-and-you'll miss it stint at the helm.
As fans await the announcement of a new permanent host, it was last week revealed that Jennings is no longer part of ABC's The Chase, on which he has appeared with fellow Jeopardy! alumni James Holzhauer and Brad Rutter since its 2021 revival.
In a Twitter post shared on The Chase's account, it was announced that the show would return to screens on May 3, with Victoria Groce, Brandon Blackwell, and Buzzy Cohen joining Holzhauer and Rutter in the trivia competition.
Pointing out the glaring absence, Holzhauer responded to the post by quipping: "By popular demand, The Chase is now 100% @KenJennings-free."
Following the precedent set by his former castmate, Jennings opted to reply with a playful swipe of his own.
He wrote: "I'm already missing all the lovely folks at @TheChaseABC, and the great trivia minds, and James."
It wasn't long before questions arose as to why Jennings was no longer a part of the line-up, with one of his Twitter followers asking: "Is this because you got the permanent @Jeopardy hosting job???"
"Ken, please let this mean that you're going to be the permanent host of regular season game play @Jeopardy!" commented another. "As much as I enjoy you on @thechaseabc, you have done an excellent job hosting Jeopardy!, and I would be thrilled to see you hosting it each weekday permanently!"
Favorably comparing Jennings' presenting style to that of the late Trebek, another fan said: "You MUST be Jeop's permanent host. Watching you makes us remember Alex and how seamlessly he integrated all aspects of the show - warmly interacting with players, knowledge of subject matter, timing, humor, grace. You are that complete package, Ken."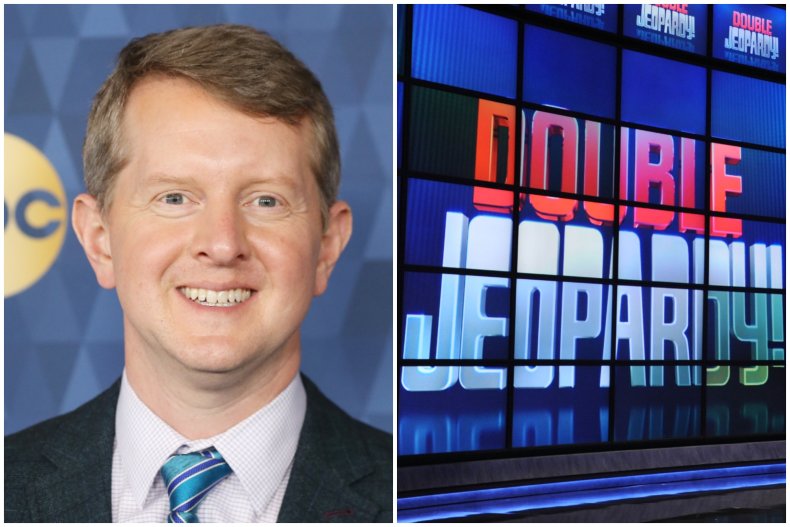 "Ken! Why are you not going to be on The Chase? Big fan! If it means you're full time on Jeopardy! then ok," wrote another of the TV personality's followers.
Newsweek has contacted a representative of Jeopardy! for comment.
The speculation comes after Call Me Kat star Bialik revealed earlier this month that she is currently scheduled to shoot episodes for the show up until May.
In an interview with Entertainment Tonight, the actress said that she "would love" to become the new permanent host, adding: "I like to say, I've lived season to season, since I was about 13 years old. So, what I know is I'm hosting until May 6, and beyond that, hopefully."
The California native added: "Hopefully, I'll know more before May 6."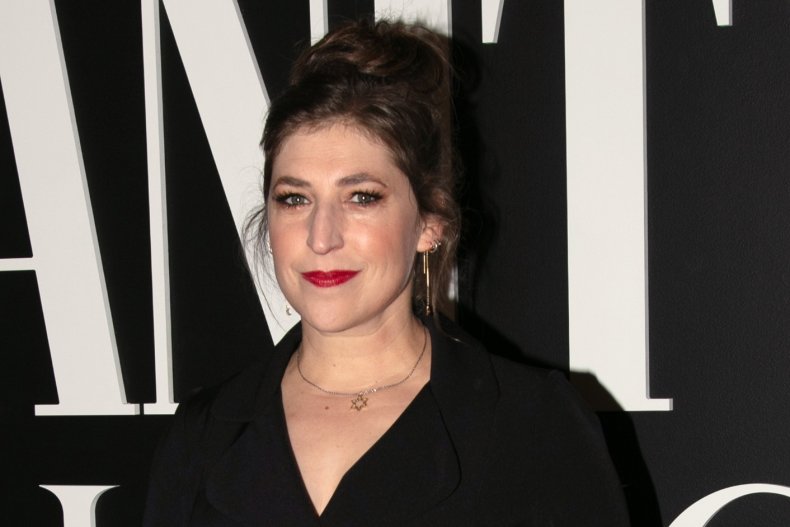 Following several months of guest presenters, it was announced last August that then-executive producer Richards had landed the permanent hosting role, with Bialik taking on the Jeopardy! specials and tournaments.
However, just nine days after the announcement, Richards stepped down from his role amid backlash over offensive comments he had made several years ago on a now-defunct podcast. By the end of August, he was also out of his producer role.
Before his rapid departure, Richards had taped only one week's worth of episodes for Season 38. Bialik stepped in to host immediately afterward, before she eventually started to split the duties with Jennings.
Former Jeopardy! champ Amy Schneider, whose record-breaking run on the show ended in January, revealed during a February appearance on CNN's Reliable Sources who she wanted to be named the new Jeopardy! host.
"I think Ken Jennings should be the host. I really, I can't say enough about him," she said. "I didn't necessarily think that before going into this, because, yes, he was a great champion, but this is a different skill set.
"But you could see the work that he put into it, and I just thought he did a really great job, so as far as I'm concerned, that's my endorsement."
Schneider, whose 40-game Jeopardy! win streak places her second only to Jennings' 73, told Newsweek in November that she had initially backed LeVar Burton for the job before his bid proved unsuccessful.