Kenan Thompson Says Ending 'SNL' in 2025 'Might Not Be a Bad Idea'
According to cast member Kenan Thompson, ending Saturday Night Live if creator Lorne Michaels departs after season 50 could be an ideal finale for the show.
Michaels, who created the show in 1975, and has been the executive producer for the majority of its time on air, has suggested he could retire from the show when it reaches its 50th anniversary. Thompson, a longtime SNL cast member recently discussed a rumor that the show could end when Michaels leaves.
During Thompson's recent appearance on Comedy Central's Hell of a Week with Charlamagne Tha God, Charlamagne informed him of the rumor about SNL ending after its 50th season.
"Is that the rumor?" Thompson said, "OK, well I need to start planning."
Addressing the speculation more seriously, Thompson continued, "there could be a lot of validity to that rumor because 50 is a good number to stop at. It's an incredible package."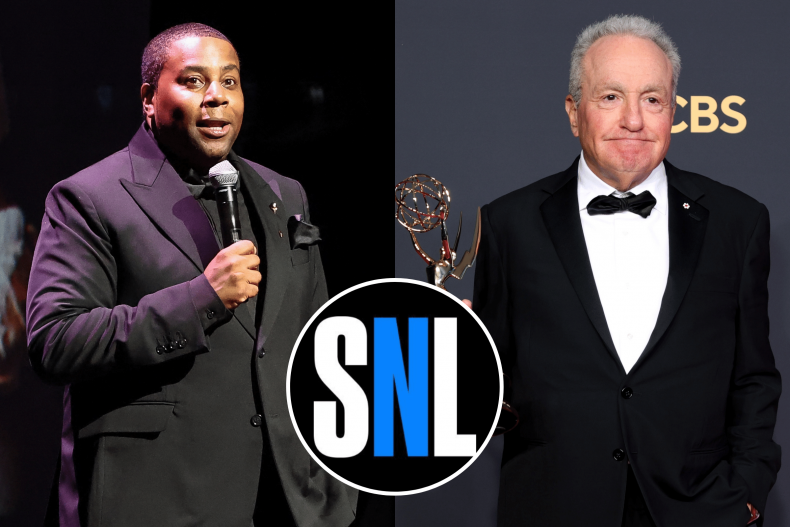 "[Michaels] will be close to 80 years old at that point," Thompson said. "He's the one that's had his touch on the whole thing so, if somebody tries to come into his shoes, it's a good opportunity for NBC to save money as well. Maybe they might slash the budget, and at that point, you can't really do the same kind of show, so that's really unfair to just really watch it really go down in flames or whatever because of those restrictions. It'd just be a different thing."
"Capping it at 50 might not be a bad idea. I don't know," Thompson added.
SNL was first broadcast on NBC on October 11, 1975 with comedian George Carlin serving as the first host. Michaels was 29 at the time of the first episode.
Aside from a five year period from 1980-85, Michaels has been running the show from the beginning. He also executive produces the late-night shows The Tonight Show Starring Jimmy Fallon and Late Night with Seth Meyers — both hosted by Saturday Night Live graduates.
Continuing to discuss Michael's influence on the show, Thompson wouldn't say that the show couldn't continue without Michaels, but said Michael's departure would open up an "opportunity for a lot of bull**** to come into the game."
"[Michaels] is such a legend that he keeps off those corporate wolves if you will," Thompson said. "They spend a lot of money on that show every week, it's an expensive show but it's a one of a kind thing."
Speaking to CBS Morning's Gayle King in December 2021, Michaels pondered the idea of retirement.
"I think I'm committed to doing this show until its 50th anniversary, which is in three years. I'd like to see that through, and I have a feeling that'd be a really good time to leave," he said.
Saturday Night Live has been known as a training ground for a number of comedians, with the likes of Chevy Chase, Bill Murray, Eddie Murphy, Tina Fey, Amy Poehler, Bill Hader, Kristen Wiig, Kate McKinnon and many others walking the halls of Studio 8H.
Thompson, who first made his name in the kid's TV show Kenan and Kel, has become the longest-serving cast member after joining in 2003.
Season 48 of Saturday Night Live is expected to return to NBC this fall.