Kenneth Smith Execution Aborted After Inmate 'Stabbed With Needles for Hour'
The execution of Alabama death row inmate Kenneth Smith was called off on Thursday night, after authorities spent an hour trying to set up an intravenous (IV) line for his lethal injection.
Smith's execution had been due to take place at 6 p.m. CT, just hours before his death warrant expired at midnight, but he was granted a stay of execution by the 11th U.S. Circuit Court of Appeals.
An emergency appeal was then submitted by Alabama to the Supreme Court, which returned its decision less than two hours before Smith's death warrant was set to expire, allowing the state to move forward with the execution.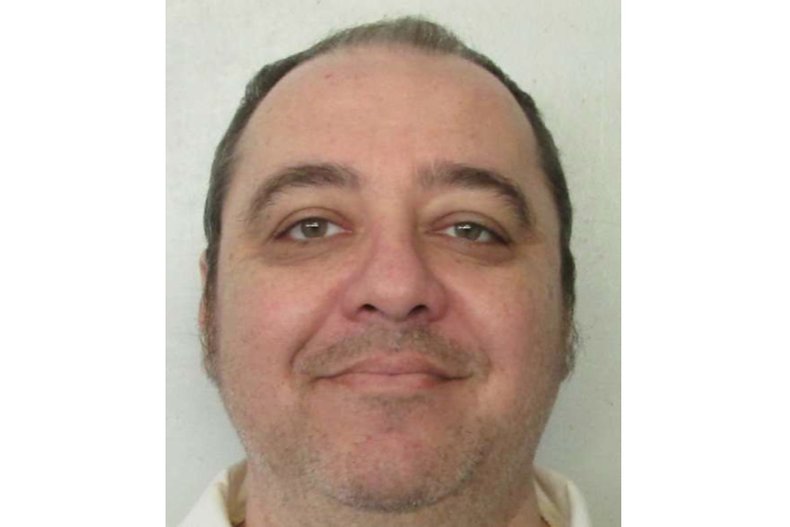 However, speaking to journalists on Thursday night, Alabama Department of Corrections Commissioner John Hamm said officials spent an hour attempting to insert an IV line into Smith's veins before concluding they had run out of time to carry out the execution at about 11:20 p.m. CT.
Hamm confirmed authorities had tried inserting the line in several places, though couldn't confirm how many times Smith's skin had been pierced.
Reprieve, a U.K.-based campaign group opposed to the death penalty, claimed "officials spent an hour stabbing him with needles" before the execution was aborted.
In a statement sent to Newsweek, Reprieve U.S. director Maya Foa said: "Being prepared for execution, strapped to a gurney and stabbed again and again with needles as prison officials try and fail to kill you is torture.
"It is the definition of 'cruel and unusual punishment' and even supporters of the death penalty must recognize that it is time for Alabama to think again.
"The recent spate of disastrous lethal injection executions have shown that whatever the drug, whatever the protocol, condemned prisoners often spend their final hours in agonizing pain and distress. With each gruesome scene in the death chamber, we are witnessing the consequences of persisting with a broken method of execution, in real time."
Smith had been convicted for his role in the murder-for-hire killing of Elizabeth Sennett, which took place in 1988.
In 1996, a jury voted by 11-1 that he be sentenced to life imprisonment, but this was overturned by a judge who ordered the death penalty.
This would no longer be possible, as Alabama abolished judicial override in 2017, but this wasn't retroactive and didn't impact on Smith.
The Alabama Department of Corrections has been contacted for comment.
In a similar case on September 22, the planned execution of Alan Miller, convicted of killing three men in 1999, was called off after officials ran out of time to access his veins for lethal injection.
In July, Joe Nathan James Jr., who had been found guilty of murdering his ex-girlfriend Faith Hall in 1994, was executed at an Alabama prison.
Tracy Beatty, sentenced to death after killing his own mother in 2003, was executed on November 9 in Texas by lethal injection.
In his final words, addressed to his wife who attended the execution, Beatty said: "I don't want to leave you baby, see you when you get there. I love you."